Photographer favorites can be a couple of ways. If being used in a gallery with no sub galleries (like a portrait session), you can have it shows stars on the photographer favorites and optionally create a link in the menu for photographer favorites if Gallery Exclusive is enabled.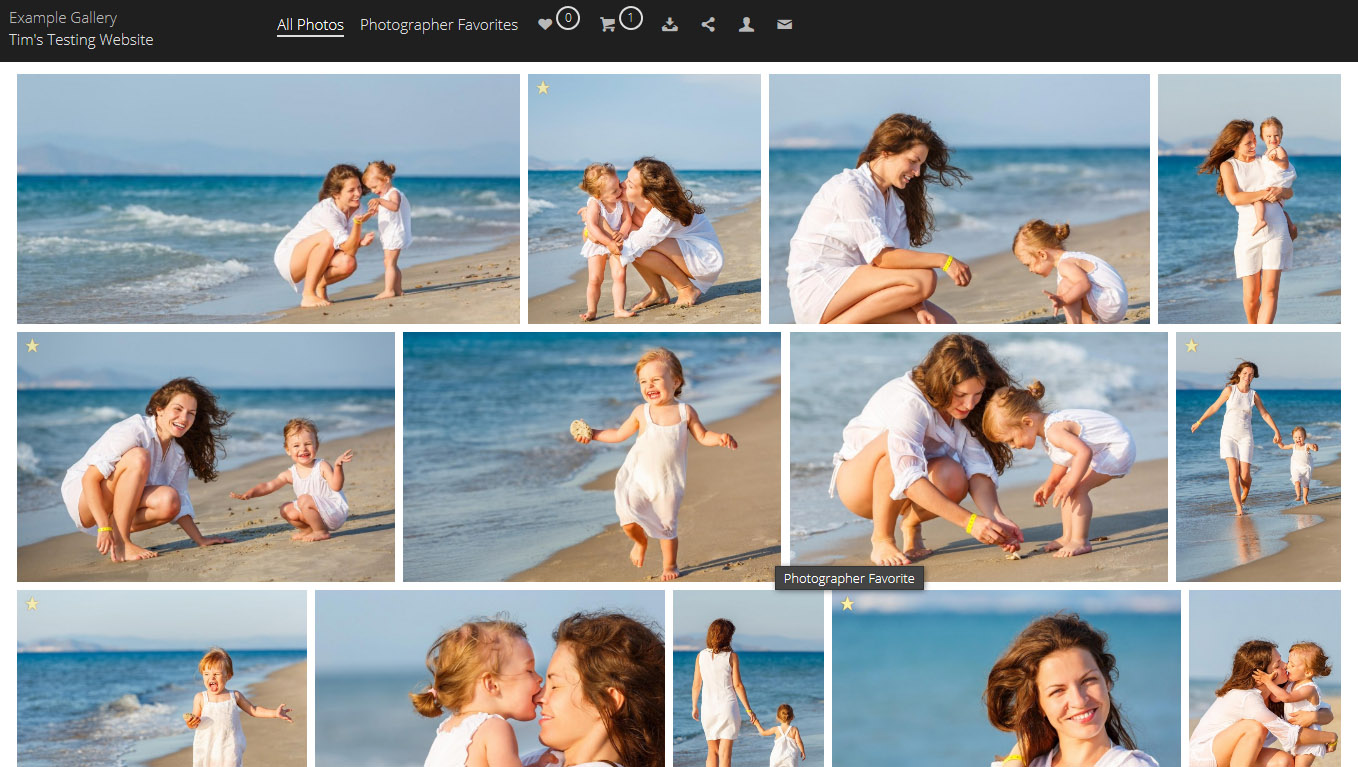 If the gallery has sub galleries like a wedding and have Gallery Exclusive is enabled, you can have the gallery open with showing the photographer favorites as highlights.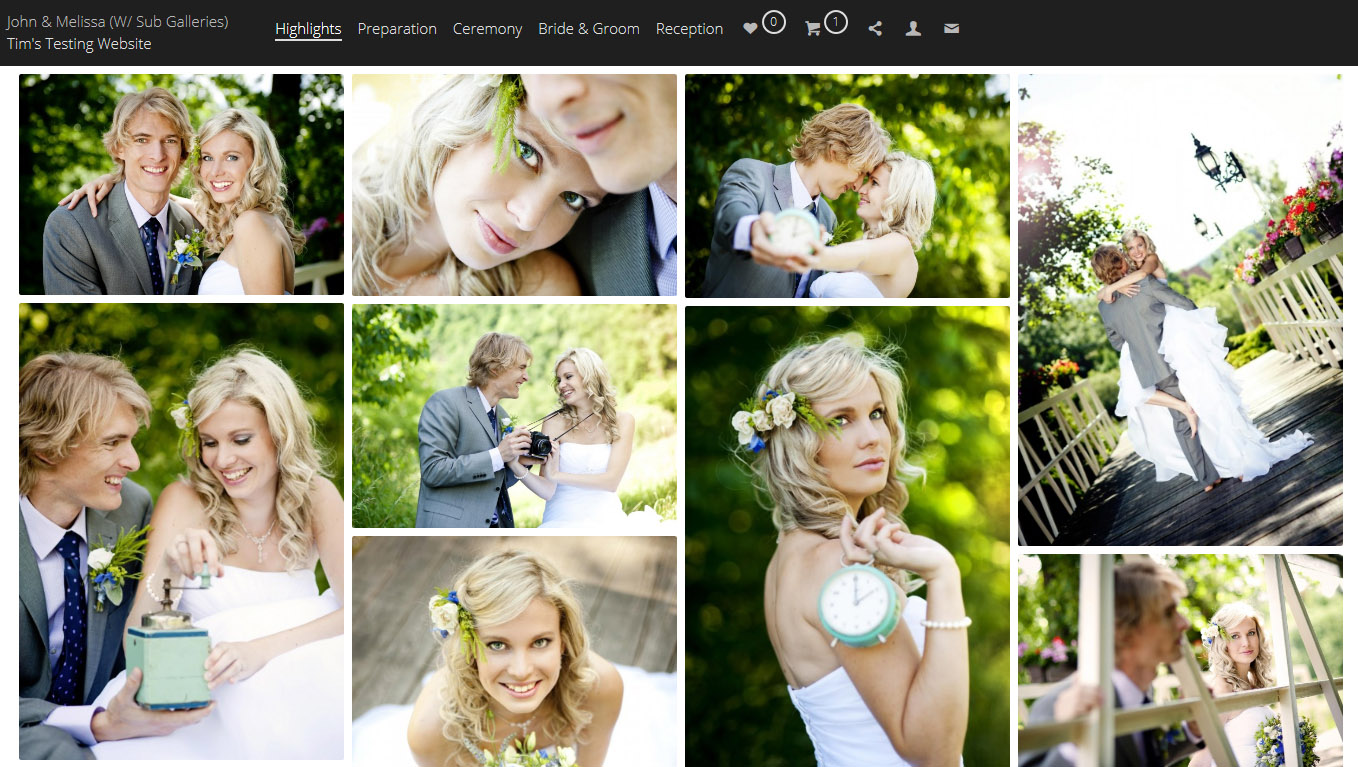 When viewing the photos for a gallery in the admin, you will see a heart under each thumbnail to click to make it a photographer favorite.