Using the Lightroom FTP plugin, you can export photos via FTP to the sy-upload folder in Sytist then have Sytist process the photos on the server and add them to the gallery.

If you don't have the FTP plugin installed in your Lighroom, go to the Adobe Lightroom Developer Center and download the Lightroom SDK. Extract the files and folders to your computer. There are three folders in the plugin. API Reference, Manual and Sample Plugins. You want the Sample Plugins folder. In there is a folder ftp_upload.lrdevplugin.
Open Lightroom and go to File > Plugin Manager. A window will open and you'll want to click on Add in the bottom left corner and navigation to the location that you saved the folder on your computer. Select folder.
Now when you select Export from Lightroom, there will be FTP Upload in the Export To menu.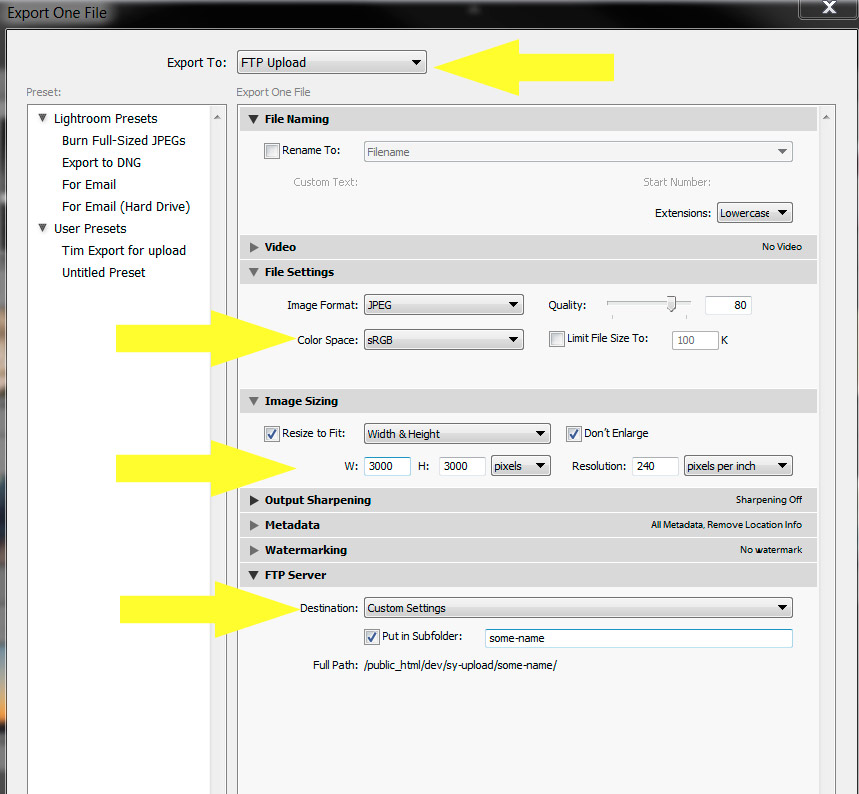 The Destination in the above screen shot is where you will enter in your FTP information.
Click the Destination menu and select edit.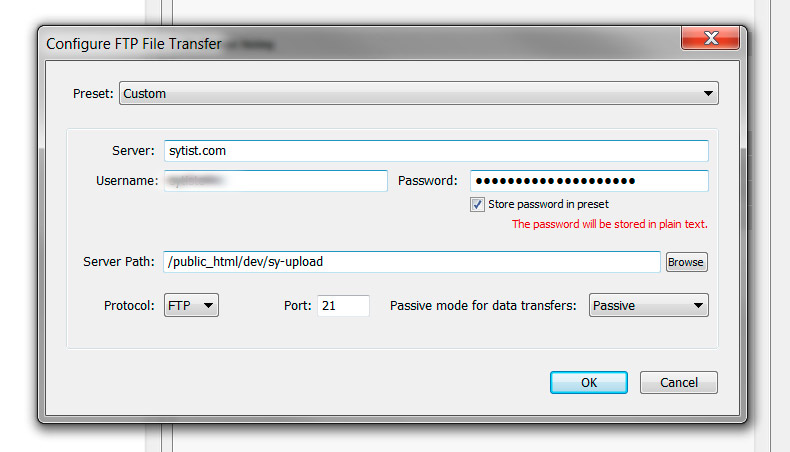 Server : Generally your domain name
Username and password is your FTP username and password.
Once you have entered in that information click the Browse button. You will be navigating the files and folders on your website. Navigate to the sy-upload folder and click select. You should see the path end with sy-upload like in the screenshot above.
Be sure you check Put in Subfolder in the export screen and enter a name for that folder. Export your photos.
Once the photos have completed the upload, in your Sytist admin go to the gallery you want the photos to be displayed in and click Upload. In the upload screen you will see the folder name under Select from FTP Upload. Click the process link and it will process the photos and add them to the gallery.