Whether you are looking to use Sytist as your entire website or just using the features it in addition to your current site, Sytist has built-in design features to make you look good.
Page Designer & Templates
The built-in page designer allows you to design your home page, pages & blog posts with design elements such as columns, buttons, hero/billboard photos with text overlays, slideshow, video and more. There are also 7+ templates to get your home page started.
Themes & Theme Editor

Themes are a combination of colors, fonts and header/menu layout. The content of your pages and galleries display within the themes. The built-in theme editor allows you to easily adjust the different aspects of the themes.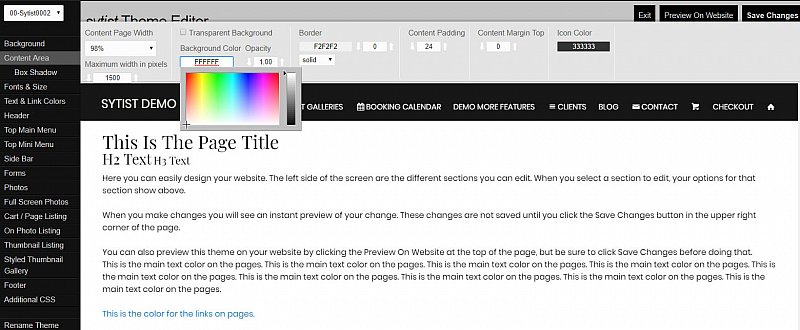 Explore Sytist Features