New for Sytist in version 0.7.3 is a setting in the sections (edit under section name in Site Content) to remove the header when viewing a page in that section and also display a masthead (which is actually 1 billboard slide) on pages in that section.
The masthead option will take the first photo or cover photo and show it at the top of the page. You can edit the height and placement of title by editing the Page Masthead in Site Design -> Billboards.
Below is a screen shot of the edit section below (scroll down for example).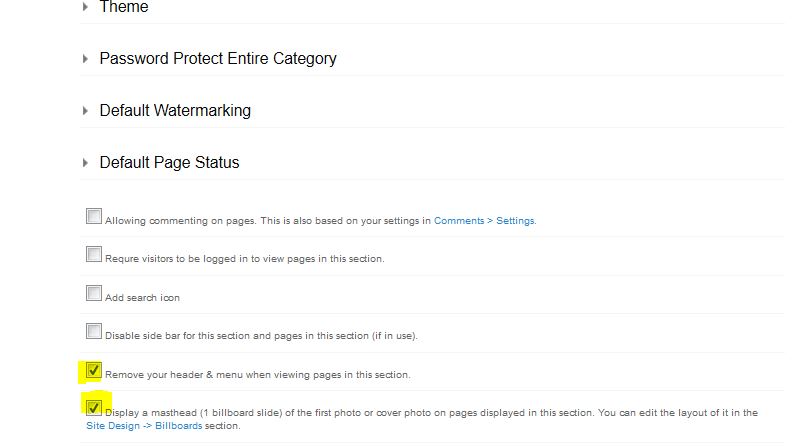 Here is a clients section I have selected both of those options.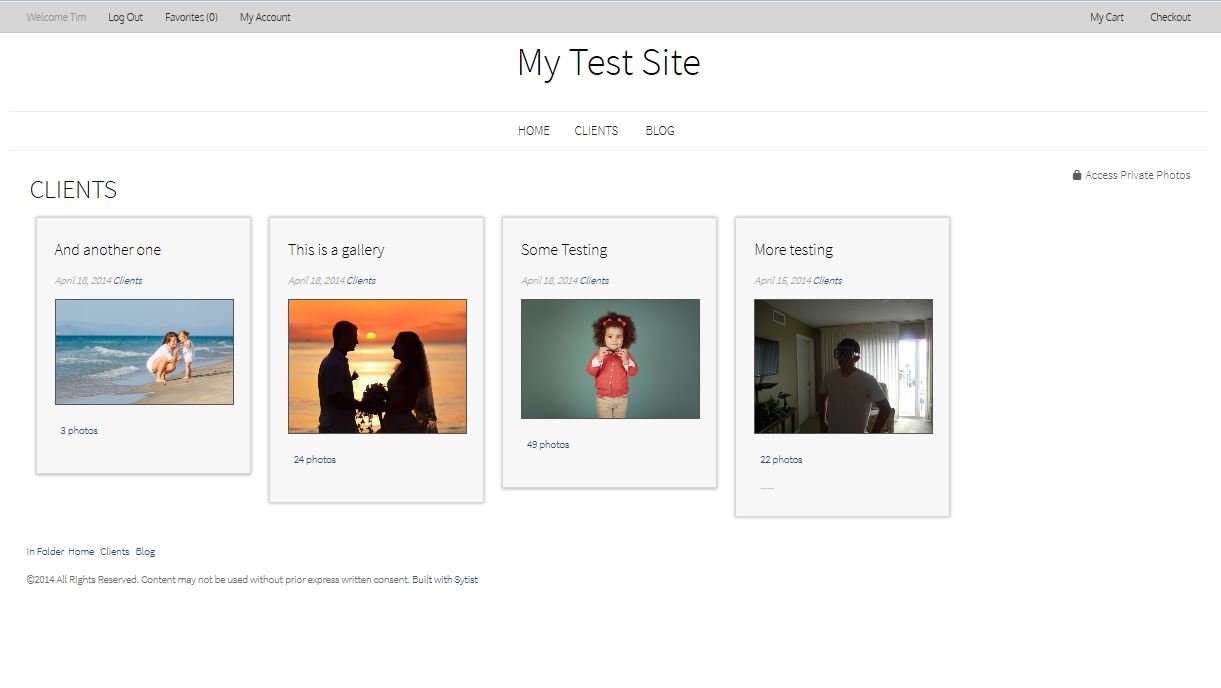 And below is a gallery with those options selected. Notice the photo at the top and no header is showing.