These are the instructions for getting your Square payment option Application ID and Access Token.
1) Go to the Square Developer Portal and log in with your Square account login information (btw, you need a Square account first).
2) Click the New Application button. If you have already created an application, click on the view details for your application and skip to step 4.

3) Enter in an Application name and click the Create Application button.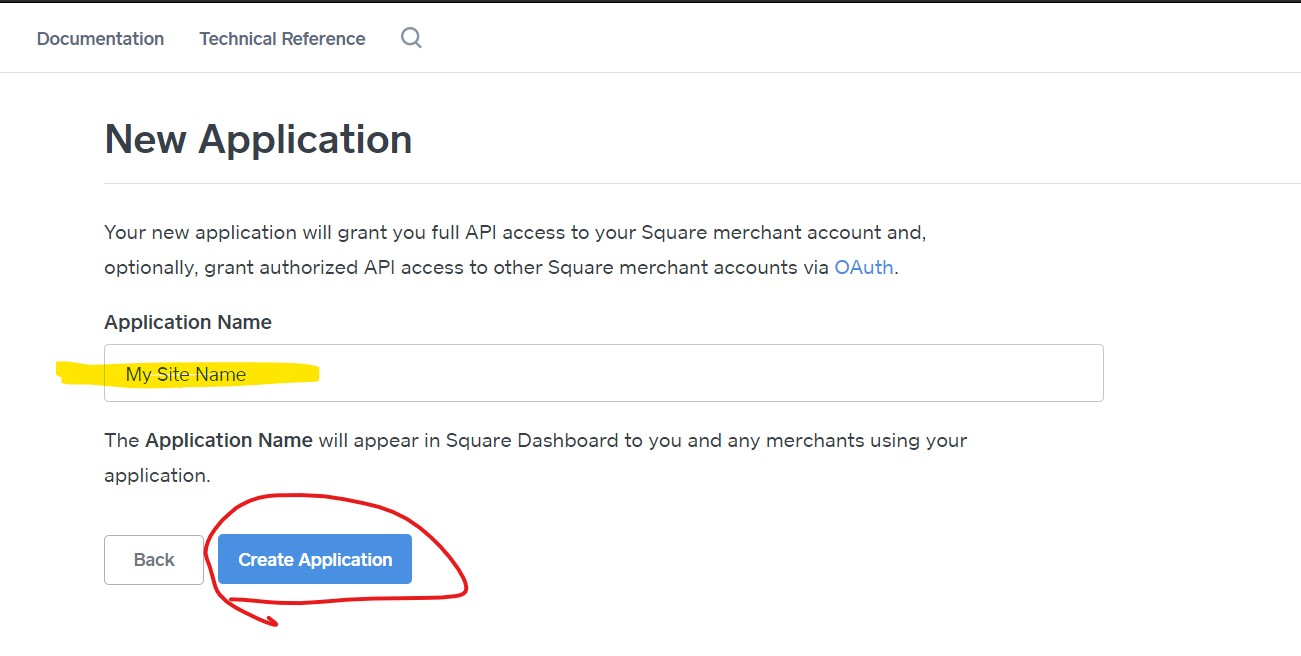 4) Copy your Application ID and Access token.
In the screenshot below, you can get your credentials for testing (sandbox).
To get your LIVE credentials, click the Sandbox Settings button in the bottom left of the screen to switch to the live info.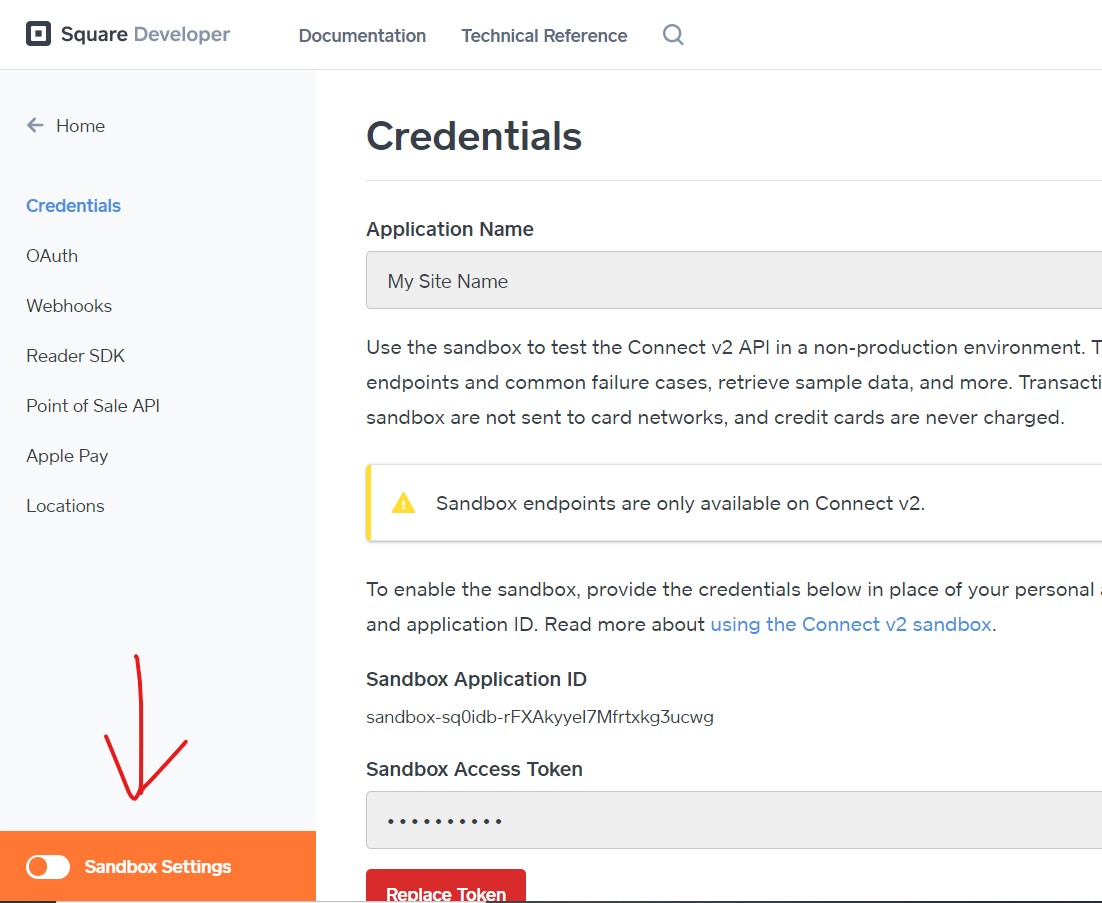 You will need to click the show link for your personal access token in order to view and copy it.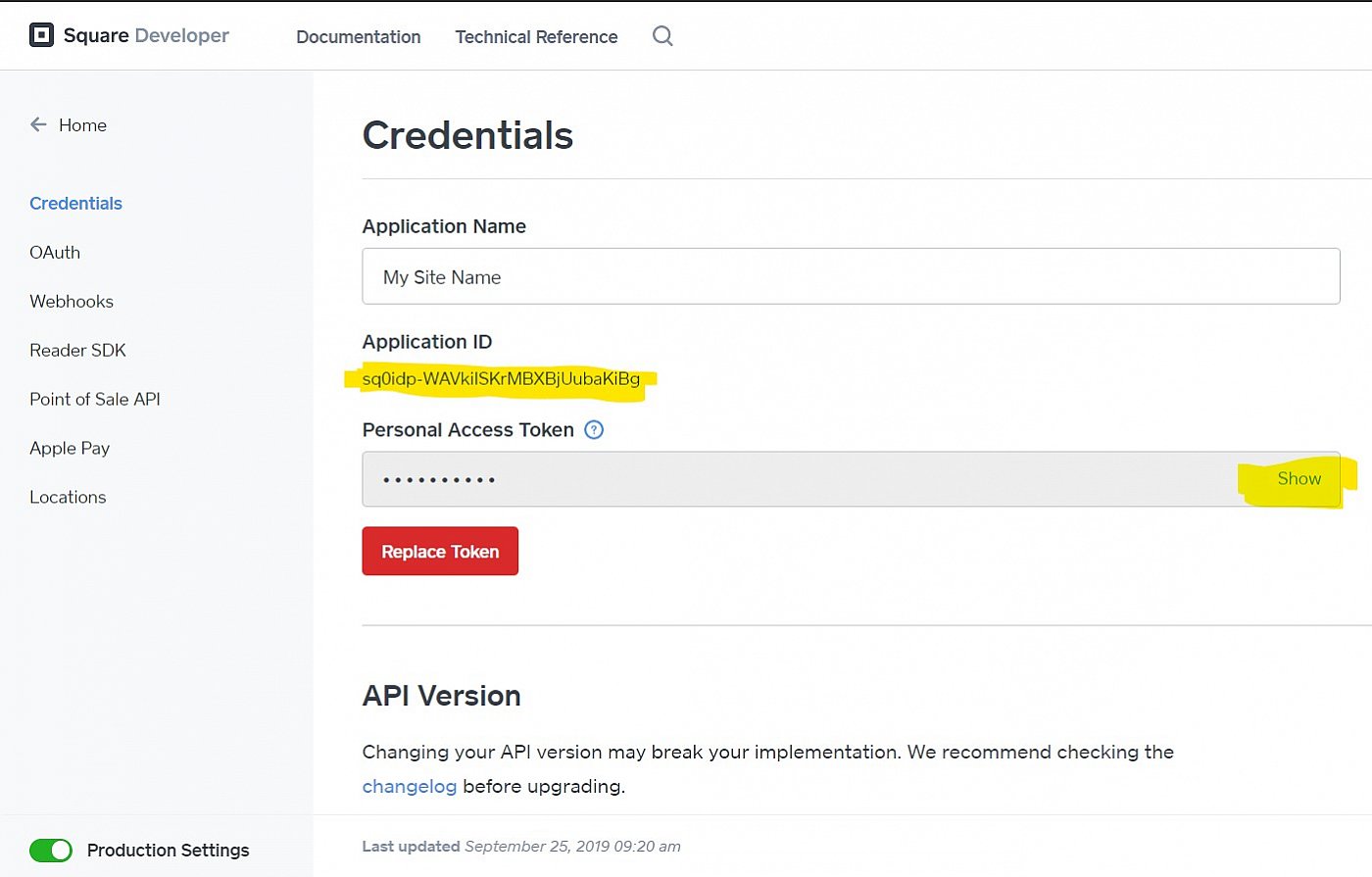 In your Sytist admin go to Settings -> Checkout & Payment and click the Square payment option. There you will enter in your application ID and access token. Be sure to check the Active checkbox to make the payment option active.