For using the Square payment option you will need to get your Square:
Application ID
Access Token
Location ID
1) Go to the Square Developer Portal and log in with your Square account login information (btw, you need a Square account first).
2) If you already have an application (like the one in blue), click the open.
If you don't have on click the + button to add a new one then click the Open button.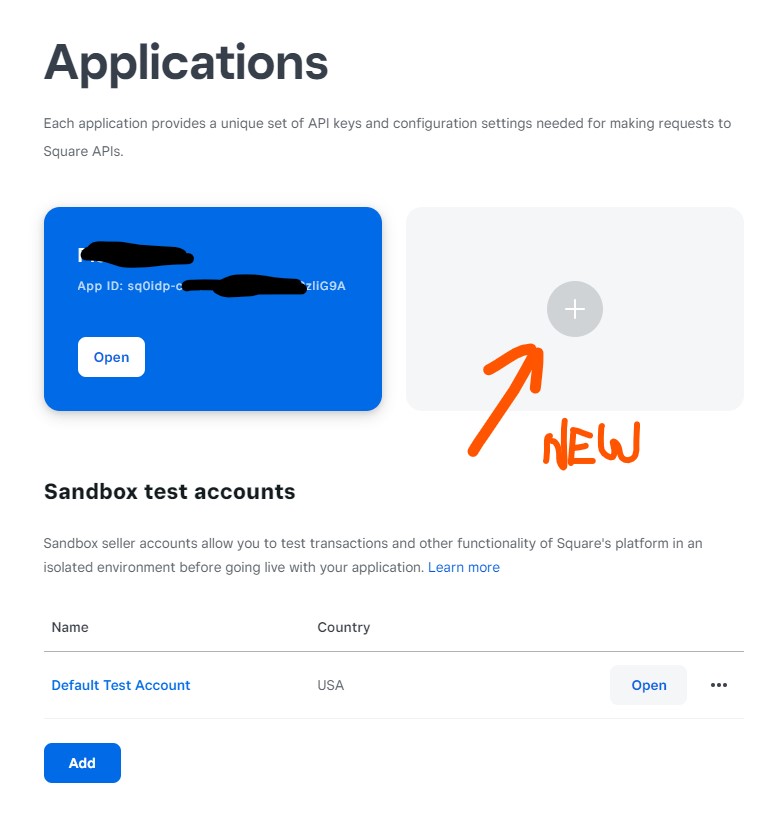 3) This is where you get your Application ID and Access token which will need to be copied and pasted into your Square settings in your Sytist admin (Settings -> Checkout & Payment ->Square).
IMPORTANT: Click the Production button to get your live credentials to process payments. If you select Sandbox (which is selected by default) it will be in test mode and no payments will actually get processed.
If you do want to set it to sandbox to test, these are the test credit card numbers to use.
4) In your Sytist admin go to Settings -> Checkout & Payment and click the Square payment option. There you will enter in your application ID and access token.
5) Get your Location ID. While you are still on the credentials screen, click "Locations" in the left menu.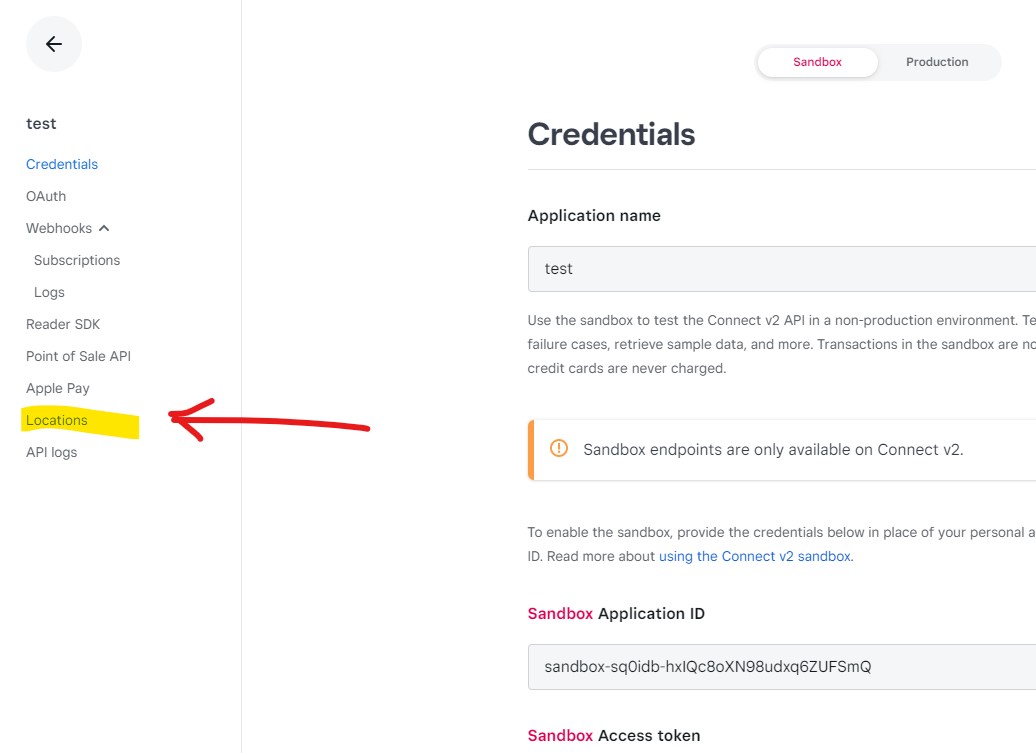 You will see your locations and copy the location ID and paste it into your Square settings in your Sytist admin.
Also be sure you have selected production for your live credentials.