Starting with Sytist version 3.0 is the option to add labels to photo products & collections. These labels can be used as categories and help organize things if you have a lot of products.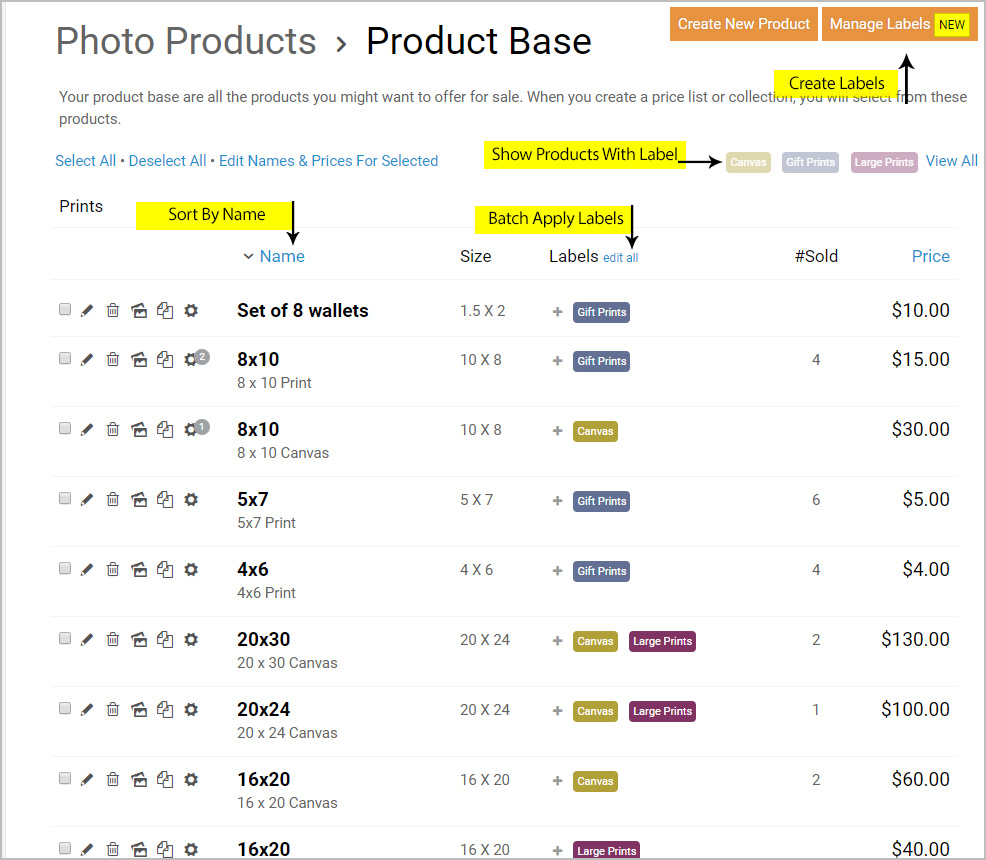 To create labels, click the Manage Labels tab in Photo Products -> Product Base. To assign a label to a product click the + icon in the label column or click edit all in the column header. Then simply click the label or labels you want applied to the product.
When adding products to your price list you can sort by labels.To add products to the price list, check the checkbox next to the products you want to add and select the product group at the bottom of the screen you want the products to be in.