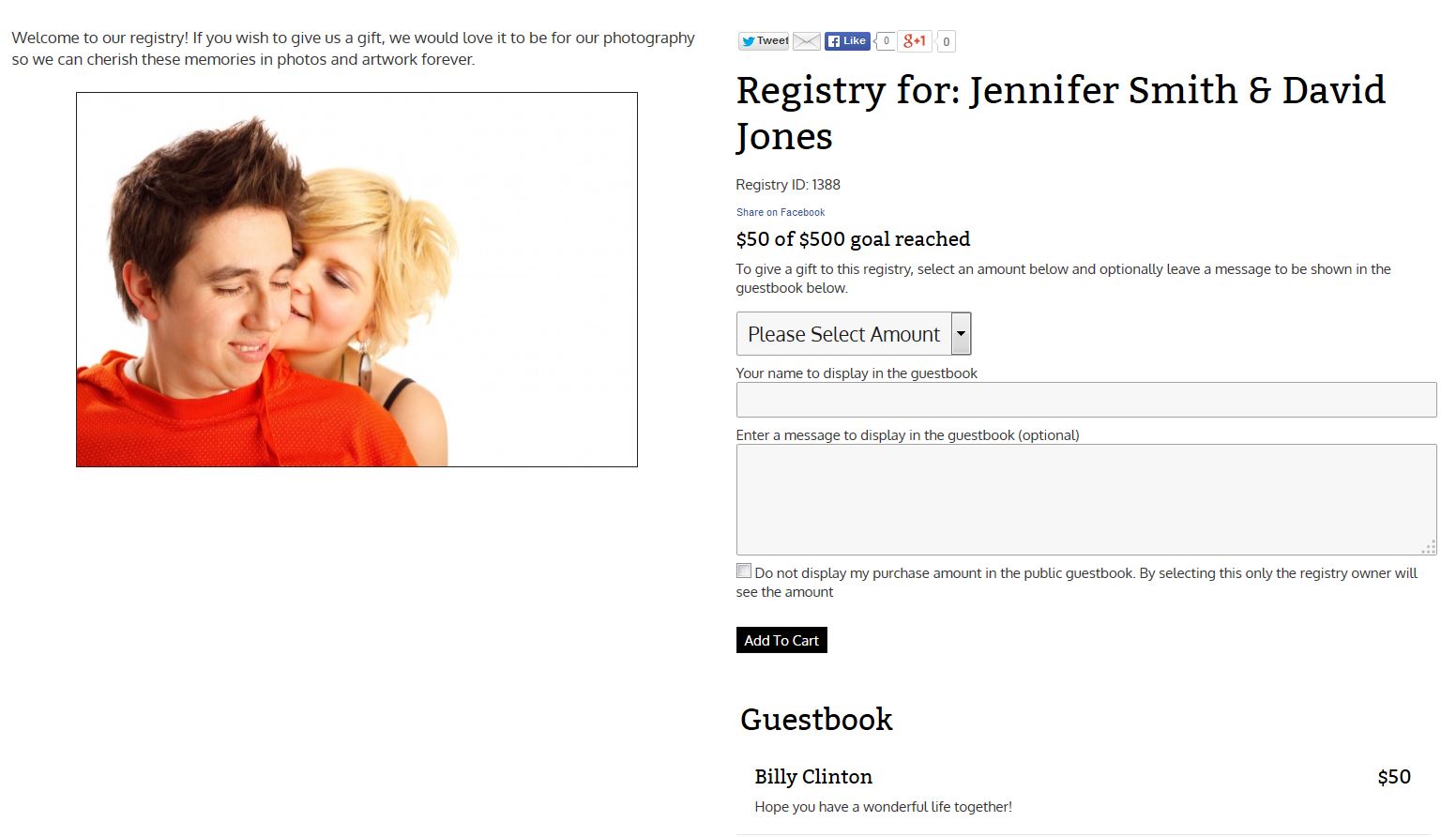 A registry is a way for people to add money to someone's account. An example of a registry is if you have a couple getting married, you can create a registry for them so their family & friends can add money to their account (which turns into a credit for them) to purchase products & services from you.
Example of the Registry in the Sytist demo.
There is also a guestbook section which lists the people that have purchased for the registry. The registry owner will receive an email when someone purchases on their registry and also see the email addresses of those in the guestbook (email addresses are not visible to anyone else).
Things to note:
You will need to create the registry for the client from the admin. After you do, there is a link to send the client the information about the registry.
There is a share on facebook link on the client's registry page for them to post about the registry.
You can add photo to the registry page to create a slideshow of who the registry is for.
To Set This Up

First thing you need to do is create a new section (Site Content -> Create New Section) and select Registry from the new section wizard. Once you do that then you will add a page for each registry like you do other content.
When adding a new registry, you will select the account the registry is for. If the customer does not already have an account in your system, you will need to create an account for the customer first.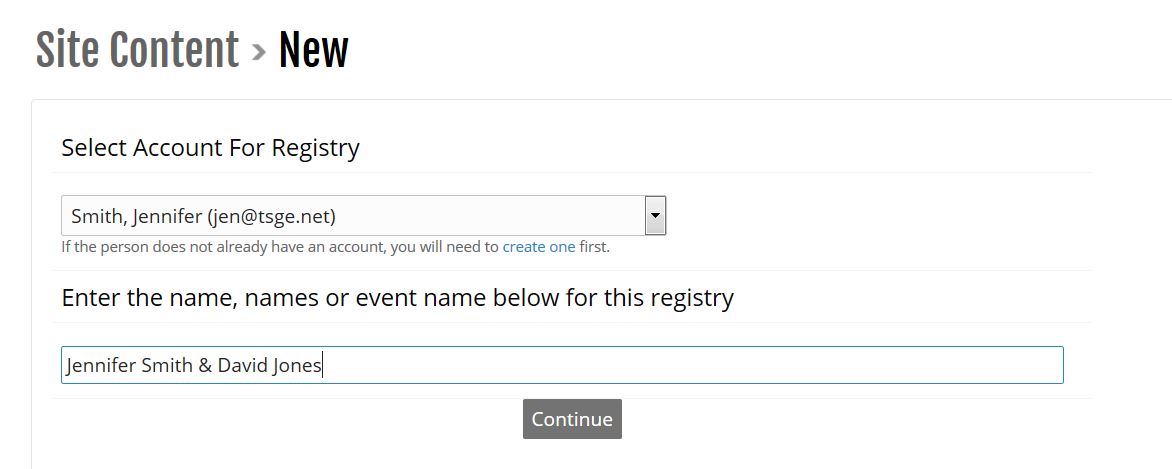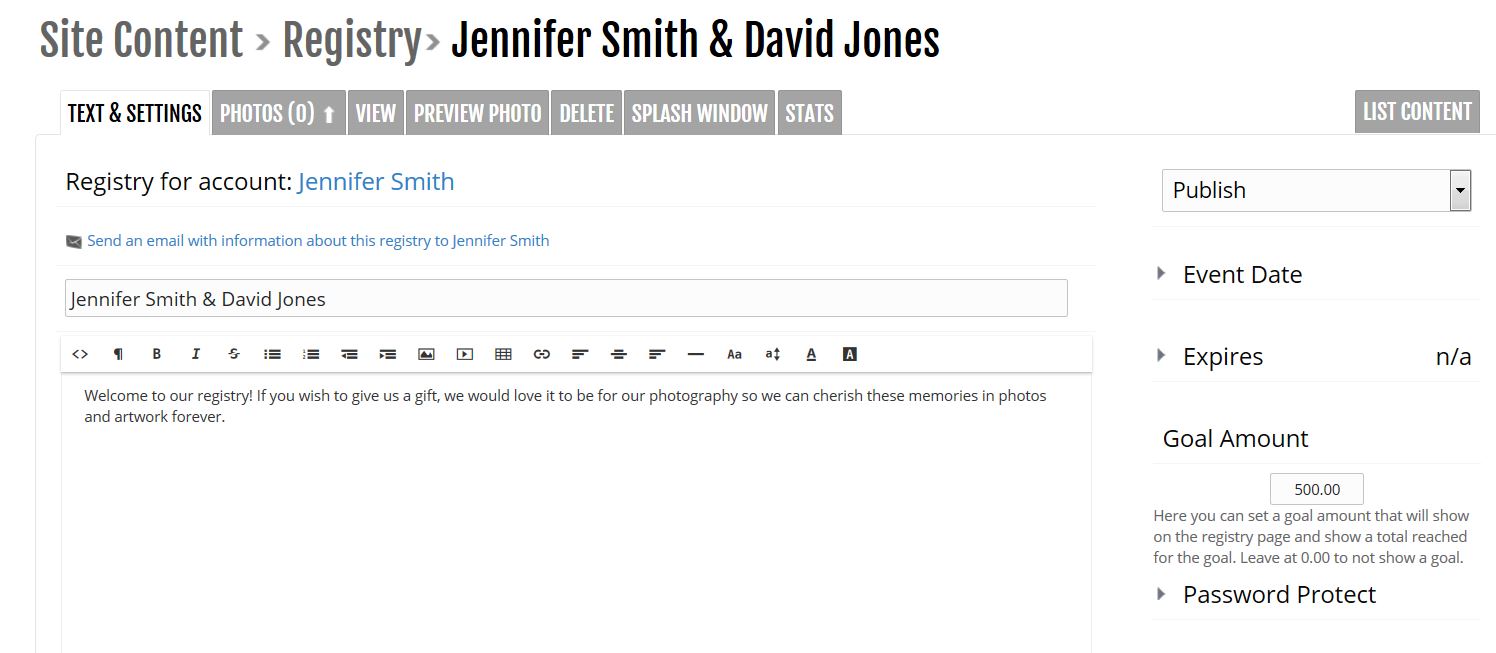 Goal Amount
You can optionally add a goal amount which will show the amount and running total on the registry page.
Settings
By editing the registry section (edit under the Registry section name in the left menu of the Site Content area), you can set the default text for new registries, instructions, and the amounts available to purchase.
The message on the registry page can also be edited by the registry owner.