PayPal Checkout (also known as Smart Buttons) is the newest offering from PayPal that keeps the customer on your site in the background during payment and also offers Pay Later and Debit / Credit Card buttons at checkout.
To use this option you will need a PayPal Business Account. If you have that then you will need to get a couple of bits of information (client ID and client secret) from the developer page.
Click here to go to the PayPal Developer page and log into your account using your regular PayPal account login information.

Once your log in you should see a screen similar to the screenshot below.
You should be in the My Apps & Credentials section. If not, click that in the menu.
IMPORTANT!!! Click the Live button!
If you leave it on Sandbox (which is for testing only) you will get orders but NO payments. Only select sandbox if you just want to test it out.
After you have selected Live, click the default app under App name.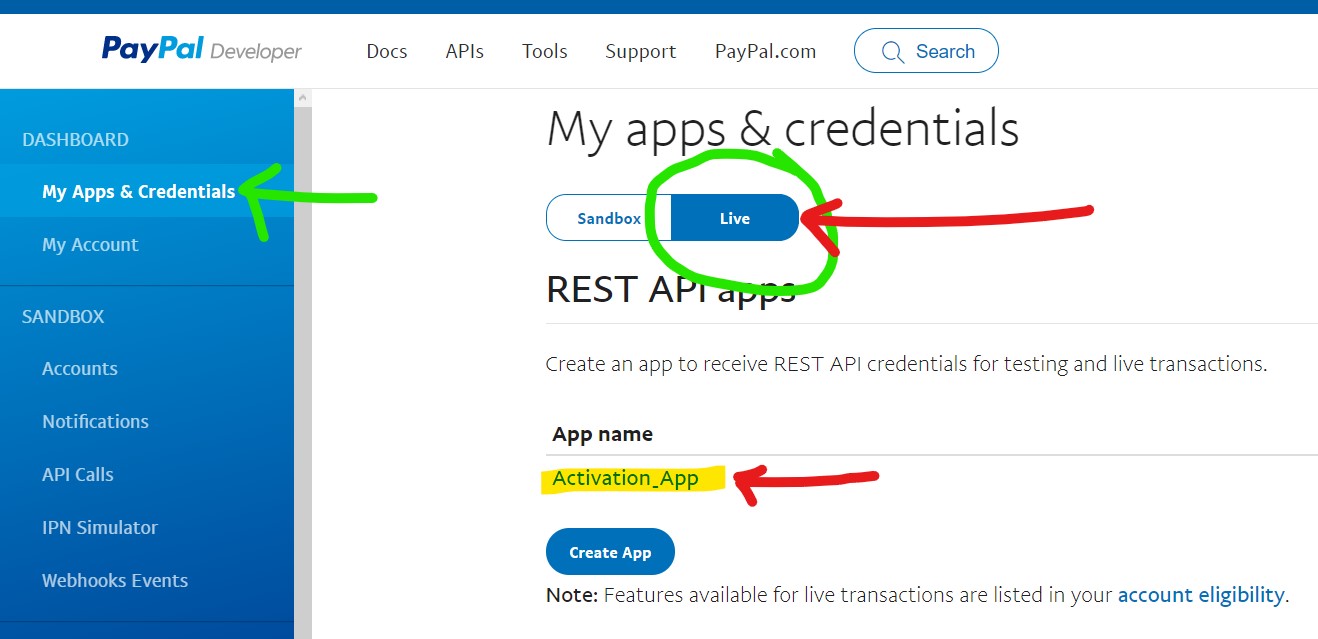 On the next screen, click the show link under Secret to display the client secret.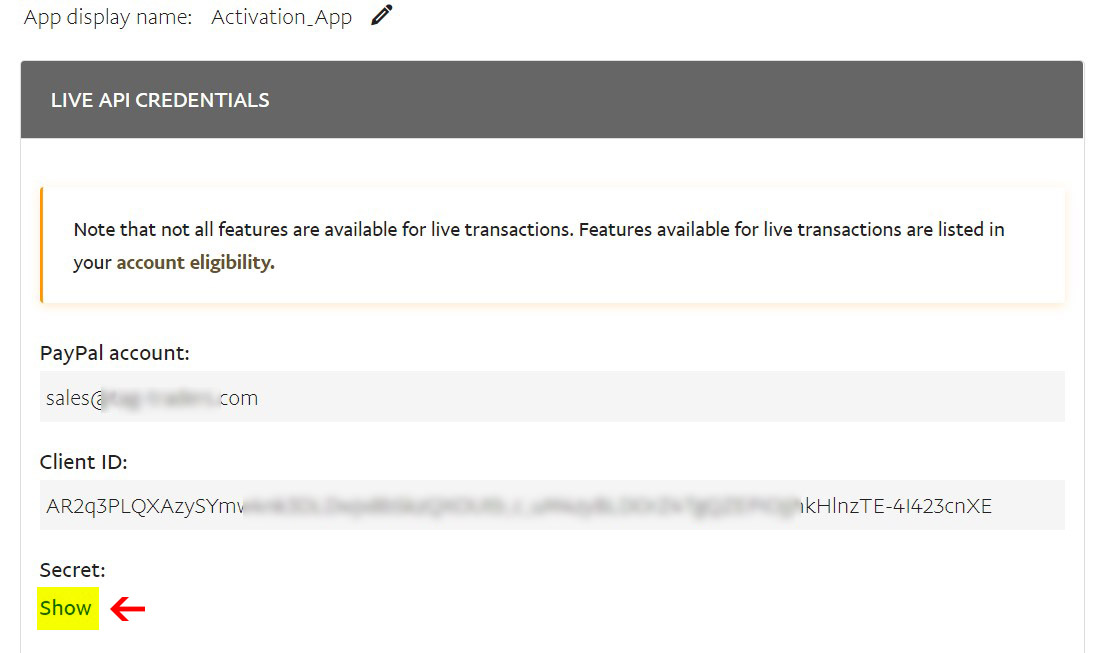 The Client ID and Secret is what you will need to copy and paste into the PayPal Checkout settings in your Sytist admin.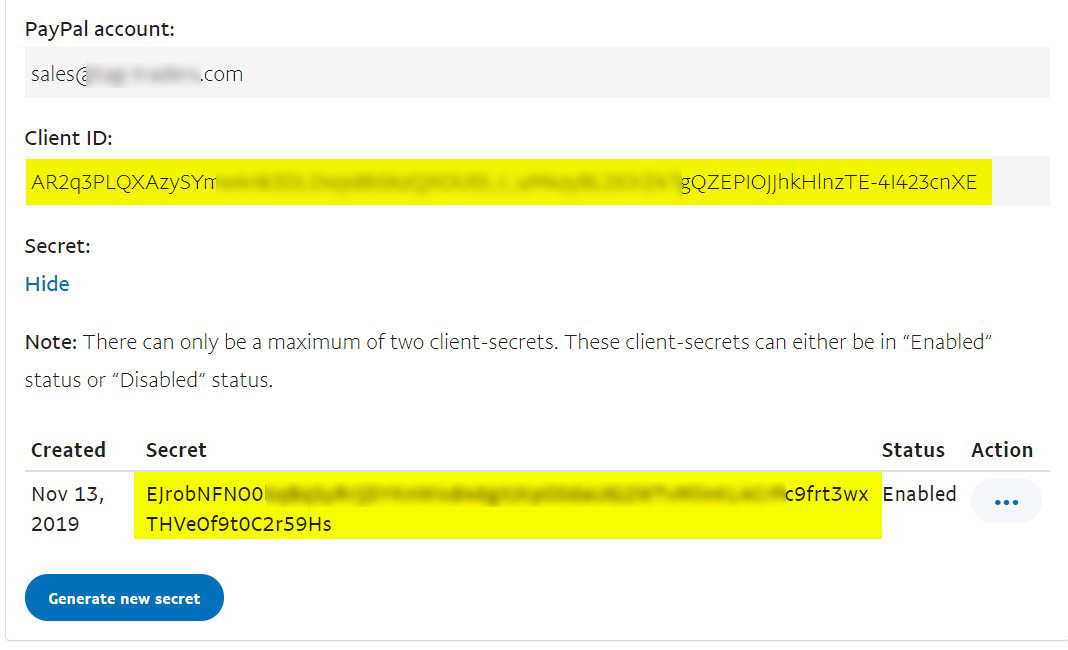 In your Sytist admin go to Settings -> Checkout & Payment -> PayPal Checkout, enter in those credentials, make any other adjustments and check the "Active Payment Option" option to enable it.