New for Sytist 0.7.7, this is an option available when adding or editing a download photo product in Photo Products -> Product Base.
When selecting this option for a download photo, the download file will not be immediately available when a customer places an order.
This will allow you to upload a file for them to download like an edited file or if you don't want to store large photos on the server then upload the large file for them to download.
When someone purchases a download and this option is selected, you will see a notice in the order list you need to upload the photo (or approve it for download).

To do so, when viewing the order in the admin, click the Mange Photos tab and you will see the option to upload the photo(s).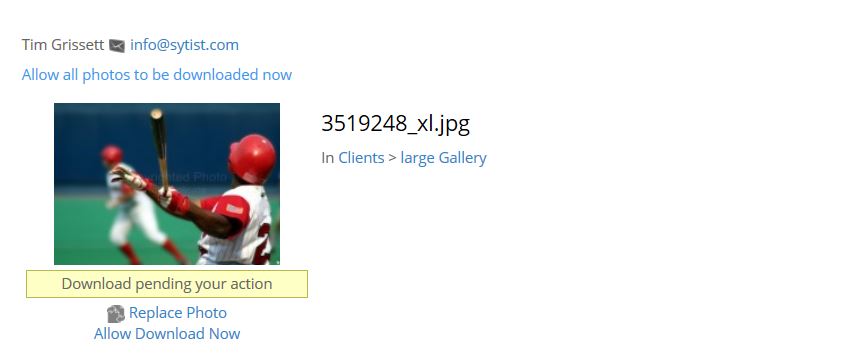 After you have uploaded the photos, you can click the customer's email address above the list of photos and chose the "photos available for download" email from the select a different default email option.