The option to enable social share of individual photos, adding to favorites and comparing photos is in the Photo Display Settings of a page (view page in admin, click Photos tab next to Text & Settings then Photo Display Settings). The option is down the left of that window.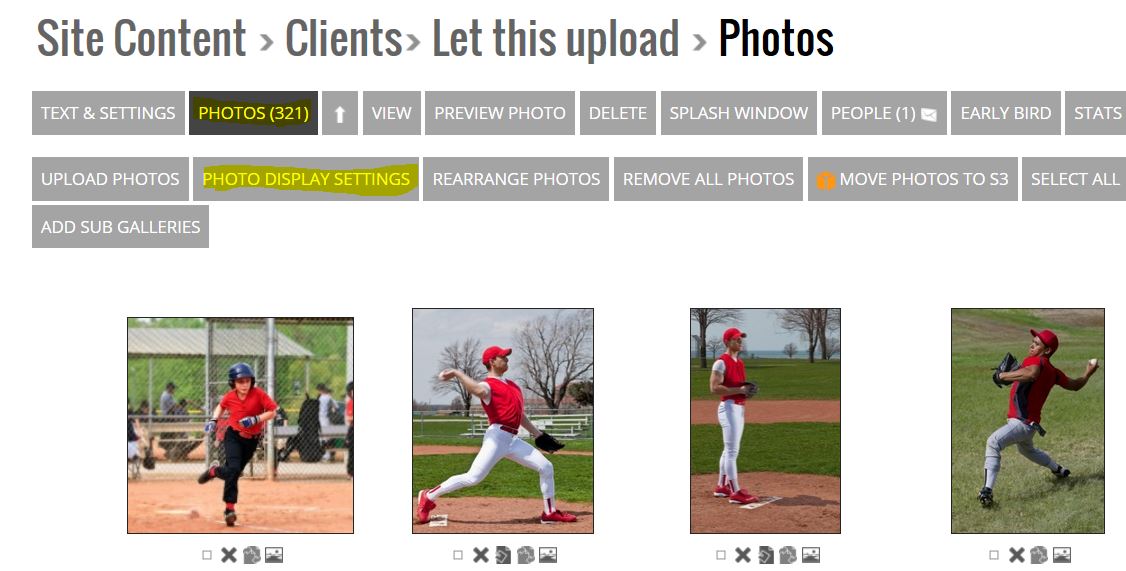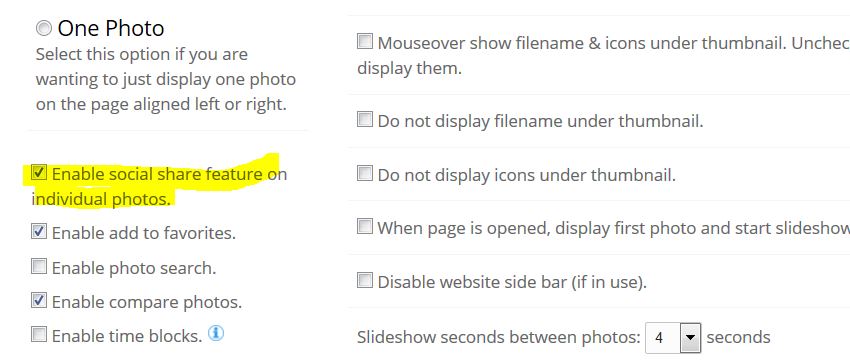 You can also set it on or off by default in each section or category. To do so, click edit under the section name your galleries are in in the left menu of the Site Content section. Then click the Photo Defaults tab.

More information on photo display settings here.