Image Options (starting in Sytist 0.7.4) are checkbox options customers can select that are only charged once per image no matter how many products they order of that same image. This can be used for something like retouching fees.
To add image options, click image options under the price list you want to offer them on.

These are the options. By default image options are not offered on download photos (because you can't do anything to the photo before it is downloaded). If you still want to offer the image options to downloads, select the offer on downloads option.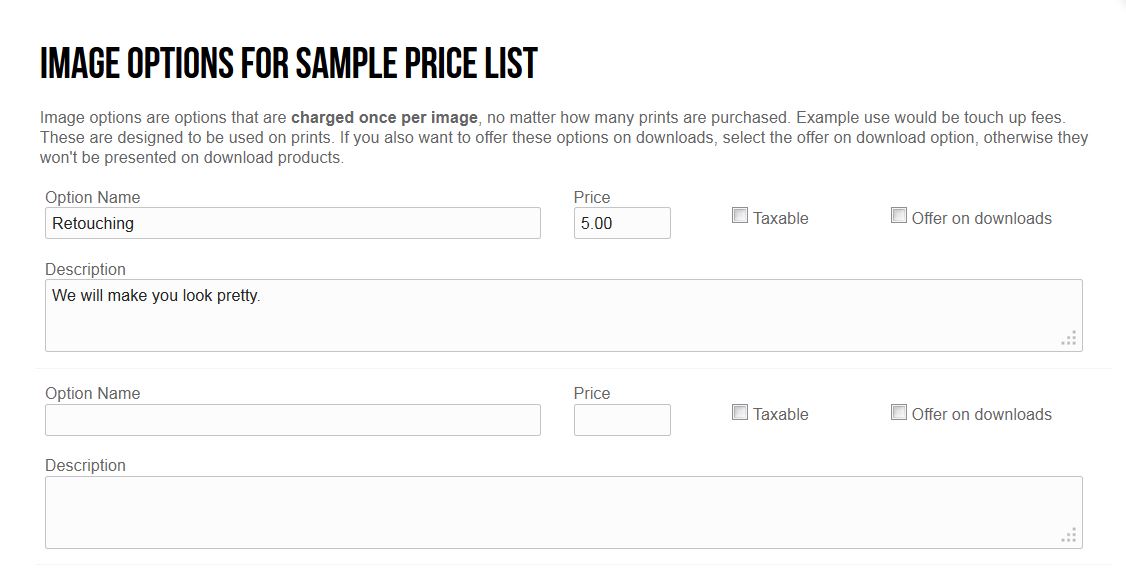 When image options are available, the customer will see it under the product name after clicking the menu icon or product name.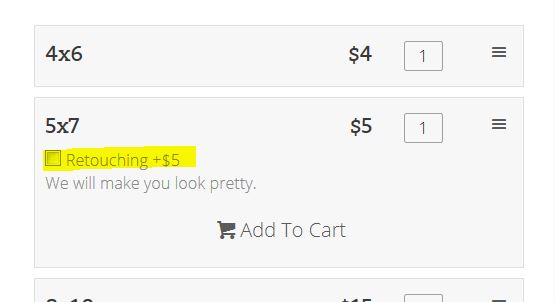 When image options are selected, it will display it under the product name in the cart and on the orders. The totals of the image options selected will be show separately at the bottom of the cart and orders.