Sytist Demo
Take a look at Sytist in action. You can view the front end which is what your visitors see, and the administration where it is all managed.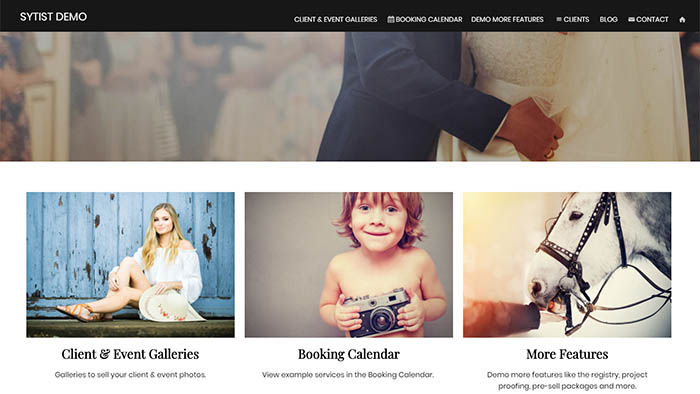 This is the home page of the demo site where you can view different features in action.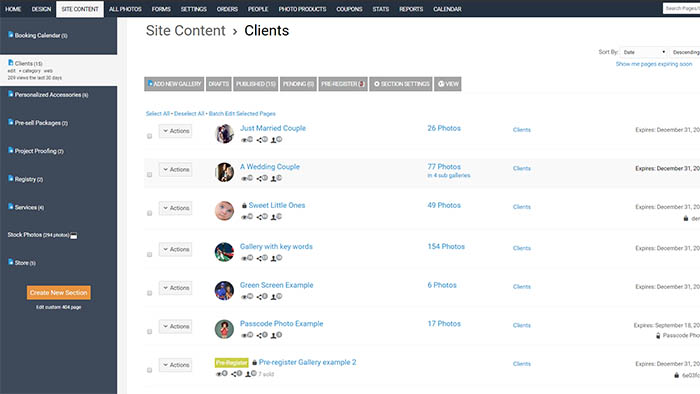 This is where Sytist is managed. Note: features such as saving, deleting & uploading have been disabled for the demo.
Below you can see example of different galleries and features in the demo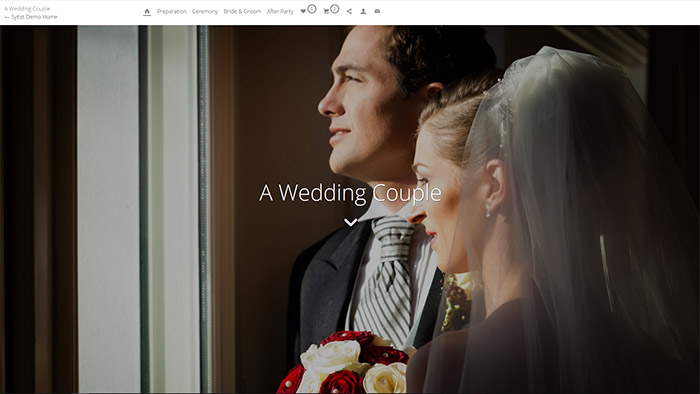 A client gallery using "Gallery Exclusive" mode which opens with a large cover photo and everything done stays within that page all the way through checkout.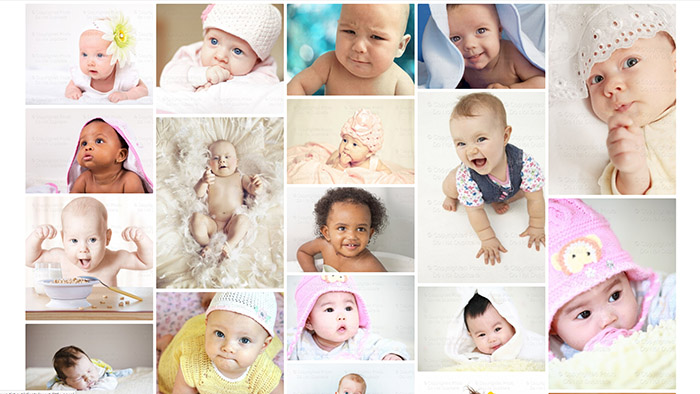 The password for the gallery is demo. This gallery displays a buy icon above the enlarged photo instead of displaying the products on the right of the screen.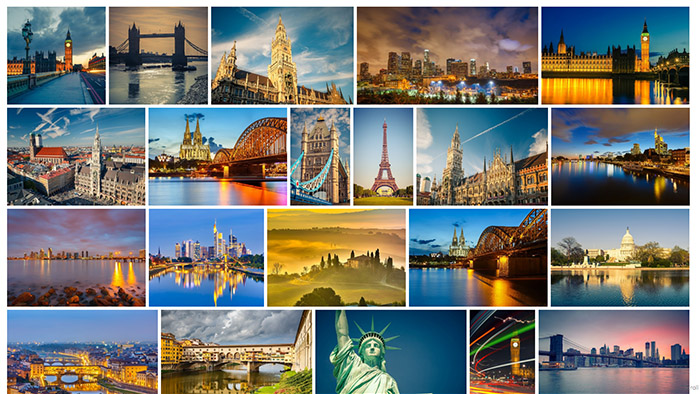 You can optionally offer free downloads for your customers that can be instantly downloaded in different sizes and in zip files.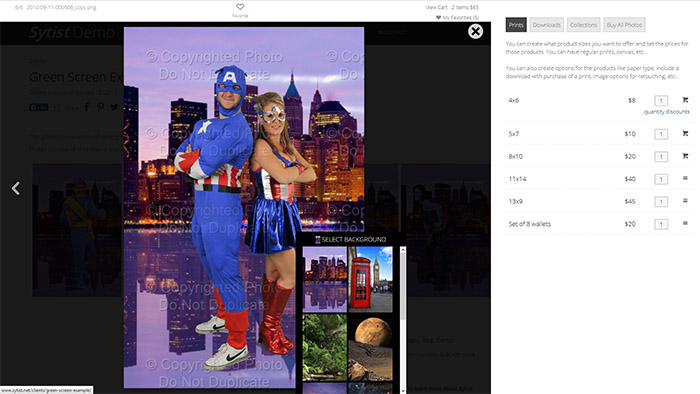 Photos are uploaded as transparent png files and the customer can select from different backgrounds you offer and view a preview instantly. They can also purchase both prints and downloads.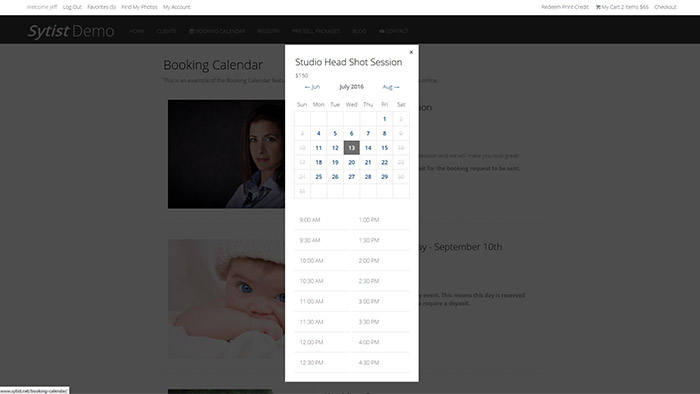 The booking calendar system allow you to create services that can be booked online.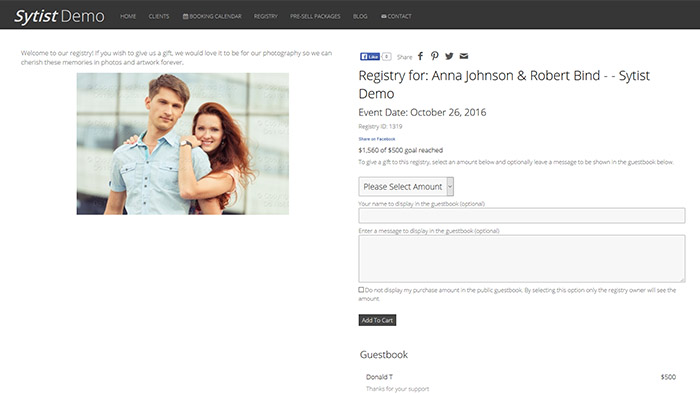 Set up registries for your customers and let family and friends add money to their account to purchase products and services from you.
Explore Sytist Features