You can offer a download photo included with a print purchase 2 different ways: either included with the purchase or as an option at an additional price.
Include a download photo with a product
When editing a print from your Product Base, you will now see an option for this. When this is selected, when someone purchases that product, they will also be able to download it from their order.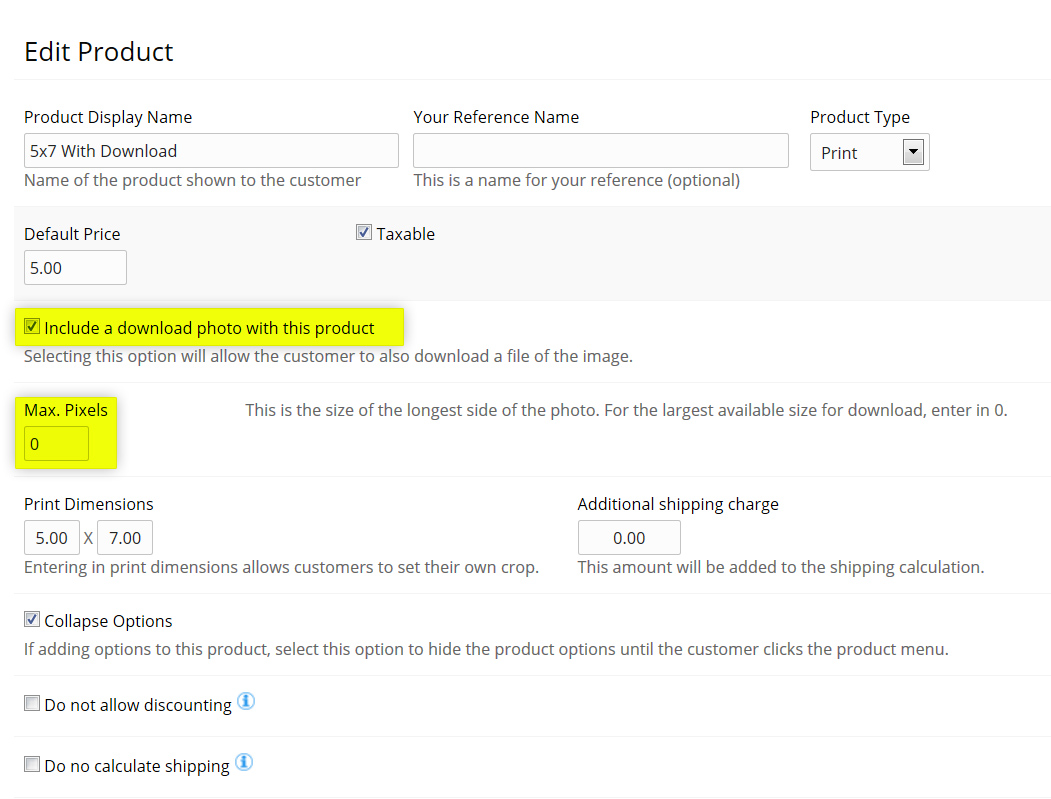 Download as an option for an additional price
The second way to do this is to create an option for your customers to purchase a download at an additional price.
First, from your Photo Products -> Product Base section, click Create new option for the product you want to add this to.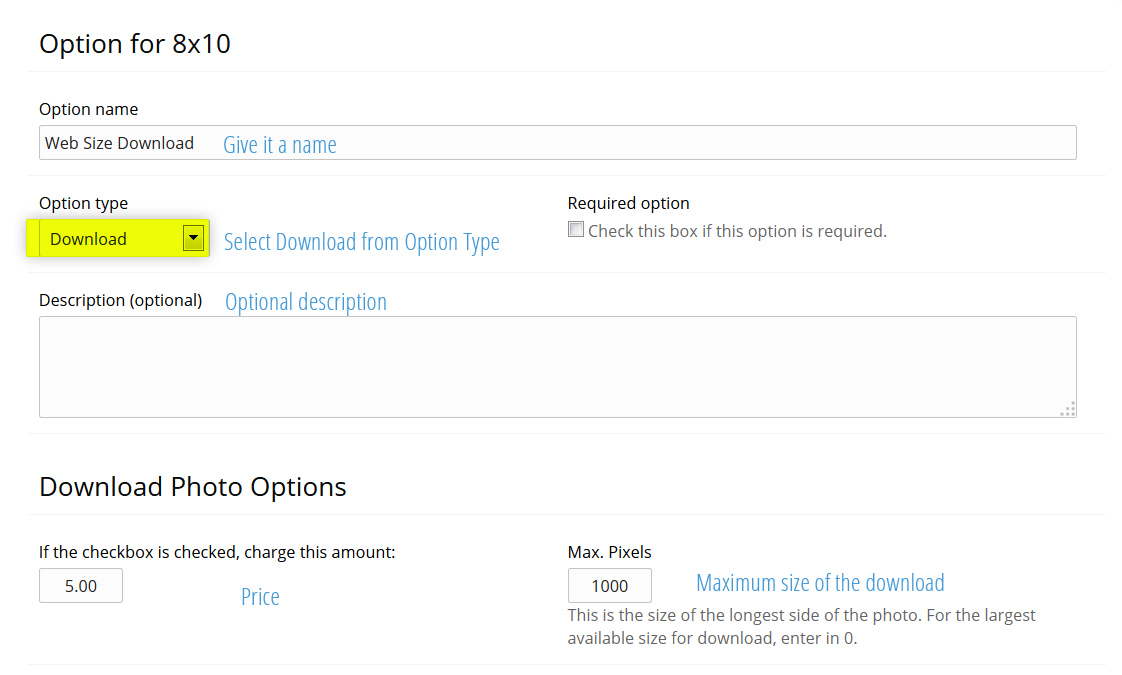 Now when your customers are viewing this product, they will have the option for the download.