Added in Sytist version 3.9
reCAPTCHA is a service from Google that helps determine if the user is a real person or a bot which can stop spam bots and other types of bots. This can be added to your create account pages, login form, comment forms, contact forms and admin login form.
To make it work you will need to register your site / domain with Google reCAPTCHA and get the 2 keys it will supply you.
If you by change already have your site registered click on the settings icon to get your site keys or add a new site by clicking the + icon.
The form below is the one you should see. Fill out the highlighted areas with your domain name.
Select reCAPTCHA V2 and select "I'm not a robot" checkbox.
Once you do you will be able to get your Site Key & Secret Key.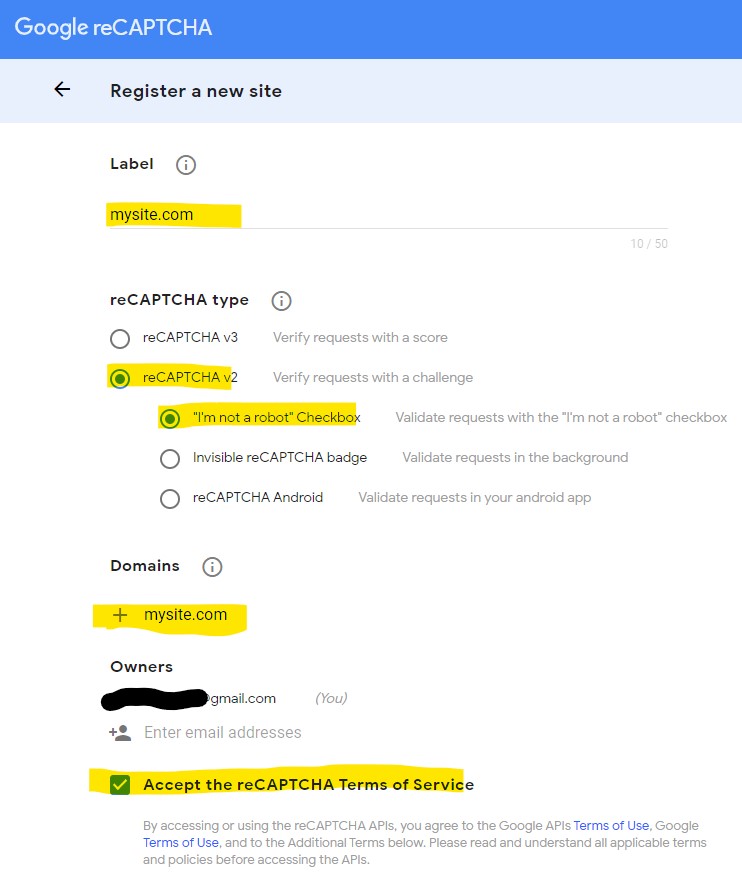 Once you got that in your Sytist admin go to Settings -> reCAPTCHA. Enter in your Site Key & Secret key and check the places you want to enable reCAPTCHA and save.
That's it.