You can create invoices and email those to your clients. To create an invoice, view the client's account and click the Create Invoice tab. If they don't have an account, you can create one for them.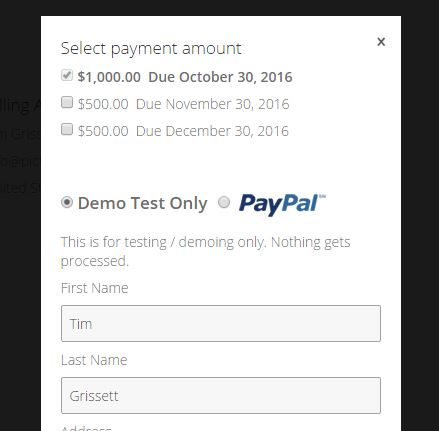 Scheduled Payments
Starting with Sytist version 1.6 are scheduled payments for invoices. This allows you to set amounts and due dates for payments toward the invoice. The customer will have the option to check the payment amounts they are wanting to make and when made, go toward the invoice.
Once you create an invoice, you will see a Payment Schedule tab where you can enter in the amounts and dates due.
You can also set up a payment due reminder email in the Automated Emails section that will automatically be sent out the day before their due date.