1) Check the checkbox under a thumbnail, hold down your shift key and check another thumbnail it will select those and all photos in between.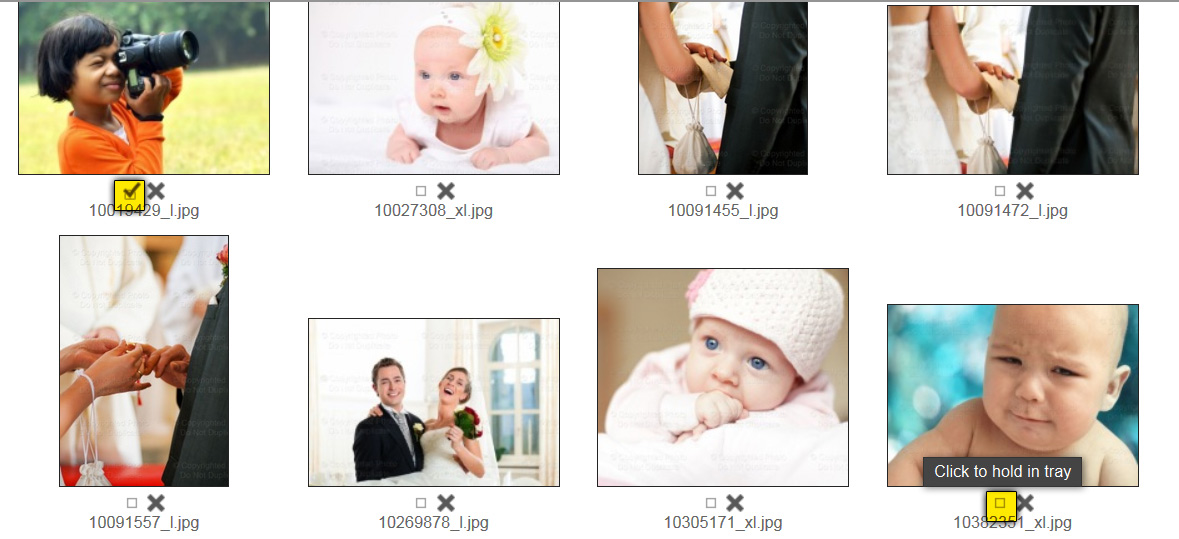 2) Select from Recent Upload Sessions in the All Photos section then you can select all.

3) If you don't know the upload session of a group of photos, click on one of the photos and then click on the Upload session.