Below are testimonials from PicturesPro.com customers. If you are a customer and would like to share a testimonial, please fill out this form. They are all very much appreciated.
I've been using Sytist for three years now (and Photocart before) and can honestly say that I my business wouldn't be anywhere as near successful without Tim's wonderful products. At the time of writing, my galleries have 221,012 images available, spread across dozens of event galleries.
Sytist is incredibly stable and the feature set keeps getting better. However, unlike some developers, Tim doesn't seem to introduce features just because he can. Instead they are introduced because they are useful.
Tim's support is second-to-none. On the rare occasion where somethings gone awry, he is really quick at replying and resolving the issue.
All in all I cannot recommend Sytist highly enough. For what I do, it is the perfect solution.
Simon Coates
Simon Coates Photography Ltd
I'm using Sytist for 5 years now, and it became an essential part of my workflow. First of all, it allows me to share and sell event photos, with or without different price lists. After finishing the photo sessions, the photos are online with a few clicks, without any hassle. Orders arrive in an orderly manner, and since I also do most of the printing myself, I benefit greatly from the order lists with the purchased file numbers, formats and finishes.
For large business customers Sytist makes it possible to create a separate category, where only the relevant customer can log in. They can download their sessions there at different resolutions.
Everything packed in beautiful, customizable templates. Perfect to also present my best work as a portfolio. And Tim's support is very good. You can contact him with all your wishes and questions. It's always fun to look out for new updates from sytist ;-)
Marcel Otterspeer
Marcel Otterspeer Photography
We made the change over to Sytist (from Photo Cart linked to a Concrete5 website) over a year ago and can't recommend Sytist highly enough. The system is easy to use and really does everything you need as a photographer. Tim continually develops the system so there is always new features being added. The fact that Tim has kept his system at an affordable one off cost instead of a subscription service is almost unheard of these days.
Most importantly the platform is responsive, mobile and SEO friendly and my customers find the ordering process very simple.
Thanks Tim, we can't speak highly enough of the system you have created and the top notch support you provide via email and the forum.
Brooke Hutson
Luminance Photography
I just wanted to take the time to personally thank you for creating this amazing set of software! Sytist has been a god send! Over the years I have used other proofing applications and numerous WordPress plugins, which always fell short with my expectations. I know for me I contemplated for a long while on choosing your software, and I must say it was the best decision I made for my business! Again, thank you for developing this wonderful application!
Matthew Brooks
Matt + Michelle Photography
After years of wasteful spending and making other website providers wealthy, I was fed up with increasing costs, the same website templates, and losing money during image of sales after all these other providers take a cut of my sales, I was referred to PicturesPro by another professional photographer.
It is an awesome feeling to now own my own website! Thank you Tim! I can make my website my own and the best part is I keep 100% of my sales! If you are a photographer, tired of the same old grind, you need to look into PicturesPro! I guarantee you will recoup the costs in a very short time and best of all...you will own your own website!
Again, thank you, Tim, for all you do! We are always blessed by more options being added that will streamline your sales and give you and your customers more options!
Joe Mahaffey
Joe Mahaffey Photography
I can't praise Sytist and it's developer enough.
After using a Wordpress site for a couple of years I felt like I needed to upgrade to a properly designed website with E commerce functionality. Tim help me set up everything super quickly and I moved my whole website in less than a couple of hours. The support is amazing, a lot of big companies could learn something from Tim. I am based in France so there is a big time difference and I will get a reply to a question within a few hours.
It seems like every month or 2 there is an update with even more features.
Just wished id moved websites sooner.
Michael Mann
michaelmannphotography.com


I feel compelled to acknowledge the excellent support service I received recently from Tim at Pictures Pro.I have operated photocart in conjunction with a Wordpress site for some years and wished move to the new Sytist eCommerce facility to avail of its additional features. I was somewhat hesitant in doing so as photocart is in use daily and I did not wish to risk any interruption of service.

I was so impressed with Sytist that I decided to switch the entire site, opting for the installation service available from Pictures Pro so as to feel secure about the move. Tim replied to my emails really quickly and was super helpful in the assuring me that the changeover process would work out fine with no downtime - he even went to extra lengths to ensure this was so.

In fact, the level of service I received was 'par excellence' and considering the geographical separation/time difference involved, I am blown away by the speed and efficiency of the move and extreme helpfulness shown to me in the process.

I am delighted I have made the move to Sytist and look forward to the continued development of this fantastic product.

Thank You Tim & Pictures Pro.
Michael
mofarrellphoto.com


The Sytist system is everything I was looking for and more! I built my original website in Wordpress and was using a purchased plugin for my photo cart, but I wasn't happy with it so I started searching for a better cart. That's when I cam across PicturePro's Sytist system. I bought Sytist with the intention of keeping my original website and adding the Sytist CMS to a sub-domain just to use as a photo cart. Once I started working with the system and building my cart I found that the software had everything I needed, plus some features that I didn't even know I wanted until I discovered this software (like the registry).

After a few days of working with it I have decided to scrap my old Wordpress site and move the Sytist system to the root domain as my main site when I'm done. It's THAT awesome! To top it all off, the customer service is fantastic. PicturesPro provides great documentation and what you can't find there you can find in the support forum. I posted a question in the support forum and Tim responded very quickly to provide a solution. I am thoroughly impressed with both the product and the customer service.
Jessica
Red Blossom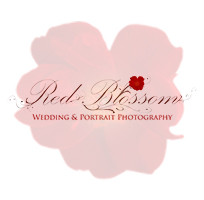 I would really recommend Sytist to any photographer that requires a flexible, informative online sales gallery system. I reviewed a number of online service that offer hosted options of this type of tool, however, I was unable to fine one that had this degree of flexibility.

Since purchasing the software, it has transformed my online business, enabling me to create secure galleries for a range of customer types, from individual portrait client to large private schools.

The support has been excellent, with quick feedback on queries etc.

Overall - Great Investment
Marcus Warren
MCDAW Photography Ltd

I stumbled upon PicturesPro by mistake. I had used just about every hosting plan available. I'm not joking. Most lasted just a few months and resulted in a lot of fees and commissions paid to the company doing the hosting. Anyway, I was looking (at the time) for a better hosting option, with less fees. What I found was PicturesPro. It wasn't a hosting option, but a self-hosting option. Long story short I purchased the software and had Tim install it for me. I didn't have a clue how to do that. But in a short amount of time, I got an email from Tim and I was good to go. From that moment I've never looked at anything else! No fees, no commissions, no nothing. I think it paid for itself in less than 3-4 months.
The most amazing thing, may not be the product at all. It just might be the person behind it. Tim is as honest and upright person as you will find anywhere. So you take a great company backed by a great developer and I think you got something. Now if you don't believe me. I invite you to look around the internet. I've already done it, but can do it again if you want. When you come back to PicturesPro. Tell Tim Bill told you.
Bill Wells
wellsandcarnes.com

Sytist Rocks!
We've had Sytist installed for just under a month now, and are still in the process of learning how best to utilize it's power, but the software paid for itself in increased orders on previously posted galleries in the first week we had it. And the album approval section is worth installing sytist just for the ease and clarity for my clients to be able to tell us which pages they like, and what changes they want to see.
Will Wenzel
focusphotography.com
Being faced with the task of branding your company and delivering an online service solution is a large undertaking. I spoke with a few large US labs, and none of them gave me a feeling of intimacy and understanding when it came to a photography websites one stop shop — I felt like I was just another "To do" on their list.
This led me to PicturesPro, where right from the start it was Tim's goal to get inside the heads of what a photography company needs are. As a client purchasing both Photo Cart and Sytist products, i can say PicturesPro does it right.
Needless to say, I couldn't be more pleased with the Products by PicturesPro. Thank you, Tim.
ARRON ROBLES
INFRASTRUCTURE AND BUSINESS OPERATIONS, ENGINEER
apvisions.com
Wanted to say that I have been using your photo cart product for the last 6 years and recently moved to your new Sytist photo selling platform. I continue to be impressed by your dedication to your products and each year my gallery presentations to my clients get better as you keep adding new features to your platforms.
Ryan Leafgreen
Ryan Leafgreen Photography
ryanleafgreen.com
We have been in the photography business for the past fifteen years and have used Photocart for the past eight years. I hesitantly upgraded to Sytist approximately five months ago and am now reaping the benefits of all the time I've put into learning the system and what it can do. I can honestly say that this product (Sytist) has been well worth the money and serves our business and our clients very well. We use another system for our in person sales (families, seniors, newborns), but use Sytist as an online ordering system for extended family and most recently for our school picture orders. We just closed the ordering window for our first school pictures using Sytist and am compelled to say that Sytist worked like a champ. I love the amount of customization that we have with this product and know that it can do just about anything that I want it to do.

Thank you for taking the time to create something that we can benefit so much from. I am a big fan and look forward to continued use of your software well into the future. By the way, thank you for being so responsive to my/our questions and implementation of our recommendations. I've been so thrilled when each new update comes out because I know there will be features that I can use to improve our business.
Richard Bennett
bennettphotos.com
I purchased your software sytist for my photography work to replace Photocart. Immediately I fell in love with it for its simplicity and super easy to use.
Initially I ran into bumps but with your support forum, I got the answers i needed. Once I got the hang of it I saw that I could use it for my t-shirt business.
So I ordered another one. I had it working in a day. I didn't have any doubt moving over my t-shirt website from wordpress to sytist. It's been wonderful since then. I recently pushed it on to one of my clients and he loves it as well. Thanks you so much for creating this wonderful software and keep up the good work I might have more sales for you.
Victor Cruz
victorcruz.photography
I use Sytist for image display, proofing and some sales, and still have a Wordpress website for the general blurb, although this may change as time allows, as I am so happy with Sytist, and Tim in particular.

I self host the domain name as well the site (with Tim's help installing as I am a photographer, not a hosting wizard), and have total control over the way everything appears. As with many photographers, I was stuck with a generic image proofing / sales site which was costing too much in terms of monthly payments, images sales "commissions", and lack of updated features, quickly looking rather tired. Since moving to Sytist, I have full control over everything, I spend less money, and the software is regularly being updated, upgraded. In addition, the Forum actually works, with Tim getting involved offering tips, and users offering ideas. Love it all!
Mike Norman
Mike Norman Photography
Thanks PicturesPro for the awesome product and service that you offer! Since 2009 we have used your shopping cart, registry and design proofing systems. Through all the change and growth our business has gone through over the years, we have never needed to switch to another company for these services. What you have developed is so flexible and easy to customize, that it continues to serve our evolving needs. And now - Sytist! We are purchasing it today. After a few clients asked recently for a more mobile friendly picture ordering experience - we knew we needed to look into a new option - so we stopped in at your sight and BAM! You were on top of developing this before we even knew we needed it. THANKS!
Jennifer Stork
Life Story Photography
I purchased Sytist in October 2013, since upgrading and going live with my new look (sytist) site I have received lots of positive comments from my clients on how clean and easy my site is to navigate. As a photographer I do not have the time to learn how to use a back-end system to sell/host my photos AND be a shop window for my business, but SYTIST does this all for me with a really easy to use menu system that makes sense! The support you receive is FANTASTIC, no question to big and no question to silly, it will always be answered.
I have already recommended this great piece of software to many of my business links and will recommend it to many more! If YOU are looking for a web presence that is simple to use, great value for money, with superb support and most of all INCREASES YOUR SALES FIGURES! then you have to buy Sytist.
Daniel
halsteadimages.com