If you offer collections or packages, here is something cool you might not be aware of. You can offer additional photo products for the collections that are not included in a collection.
For example, I have a collection that includes 1: 11x14, 2: 8x10 and 6: 5x7 prints for $200 (this is just an example). But lets say I want to offer additional products that are not included in the collection maybe at a discounted price. For this example Large Downloads and 4x6's.
Take a look at the collection configuration below. Notice the quantity of the products included in the collection and the quantity of the Large Download and 4x6 set to 0. So the customer will not be able to select photos for the Large Download & 4x6, but they will be able to purchase them at the prices set for the Extra Photo & Extra New Photo.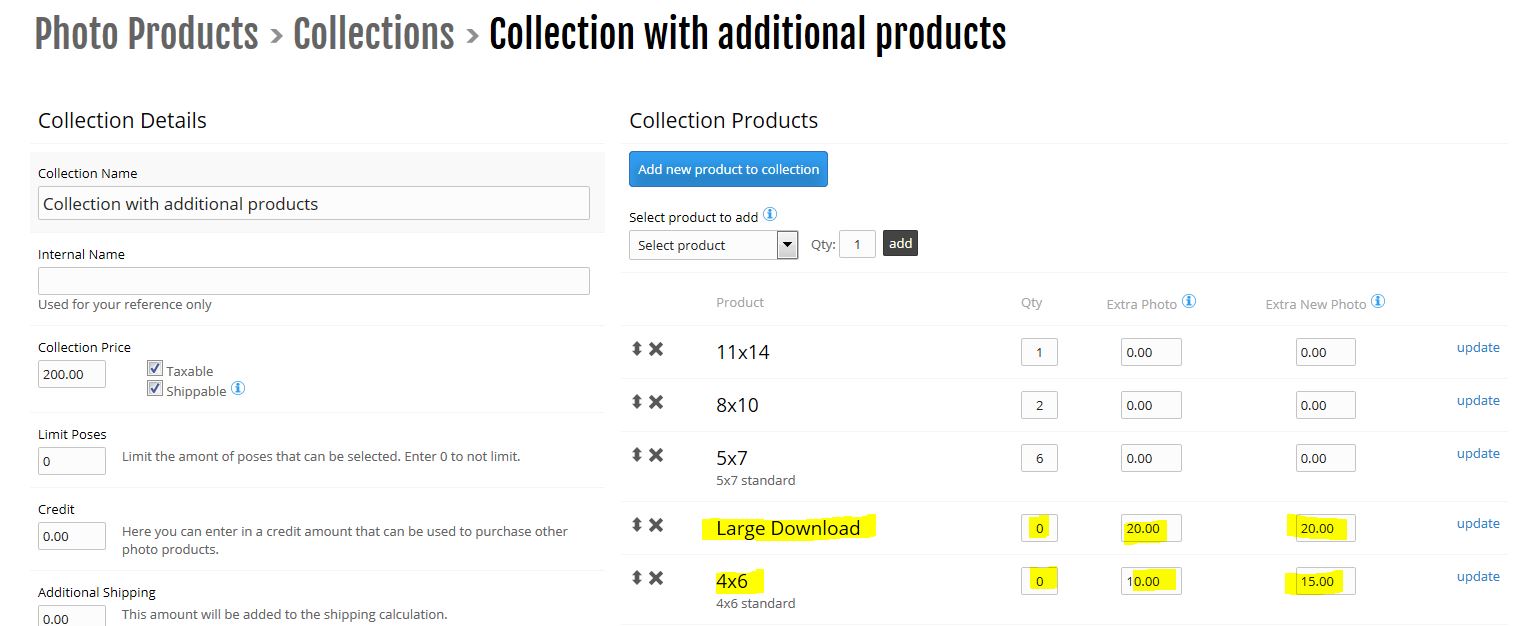 Now when they see the list of available collections or packages, they will see what photos are included.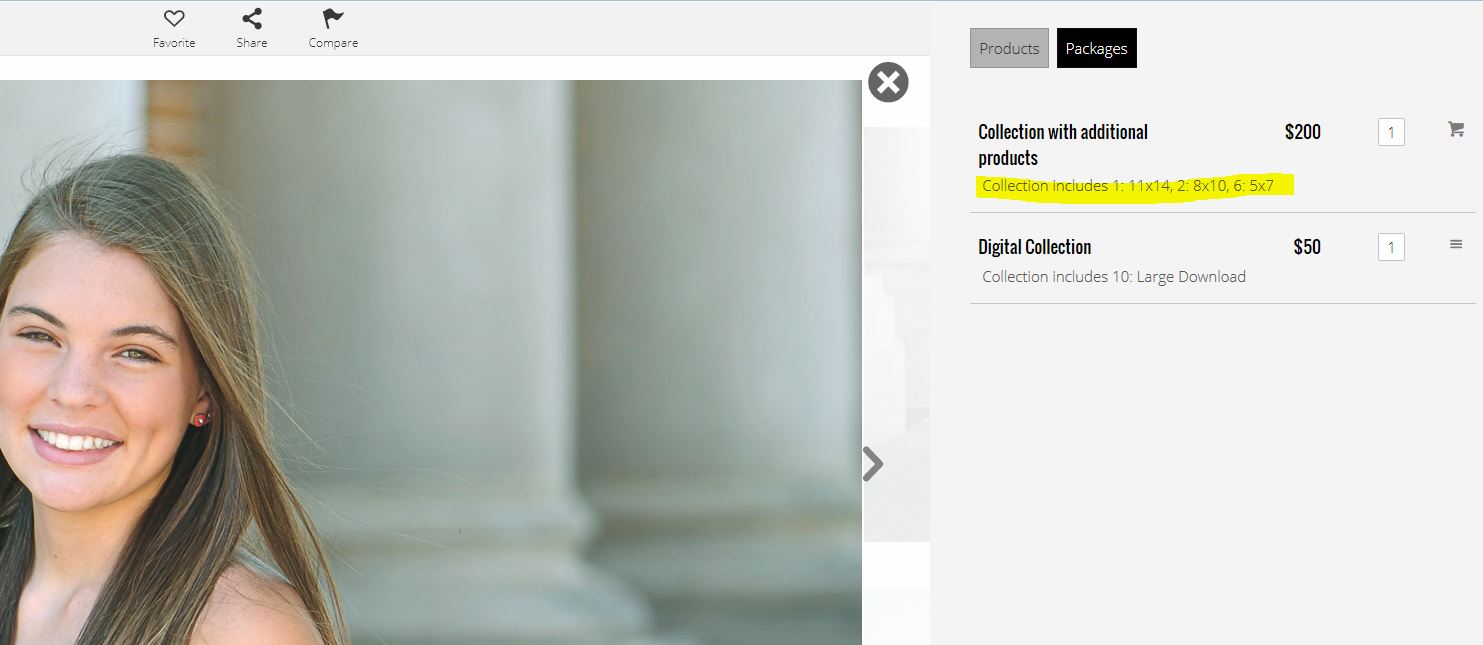 And when adding photos to their collection, they will also see the additional items available you added (Large Download & 4x6).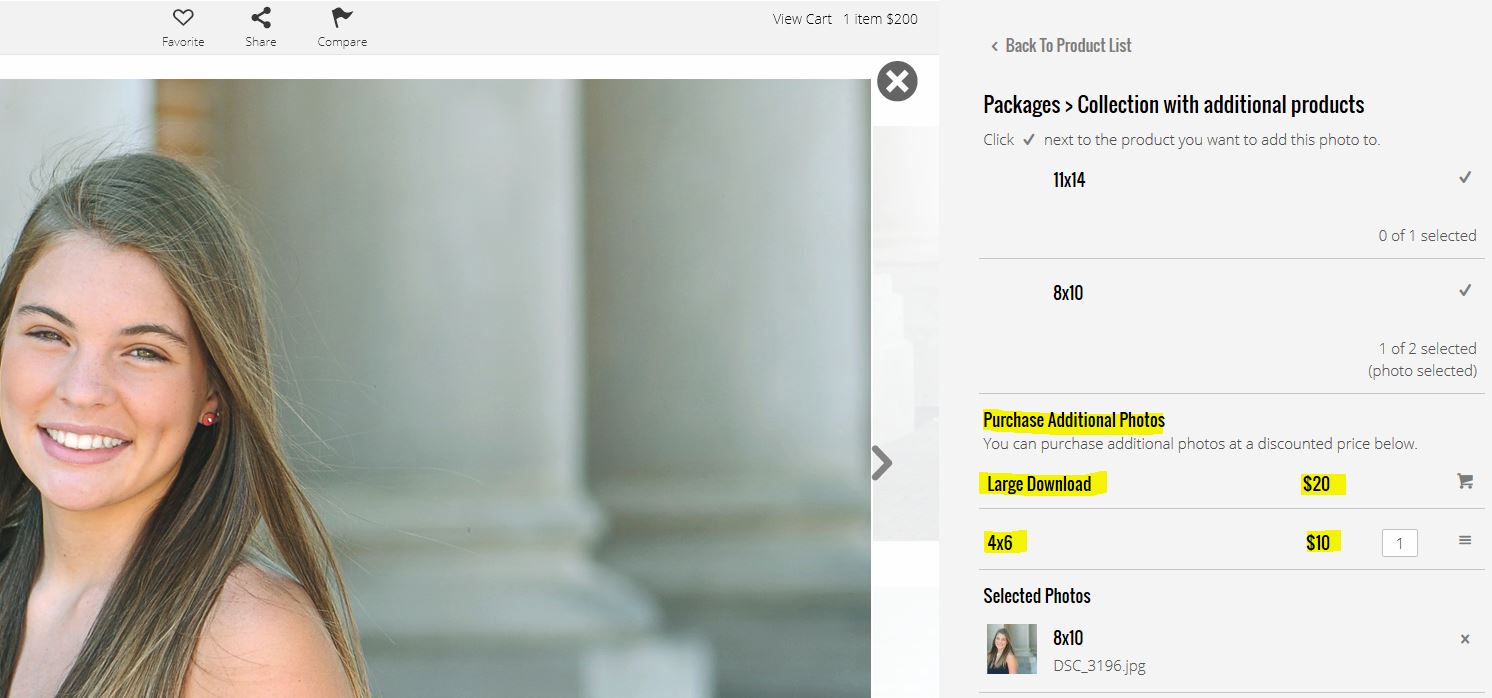 But what if someone adds an additional photo to their shopping cart then deletes the collection? Those additional photos will also be deleted. So they can't just purchase the additional photos without purchasing the collection.
For more information on collections and the use of the extra photo & extra new photo, see this page in the manual.