Photography Website Design Features
Use Sytist as your entire website or just in addition to your existing website.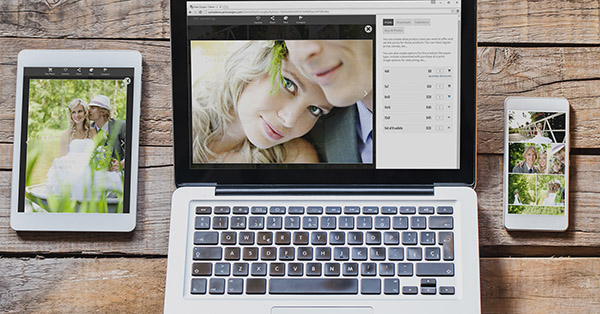 Responsive Design
Sytist has a responsive design which adjusts to the viewer's screen resolution. So no matter what device the visitor is using (computer, tablet, mobile), it looks good.
It comes with 20 themes you can choose from to get you started. Either pick a theme, upload a logo and go with that, or customize it more using the theme editor like you can see in the Featured Websites section.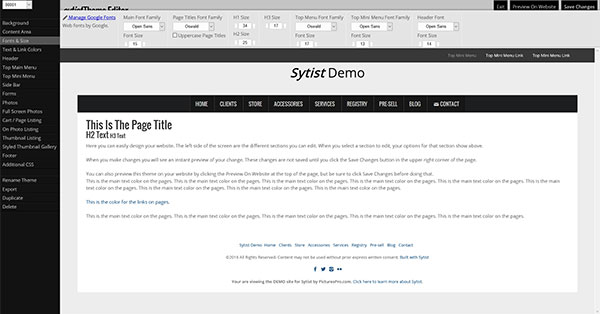 Theme Editor

The built-in theme editor allows you to make adjustments to colors, menu layout, Google fonts and more just by clicking some buttons. You don't need to have knowledge of coding, but if you do have some, you can take it to another level.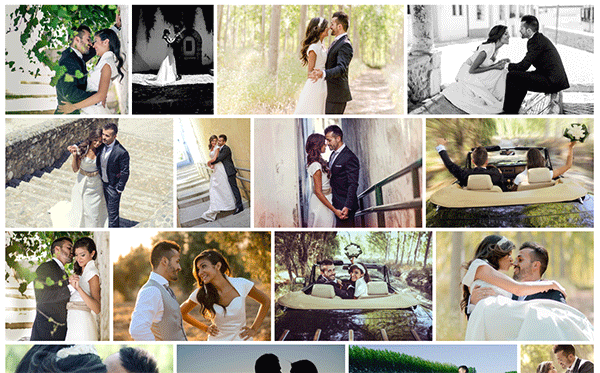 Photo Display Options
Sytist has different photo gallery display options that can be changed in a few clicks. Stacked (pinterest like), justified and standard thumbnails. Slideshow and scroller options for blog pages or for featuring on pages.
A billboard option (which you can see in use at the top of this page) is a nice way to display featured photos on your website. This can also be used as a masthead when customers go to view their galleries.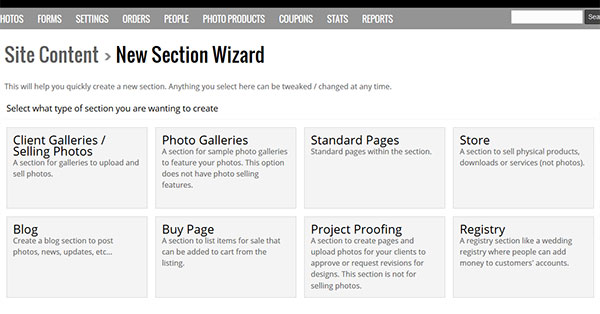 Content Management
When Sytist is first installed, it is a clean slate. So you create "sections" for the things you want to use. For example a Client Gallery section, Blog section, Proofing section. And in each section you can change the way the content is listed out in categories and displayed on the pages using the layouts options.
There are many different layouts to choose from and if you have any HTML skills you can modify them even more.
Explore Sytist Features