You can create a Store section for selling products, services and downloads ... things other than photos.
First you have to create a new section that is marked as a Store section. In the new section wizard, select the Store option (Site Content -> Create New Section).
When editing a product in a store section, you have options that are not available on other pages.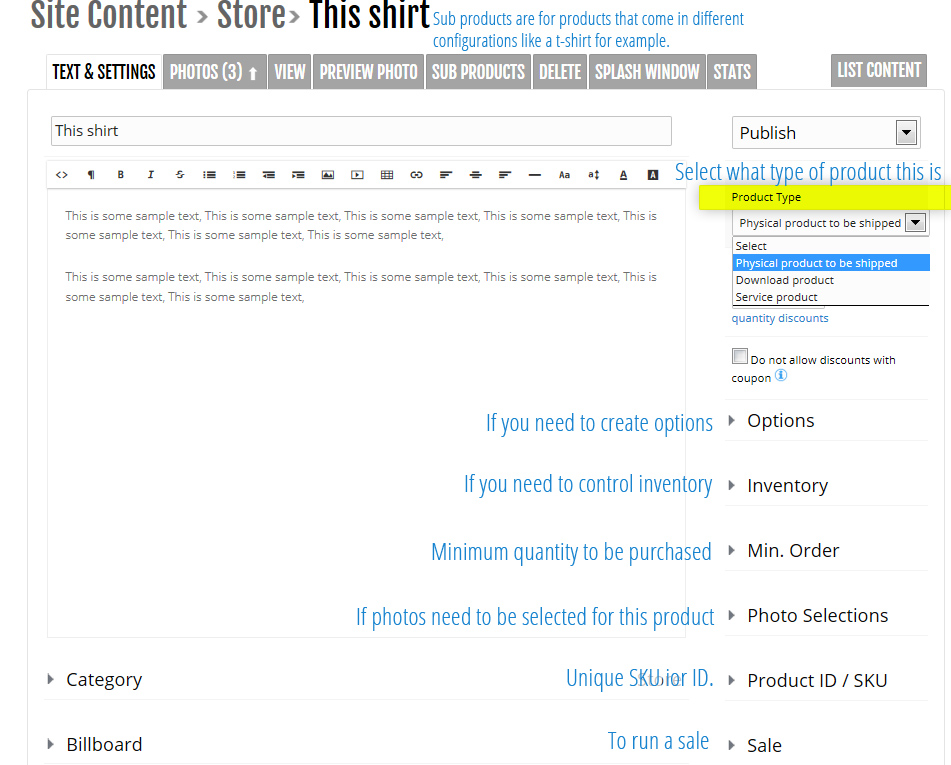 Store Options
In the Options section you have 4 different types of options you can create. Below is an example of each one.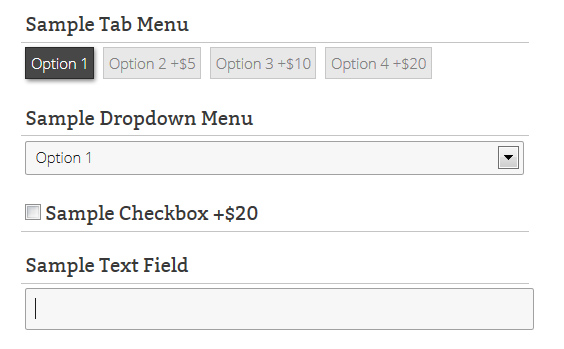 Sub Products
The Sub Products tab is used if you have a product you are selling that comes in different configurations and you may want to control the inventory of those products.
In this screen shot is an example of a shirt that comes in small, medium & large and also either pink or blue.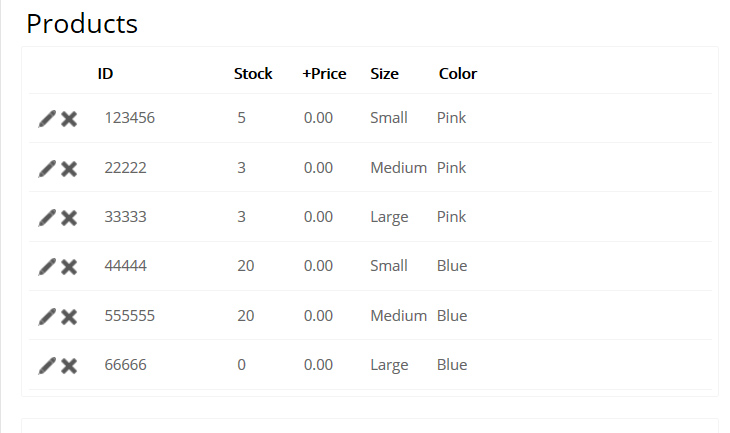 And on the customer side the options are presented like this:

Have customers select a photo or photos from their gallery for the product
Typically a store item is just selling that product. But you can also have customers select a photo or photos for that product. This could be used for selling things that you will have a photo printed on like a coffee mug, purse, and other specialty products.
For this, there is a "Photo Selections" option. That determines how many photos they will need to select for the product.
You can also create an option that will determine how many photos to be select.