The Collections can be used for packages, collages, albums, etc... anything someone needs to pick more than one photo for. This will show you how to set up albums & collages.
There are 2 ways to do this. When creating a new collection, you have 2 options.
If your customers ONLY need to select photos
Example, select 20 photos for this album, choose the "Making Selections Only" option.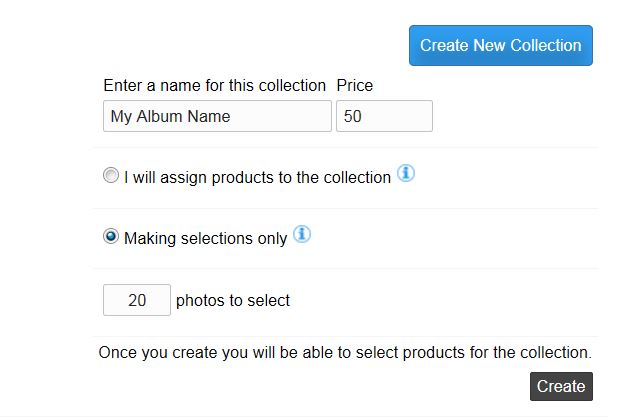 This is what it looks like on the customer side.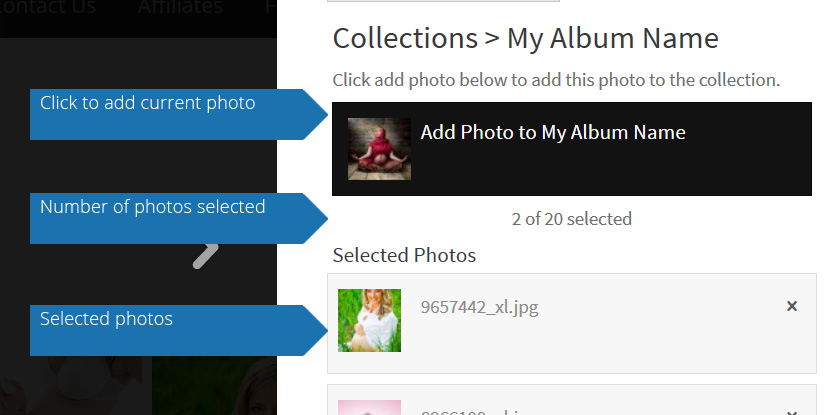 If your customer needs to select another option
If you customer needs to select photos and maybe another option like the main photo of a collage, or a cover of an album, you will select the "I will assign products to the collection" option.
But first you will need to add a couple of things to your product base. This example we are going to create a collage option.
Go to the product base section and click "Add New Product". Product Name name it "Collage Photo", Product Type select "other" and price 0.00.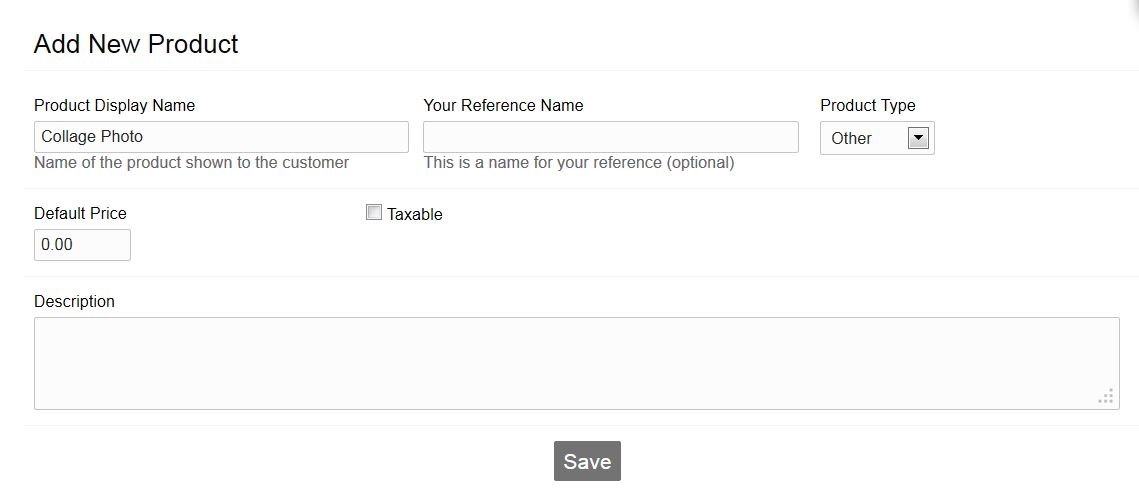 Next create another new product and name this one Collage Main Photo

Now go to the collections section and create a new collection and select the "I will assign products to the collection" option.
In the select product to add, select your Collage Photo product and enter the quantity they need to select. Then add your Collage Main Photo to the collage.

And when your customers select photos for the collage: