Starting in Sytist 0.7.0, you can enable the ability for customers to compare photos in a gallery.
To enable this go to the photos tab of a page and click Photo Display Settings. The option is will be in the bottom left of the screen.
To batch update all galleries in a section, edit the section where you want the compare photos feature to be enabled (client galleries), click the Photo Defaults tab and select that option. After you save, you can then batch update your galleries in that section with the link toward the top of the page.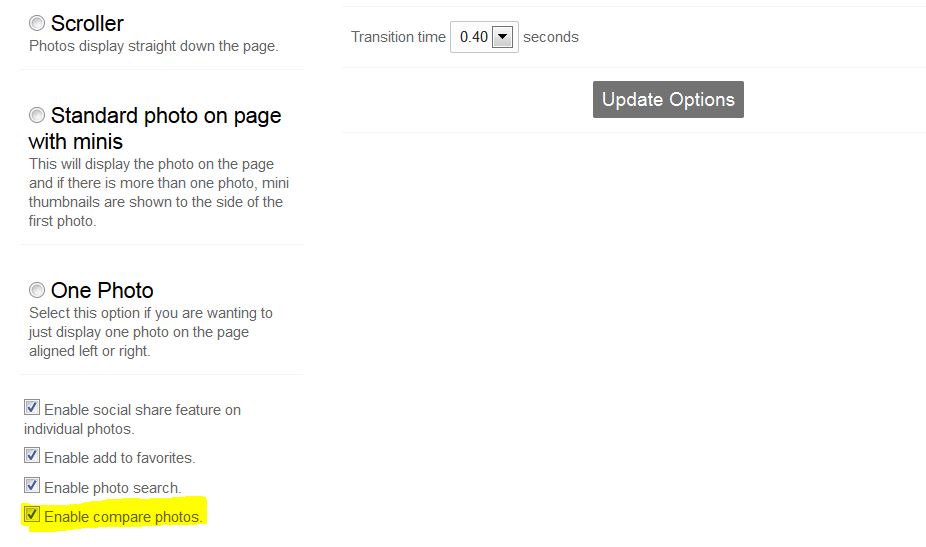 When compare photos is enabled, a flag icon appears above the photo.