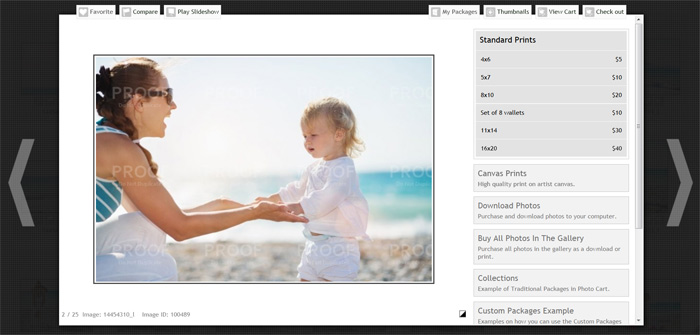 Loaded with features like public & private galleries, packages, print credits, downloadable photos, favorites and a ton more.
Answers to some of the most common questions before the purchase.
Design Proof - have your customers proof your custom designs. Accessory store for selling novelty items. Slideshow.
Nothing better than to see Photo Cart in action. Check out the front and back end of Photo Cart.
Since Photo Cart runs on YOUR website, your website hosting needs to meet these common requirements.
One time purchase of $249. Other services and add-ons are also available.