One of the features for the home page (Site Context -> Manage Home Page) is to have "Featured Sections". This will show a graphic, text and link to that section (a top level category). Below is a screen shot of featured sections Portfolio, Events, Clients.

You can have from 1 - 8 featured section. First you have to have your sections created which you can do in the Site Content -> Add New Section if you haven't already.
Next your need to upload a preview photo for that section. That preview photos is what will be shown like in the above screen shot. To do so edit your section and click the Preview Photo tab.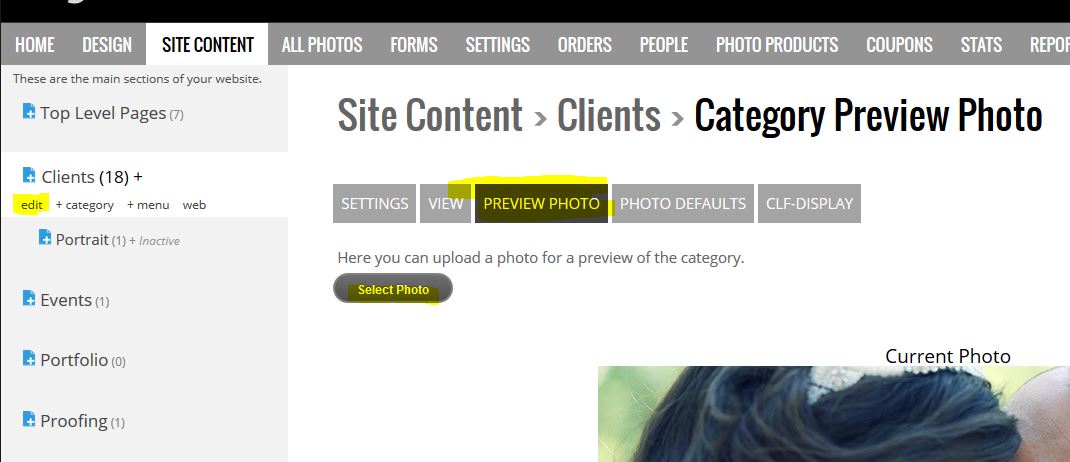 Before uploading a preview photo you should resize and crop them the same because this preview photos is not resized during upload. When resizing I would suggest making them about 700 pixels in width and what ever ratio you prefer.