When you want to upload / add photos to a page like creating a gallery, slideshow, etc.... click the PHOTOS tab when viewing the page in the admin then the Upload Photos button.

A window will open. To the left select if you want to watermark or add a logo to the photos before selecting photos. Click the Select Photos button to select the photos from your computer to upload.

Select the photos from your computer.

You will see the photos uploading.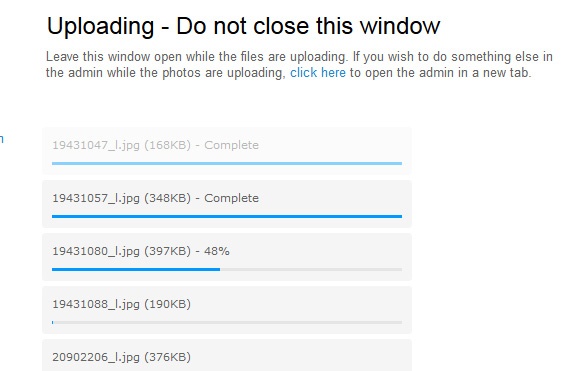 Click Photo Display Settings if you want to change the way the photos are displayed. It automatically uses your default photo settings from your section.

Below are the photo display options you can choose from.