How Can I Edit Text On The Log In Or Create An Account Page?
hello if I understand what you are saying, I do it like this.
I create the gallery, set it as pre-register, a page is automatically enabled where it says to subscribe to the page so you will be notified when available, the page text can be changed to design / page text.
when the page is ready, remove "pre-register" and put "publish", then go to "people" of this gallery, and you can send an email to all the "pre-registers". change the text of this mail to "setting / default email"
Attached Photos
---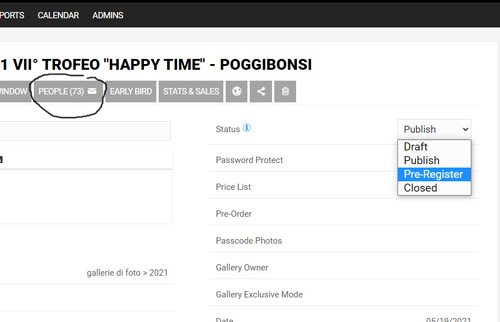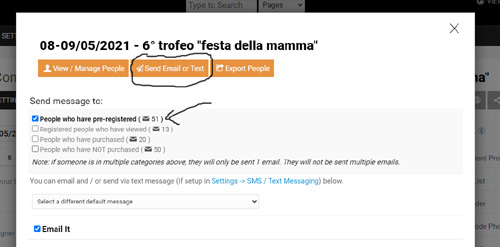 Thanks Tim,

Because I have other galleries in this Section - if I want one gallery to show the "Pre-Register"page. I would need to remove the log in requirements for the whole section - is that correct?

In which case the other galleries would not require login anymore?

If that is true, can you please tell me how to change the text on regular Login / create an account page. I just want to add a line that would let clients expecting to find a gallery that is not available yet, what to do.
Thanks

Craig
Attached Photos
---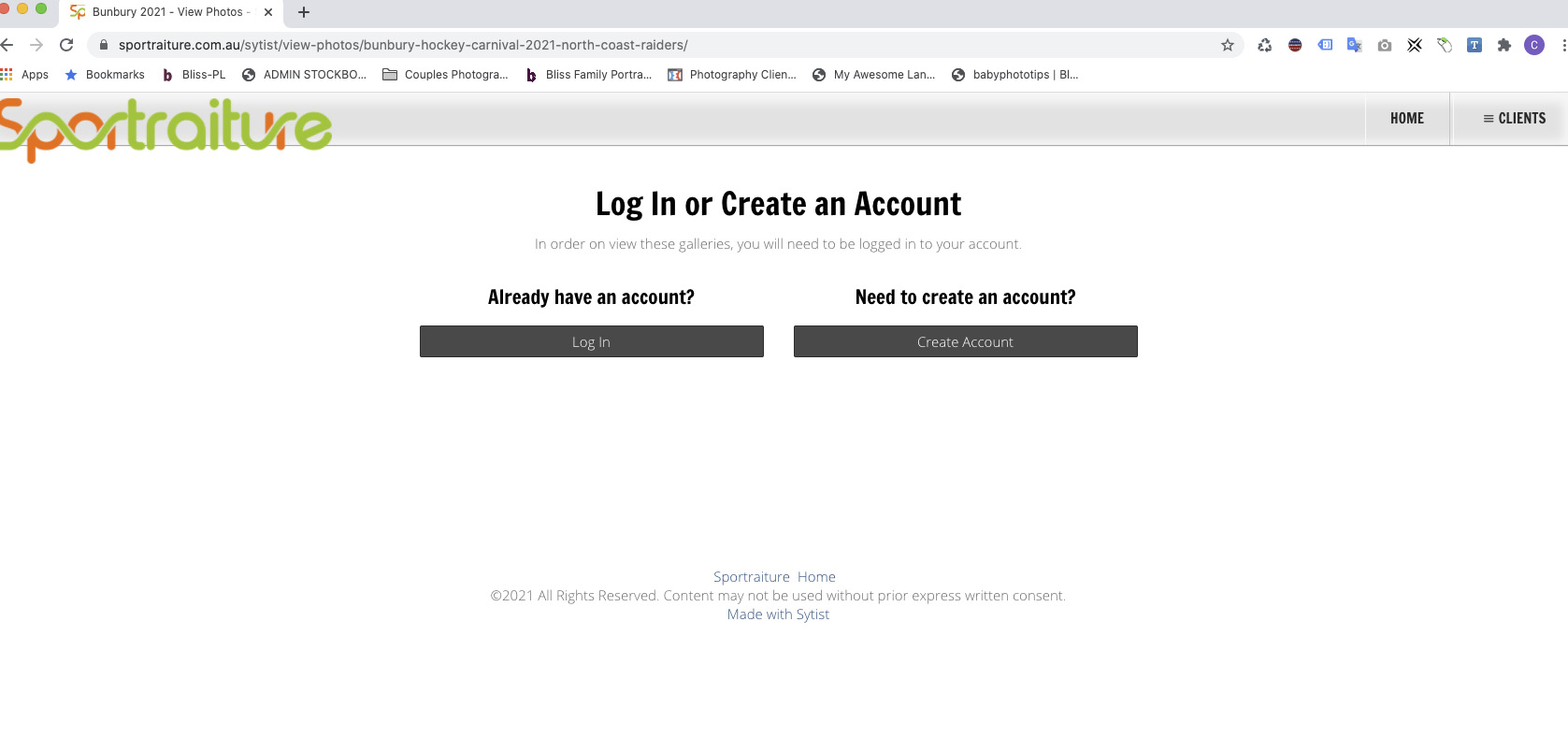 Edited Thu May 27, 21 12:35 AM by Craig Stewart
You would need to remove the login requirements to view. It is a global setting for that section and would affect all the galleries in that section.

And if you change the wording where it asks to login to create an account, it will change it on all galleries in that section.

You could create a NEW section and add your pre-register gallery there without the need to create an account first.
Hi TIm,

I don't mind if everyone see the altered text on the log in page as I may be in this situation again for future events and would rather not create new sections all the time -and prefer people make an account.

Could you please tell me how to change that text.

Thanks

Craig

Loading more pages