Paypal Pay Error
We have lost our ability to take payments in changing to the new PayPal payment process. Both guest checkout, as well as PayPal personal account log-in, generate the same error (photo attached). In switching back to the PayPal Standard Business we were using I was able to log into my personal PayPal account and make a payment, but guest checkout generates a message the payment could not be completed at this time to try again later. Would appreciate your guidance in getting back in business.
Attached Photos
---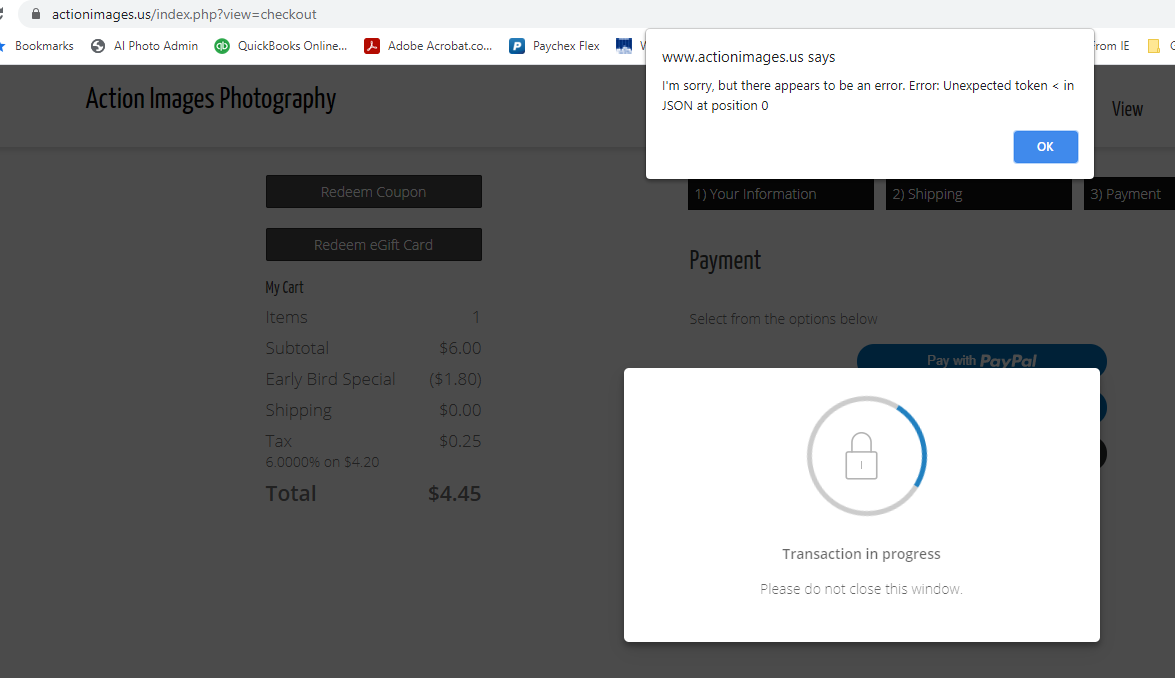 I had the same problem with the new checkout, so i switched back to the original. It did not work until i removed the API in paypal for the new checkout. Everything was setup correctly and sandbox worked on the new checkout, until it was live.
Thanks, Vance. But deleting the API from the new checkout method doesn't clear the message. When trying to check out without going to PayPal I get the attached message. I do know our checkout is communicating with PayPal because I get an appropriate message if I intentionally enter misinformation while inputting the credit card info.
Attached Photos
---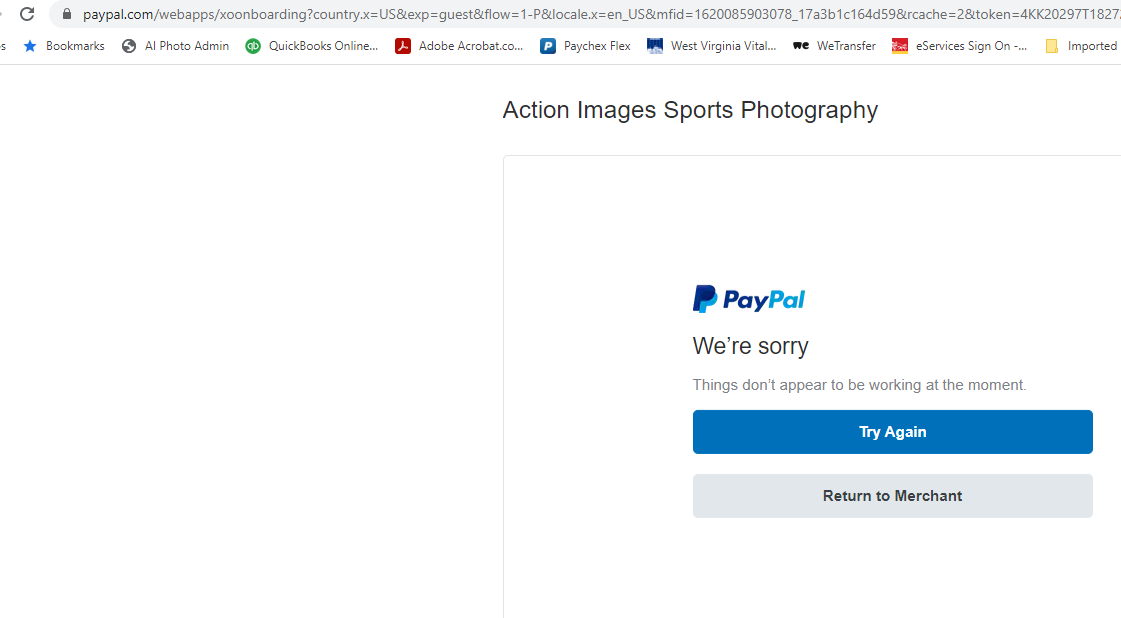 You will need the API if staying on your page, i had the same issue. But when i switched back to the old checkout it would not work until i deleted the new API. So if you want you website to work while tim figures it out, you will need to delete the API if you switch back to the old way.

Loading more pages