Page Designer Not Working
I am using page designer. The dragging to drop from the left menu is not working correctly. It will allow dragging the first one but any additional ones I drag and nothing happens. I am using latest Chrome, I tried it with the latest MS Edge. still the same. I have repeatedly attempted dragging to different areas on the yellow bar for more than 10 minutes and nothing happens. I have deleted the page and rebuilt it. I have refreshed the page and deleted the cache and temp folders as well. I've done everything but smash the computer with a big hammer, Ha! ;-)
After I close out the page designer, however, I see the following - see attached photo - on the page.
This is not my personal website but one for Dr. Roy.
Appears to be a script issue.
HELP!
Attached Photos
---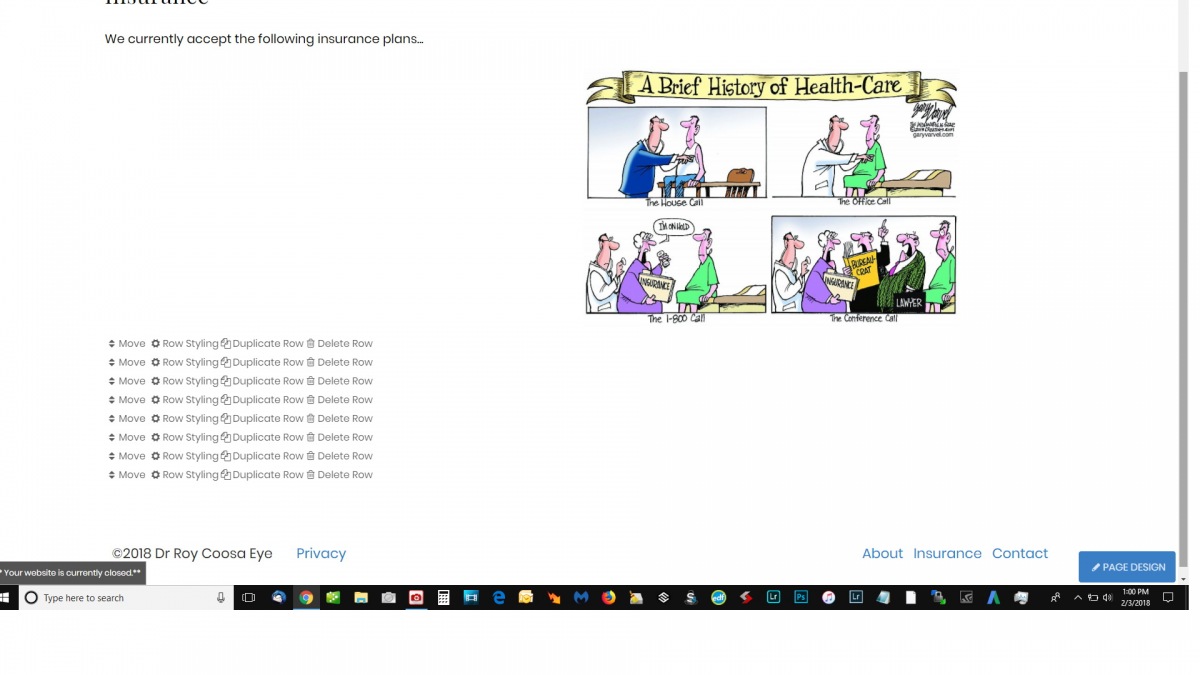 Edited Sat Feb 03, 18 4:16 PM by M Davis

Loading more pages