"show This As Page Title" Check Box Disappeared
I went to add a new page to one of my sections and I had been unchecking the "Show this as page title" check box and this is now gone. The check box is still available under the main section settings but it does not affect the subsections. Did this option move with the latest update?
I removed that in the last update because when that is selected, it adds an empty H1 tag. But you can do the same thing by selecting a different layout for the page.

There is a layout that does not have the title. When editing the page, click "Billboard, Page Display Layout, Max Width & Theme" and then you can change the display layout to standard page - no page title to use with page templates.
Attached Photos
---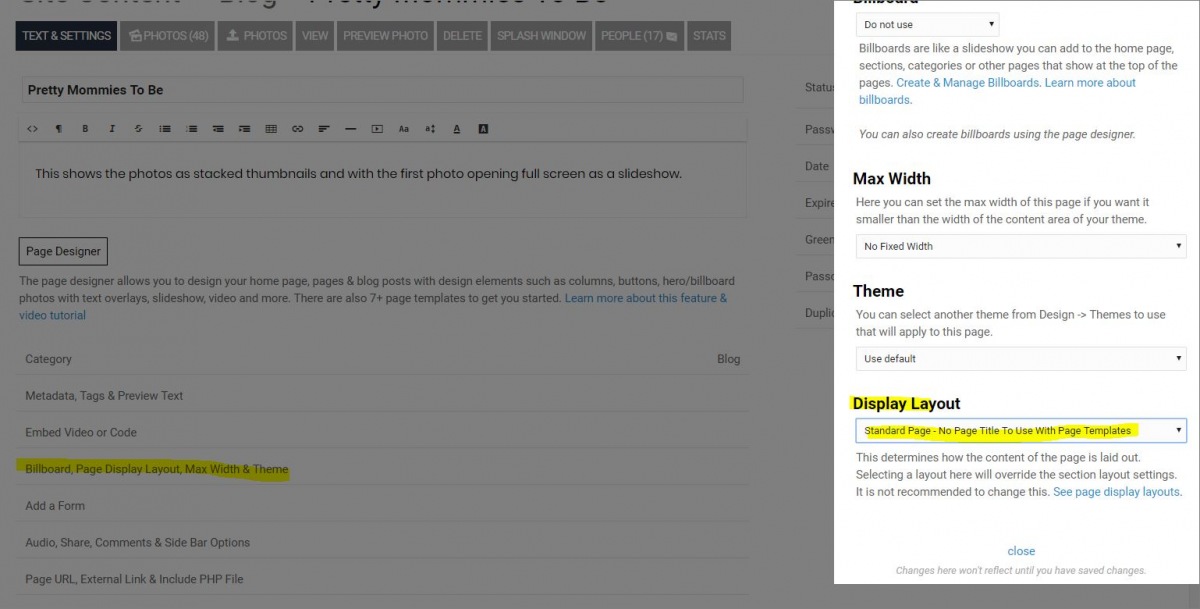 Loading more pages