Billboard Text Alignment
Hello Tim,

On the attached image you can see my issue. In short, the billboard text does not stay where I put it!

You can see that in the editor I've had to shift the placement of the text because the final output shifts all the text upwards. I can't seem to place the text where I want it, especially right along the bottom. Resizing the window doesn't really fix this so ... what's happening?
Attached Photos
---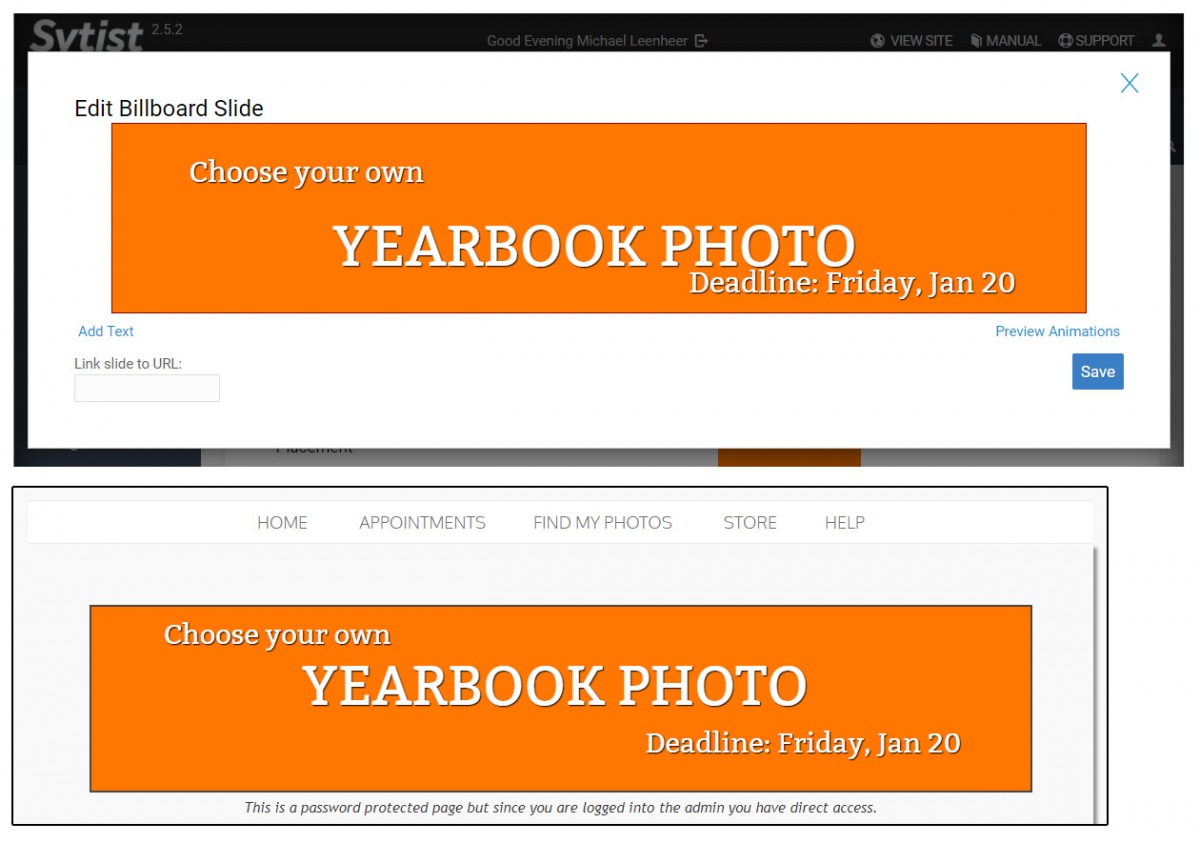 It is caused by this CSS code you have added to the additional CSS section of your theme

p,div { line-height: 18pt;}

You may want to try something like

#pageContentContainer p, #pageContentContainer div { line-height: 18pt;}
Edited Tue Jan 09, 18 11:22 AM by Tim - PicturesPro.com

Loading more pages