Images Pixelated - Image Compression Problem
I recently ran into a problem. All the photos I'm uploading are being compressed way too much for some reason. I've set the max large photo to the recommended settings of 1400x1200, the small to 600x600, and the thumbnail to 200x200. However, every photo I upload to a gallery looks like this picture. If you look at the file sizes they are way too small, plus the large is compressed to a smaller size than the small photo. Any idea what might be causing this?
Attached Photos
---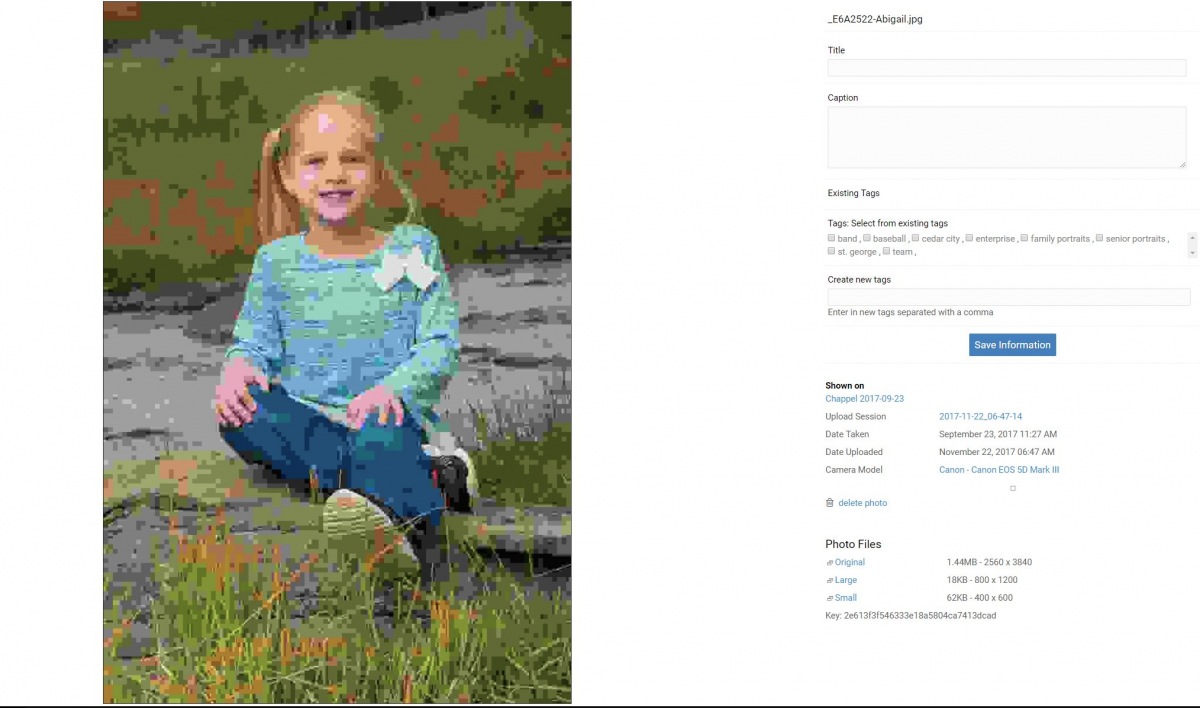 Thanks Tim, that fixed it. I could have sworn I read somewhere that if I wanted the best image quality then the value needed to be set to 0 so I had that value set at 0, but it looks like I must have been mistaken. Maybe it was something in WordPress.

Loading more pages