Category Description
Hi Tim,
Is there any way to show a description or preview of each sub category? I can see that you have spaces available for "sub" and "previewtext" but can't figure out how to populate them. Attached is a screenshot.
We have added a description to the category, text as well as meta description and keywords. Any way to do this?
Thanks,
Mark
www.manhattanbeachstudios.net
Attached Photos
---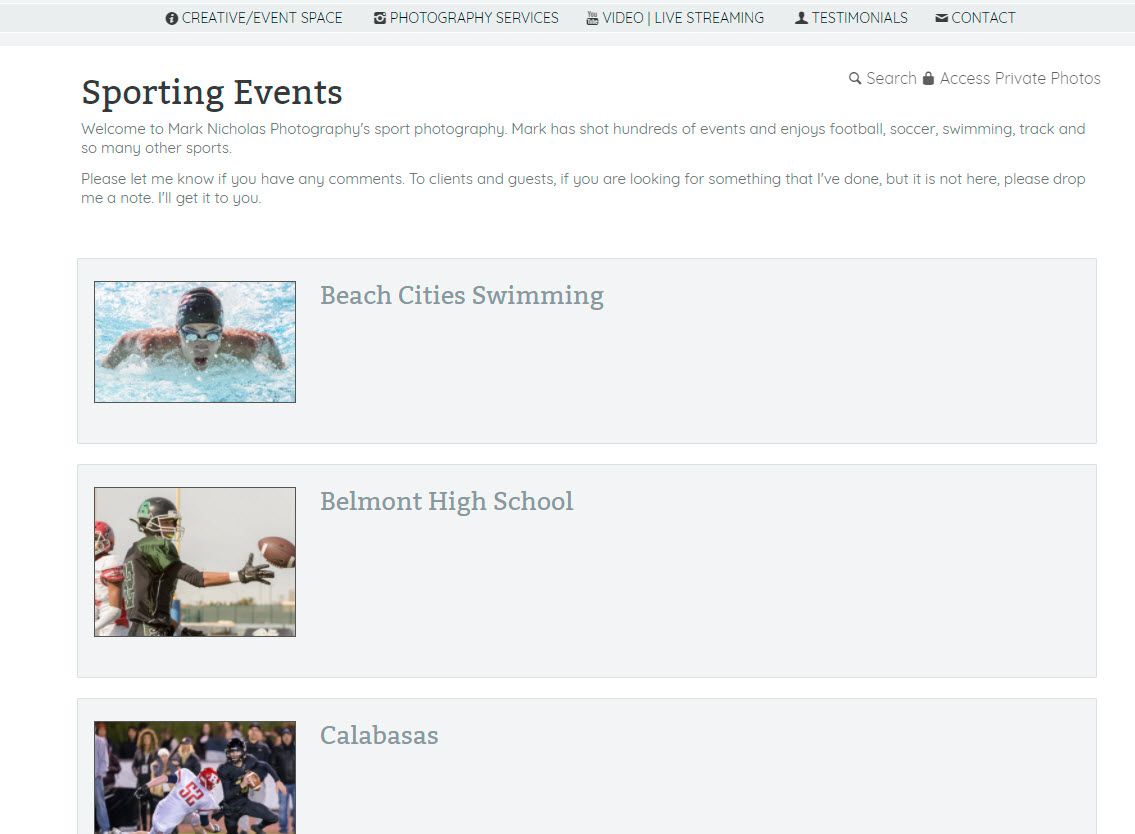 What you will have to do is create a new Content Listing Layout and select it for the categories in that section.

Go to Design -> Page Display & Content Listing Layouts.

Click "Create New List Layout".

Name it something like Categories with text. Add the following code to the HTML section and refer to the first screen shot for the other settings highlighted.

<div class="preview">
<div class="image"><?php listingPhoto($page); ?></div>
<div class="headline"><h2><?php listingTitle($page); ?></h2></div>
<div class="previewtext"><?php print $cat['cat_text'];?></div>
<div class="cssClear"></div>
</div>

Next, edit your Sporting Events section by click edit under that section name in the left menu of the Site Content area.

Click Layouts then Category Listing Layout and select the new layout you created. See second attached screen shot.



Attached Photos
---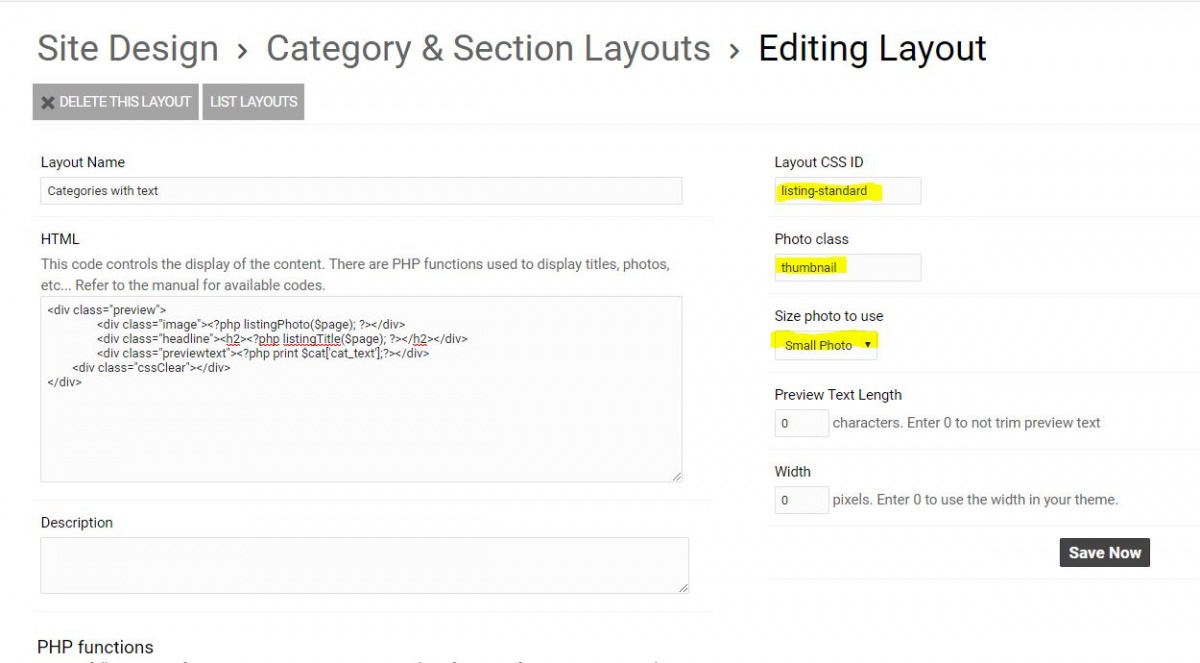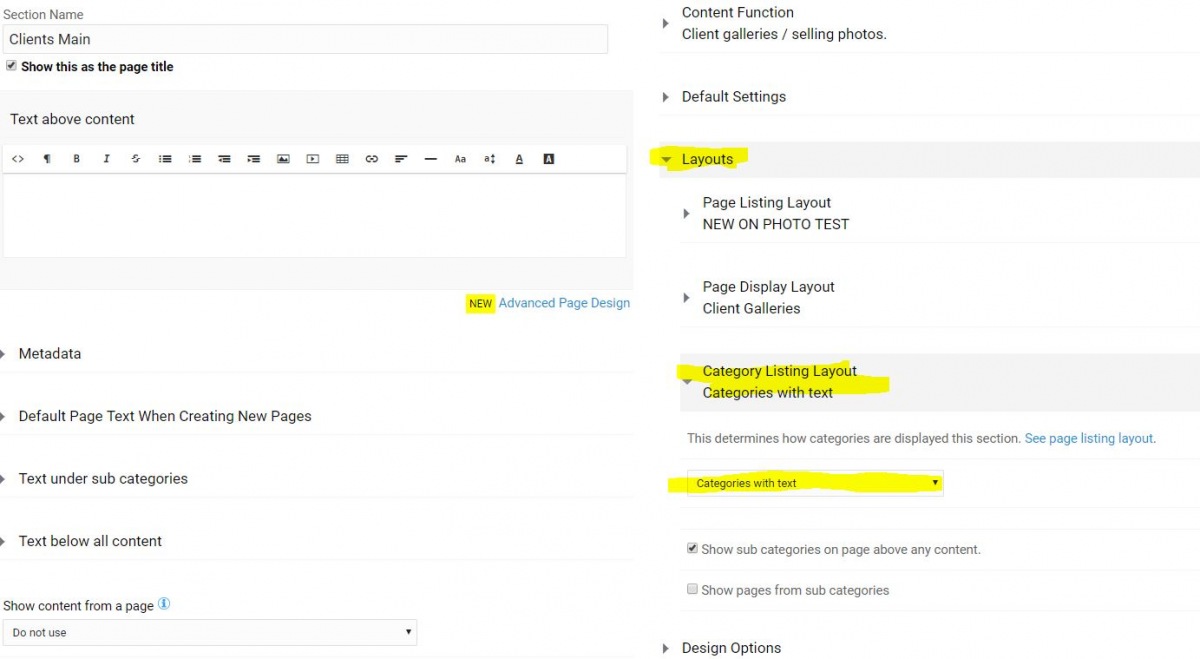 Thank you! That worked brilliantly.
Now... this only proves how woefully inadequate my descriptions are. :) Thanks Tim!
Mark

Loading more pages