Creating An Account For Client
If I create an account for a client and add credit to their account. How do i notify them of their account details and credit? Is there an automated email that I can send them or how is it suppose to work

mike
There really isn't an automated email for that. After you create their account and add a credit, click on their email address when viewing their account which will pull up a simple default email and you can enter in that information into that email.
Are there bracket calls for items like password, email used to login account details etc?
That code did not work :-(

Is it possible that that code above has no hook to function from the email template. Is there a hook map that is available that shows which hooks are available from which area? I would still love to solve this
Go to Settings -> Default Emails, edit the "Email Customer" default email and add that code in there.

Hello [FIRST_NAME] [LAST_NAME],

Your login info: [NEW_LOGIN_INFO]

Thank you,

[WEBSITE_NAME]

[URL]

Then after you have created their account, click the email address and it will add it there IF they have never logged in.



Attached Photos
---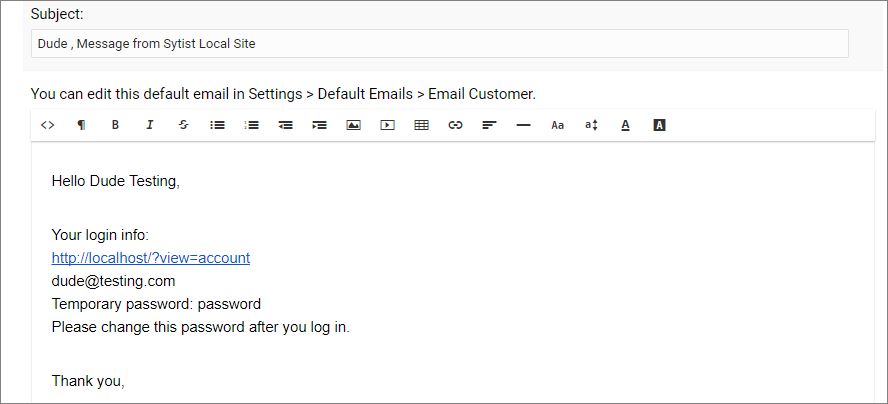 Yes that works! Thanks
The reason why it was not working for me was I had already login to the account in testing. But now I understand
cheers bud

Loading more pages