Bonus Coupon Does Not Limit Poses
I've created a Collection which gives a single 8x10" print for $49.99, with the option to add an extra print (same image) for $19.99 and "Extra New Photo" set at 0.00 (as it says in the tooltip) so that they can't in theory select a different photo.

When I create a bonus coupon, it all works properly for the first image but if you click to a different photo it allows that image to also be added to the coupon for free. As a result, the client can have a bonus coupon with multiple images selected at no additional charge.

What's happening here? Have I done something incorrectly for creating the bonus coupon or is there a glitch in the matrix?


Attached Photos
---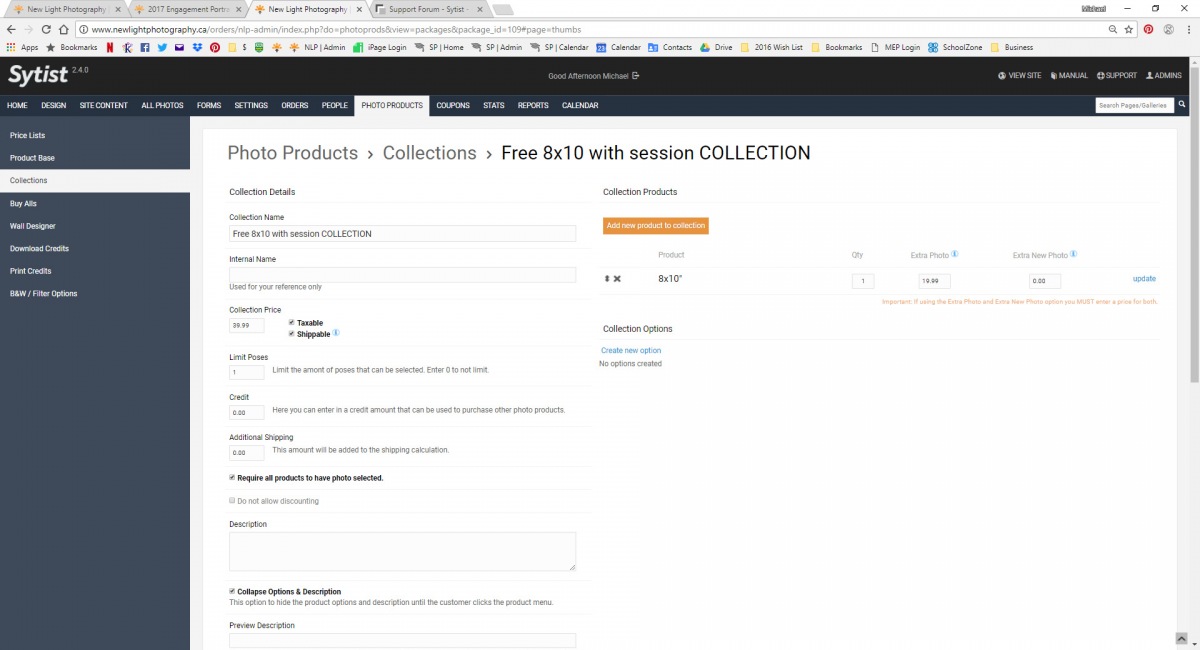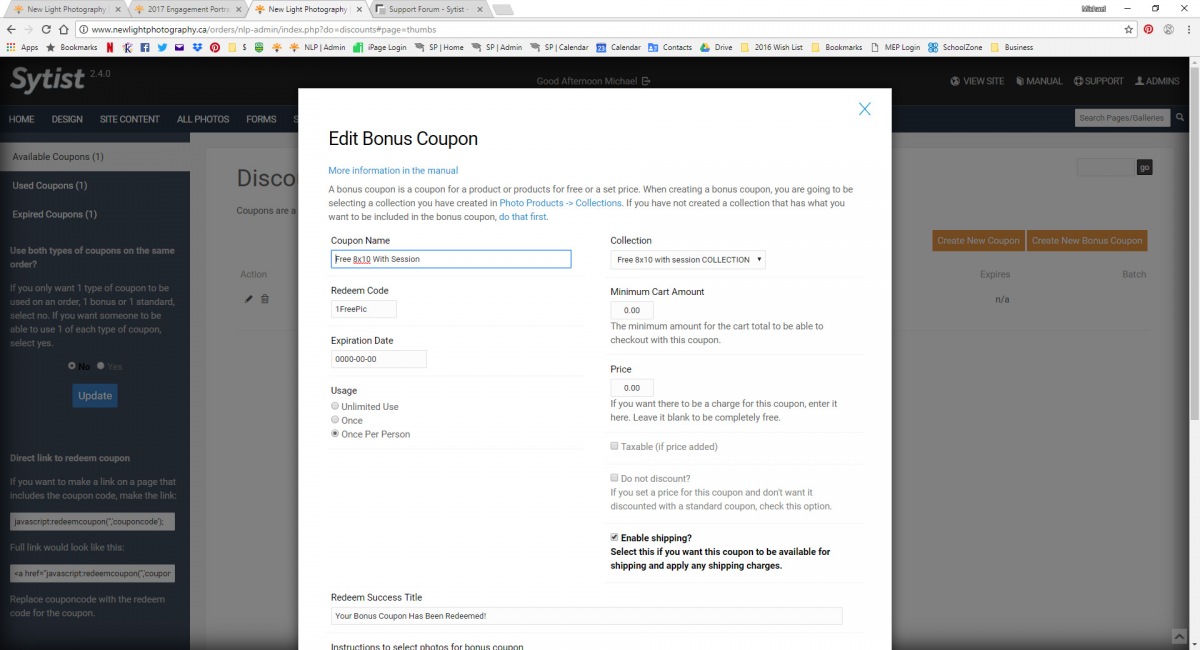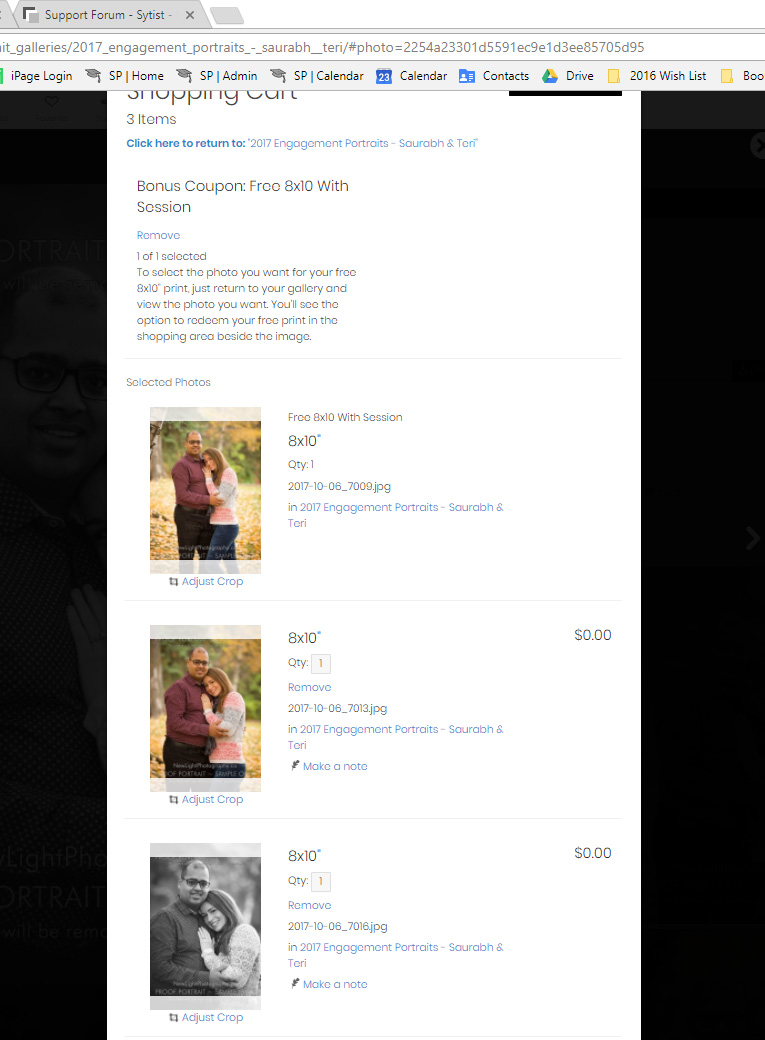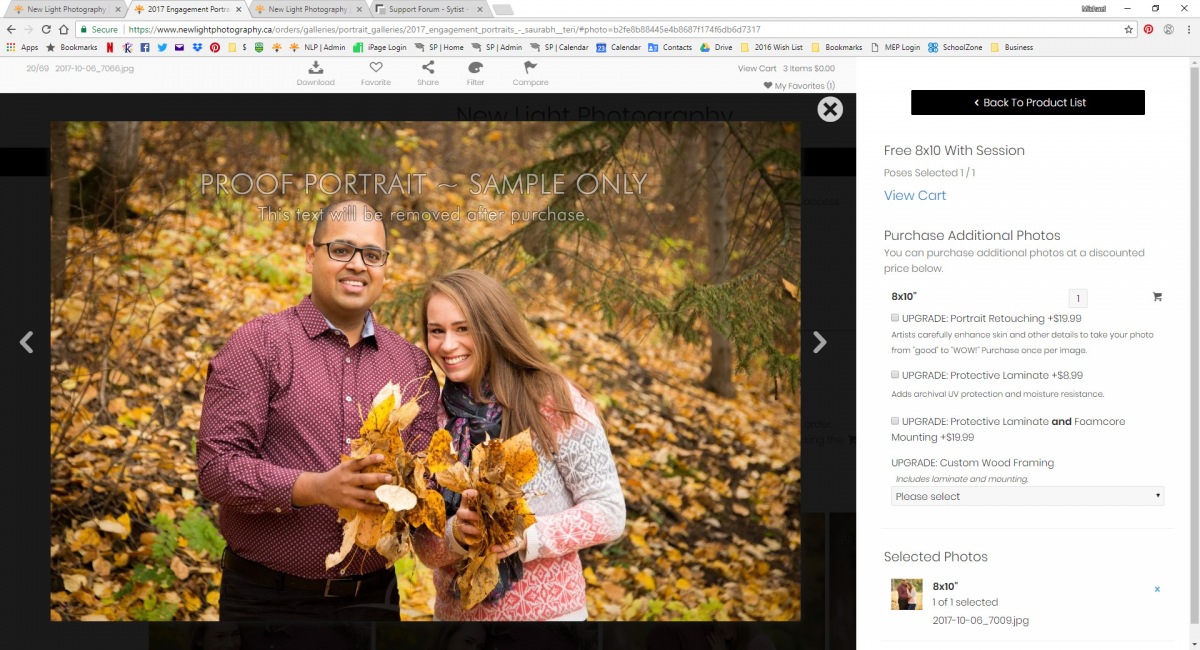 If using the Extra Photo and Extra New Photo option you MUST enter a price for both.

The tooltip means you would need to enter 0.00 for both extra photo and extra new photo to not offer that option. But you must have a price for both if you use that option or they can add photos at no cost.
Are you wanting to give them a free photo or allow them to purchase another print of the same photo for 19.99?

You can set the extra photo to 19.99 which will be a copy of the same photo, and extra NEW photo for 49.99 if they want to purchase a different photo.
The goal is simply to give them a free 8x10" print with their session.

I thought it also made sense to give them a deal on additional prints from the same photo, since the retouching will already be done.

If they want a different image, they should buy it 'normally' as an 8x10, so they can get quantity discounts etc.

I'm not sure how others feel but I'd prefer that the "Extra New Photo" option was disabled or removed entirely, at least where coupons are concerned. I realize that's now how it works right now, but it would be nice if you could make it possible.

Loading more pages