Question One Might Have Caused Problems Two And Three...
Hi Tim,
My first question is about quantity discounts. I'm have the same problem as in a post from January 26 2014, "I have tried to add quantity discounts to some items. On clicking the quantity discounts link under the product price I just get the screen greying out and a box with "Loading" in the centre of the screen. Seems to be in a loop or something as I can't get it to break out - I just have to cancel the admin session and re-log-in. Its the same in IE and Chrome"
When we installed Sytist about 1 year ago (upgraded from PhotoCart) we installed Sytist in a folder, which the installation instructions said was okay. Is having Sytist in a folder creating this problem still?

I sell my sessions as all inclusive packages with the option to add additional files at a reduced price. So when they click the shopping cart, only one package shows up and once they have registered online I credit their account for that package. Because I currently cannot have quantity discounts in my galleries, I had to remove the 'buy all' option. However the word Buy All appears when people try to add things to their cart even though it is not clickable, it is a little odd. The second issue is that when the add the package to the cart, they cannot add their image to the package, see message. Then if they click their cart they get the double red error message in screen shot.

I had suggested, until I get the quantity discount situation sorted, that clients just add images to their favorites and I will access those through the admin side and email them an invoice if they choose more than what's included in the package. That worked for a little while but now clients are getting the red error box on their screen when they try to add images.

Not sure if these are all related or not so any help would be appreciated.
Thanks,
Clare

PS also not sure why the picture of the two girls pops up for the Newborn package, is that a setting somewhere?

Attached Photos
---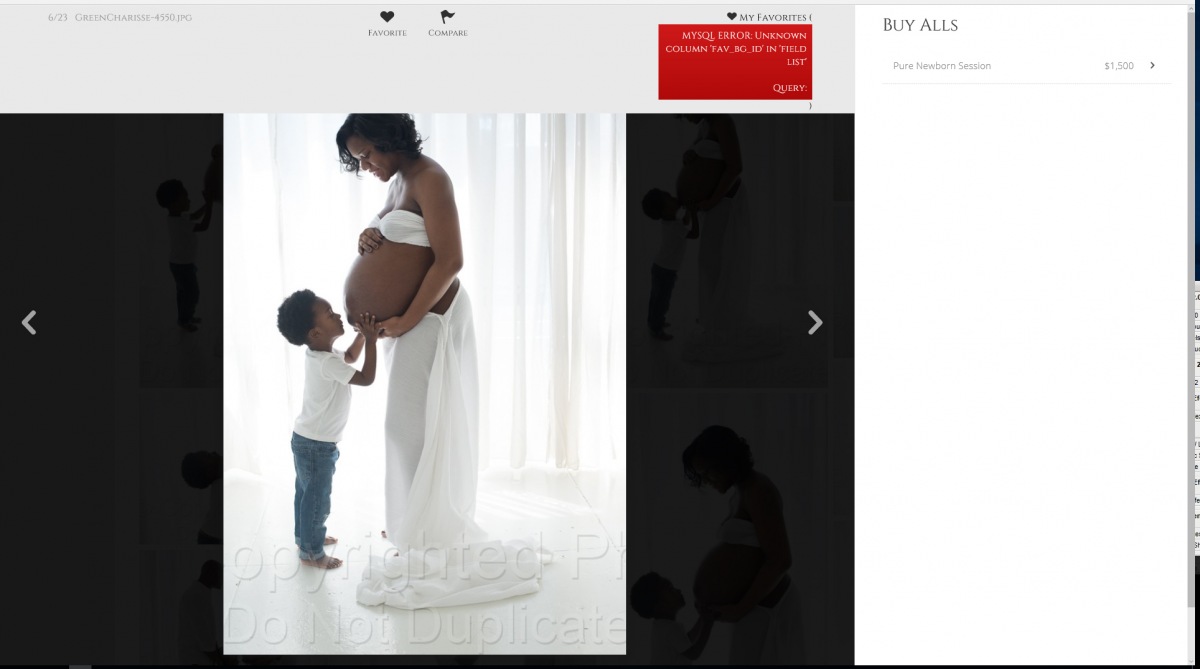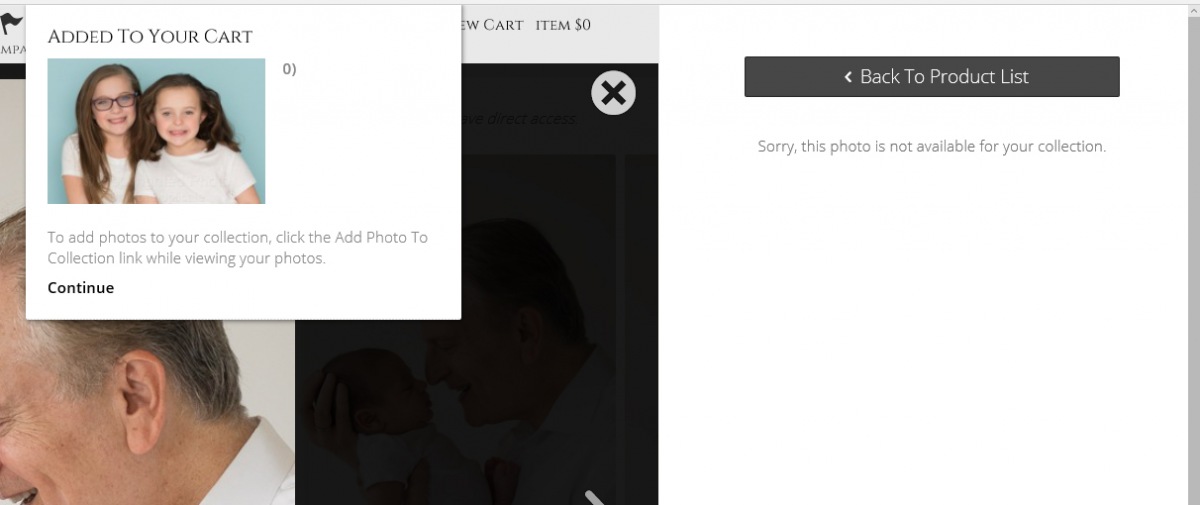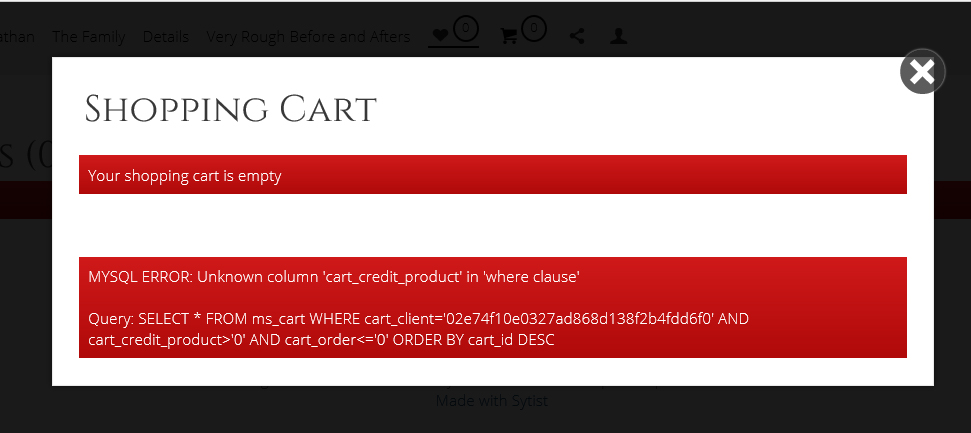 Edited Tue Oct 24, 17 1:29 PM by Clare Fisher

Loading more pages