Green Screen Backdrop Issue
Hey Tim,

A new green screen issue has cropped up. Many of orders are coming in where I can see the default backdrop installed but no backdrop was chosen or indicated on my end. The customers sees a backdrop on their end as well, but when they download the JPEG, the files has a black backdrop which is an indication that a backdrop was not chosen and the system flatten it into a JPEG without a backdrop.

See samples below, one shows the admin side and the other shows the favorites of the customer side. I believe the problem is connected to the FAVORITING of a photo. Not sure why it is happening but somehow people are able to FAVORITE an image without a backdrop. Then when they go to their favorites, click on an image that does not have a backdrop added, when it enlarges the default backdrop is shown, they then add the image to the cart with the default backdrop. This process seems to add the favorite without a backdrop to the cart. Again this is all speculation, I have not been able to duplicate this issue on a PC. I may be something that is happening on mobile devices.


Attached Photos
---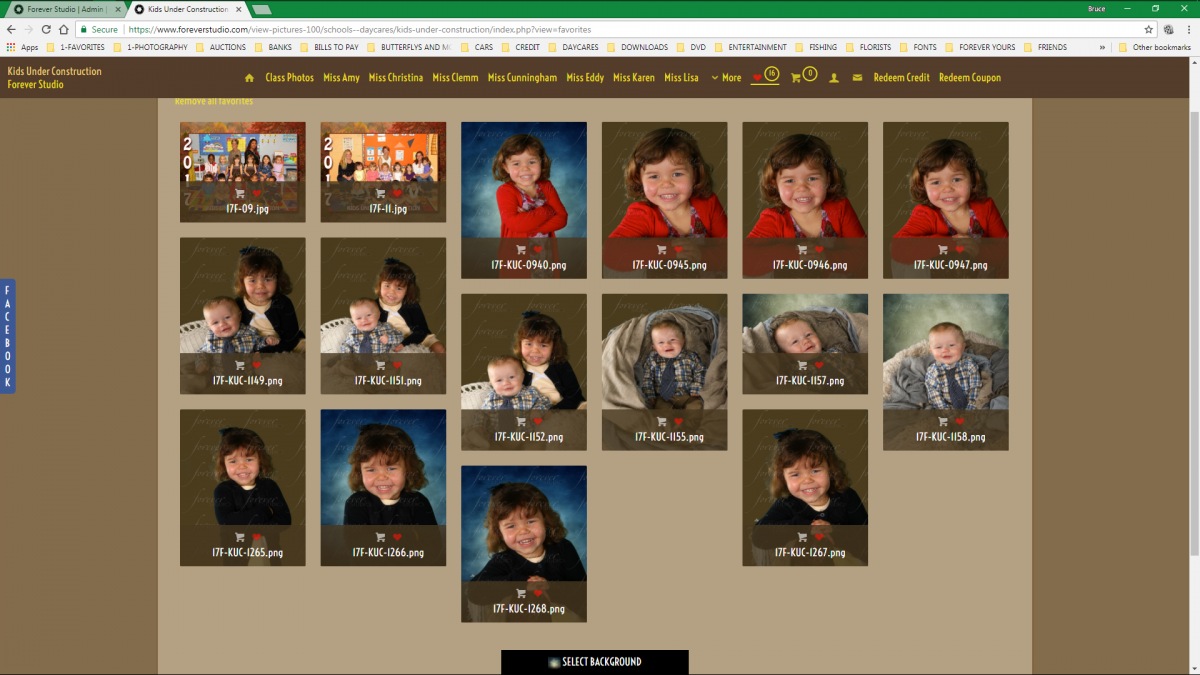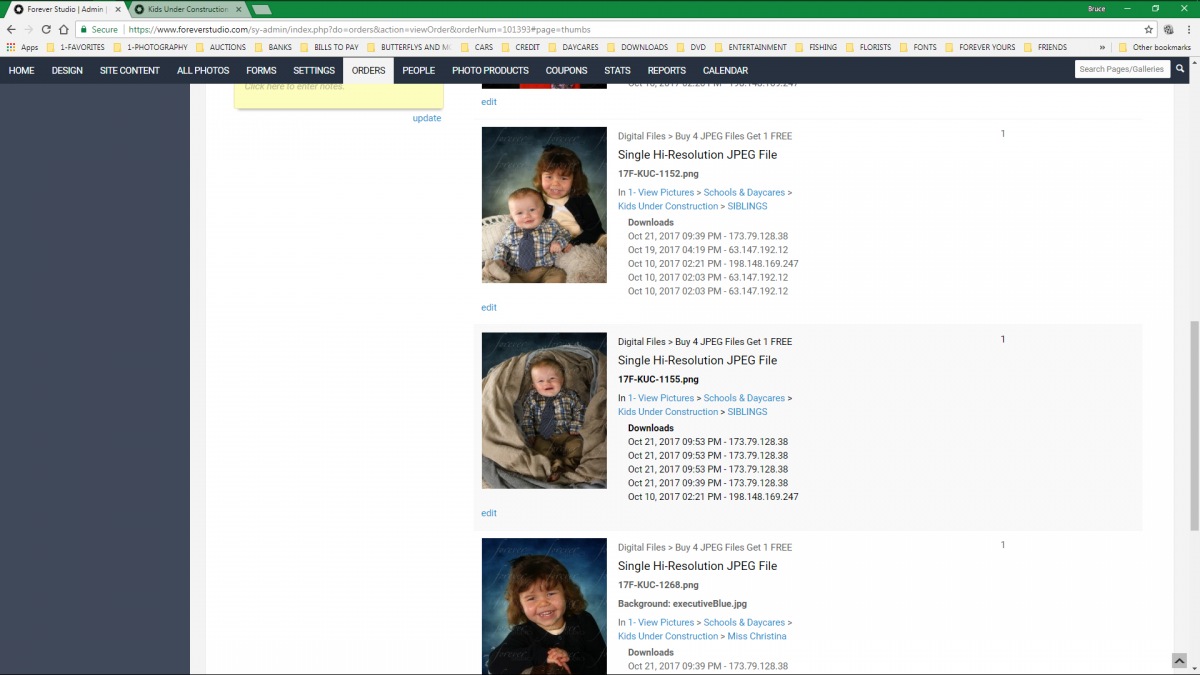 Loading more pages