Copy Order Files To Folder
I finally realized I could copy the order files to a folder. I've been Wanting this feature forever! How could I have missed this, I'll never know. I clicked to view the folder and got the attached error. The "link to zip" worked fine, which is ok by me, but why would it throw the non folder as a domain error?
Forgot to click upload. Here's the error
Attached Photos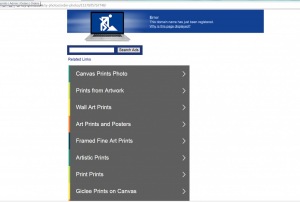 That feature has been there forever too.

The reason you don't see the files is because of Directory Indexing which is a server configuration. You can change this in the .htaccess file.

In your Sytist admin, click on Settings in the main menu.

Under the left menu, click edit .htaccess file.

At the beginning or end of the file, copy this line of code, paste it in there and save:

Options +Indexes


I'm not sure I'm brave enough to touch the code. I'll be happy that I can download as a zip. I can't BELIEVE I never saw that OPTION! I've been grumbling about having to search all over for the files on my computer!

My view station program makes a copy of the files in a folder to retrieve and I've been wondering why this didn't. BUT it DID!!

Tim, you ROCK!

Thank you!
Where do I find this- Copy Order Files To Folder? I wasn't aware of this either.
Edited Tue Oct 17, 17 8:52 AM by Debra
Open an order. Find the manage photos tab. Click it. On the right side you will see the copy to folder link. Click it. You will see the open zip. The zip file will save wherever your downloads automatically save to.
Attached Photos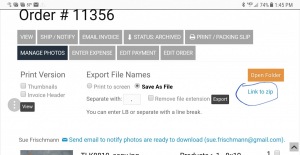 Last one
Attached Photos


Loading more pages