Download All's Download Individually
When a client orders the "download all's" and it takes them to the page where the click the link to download their images they have to click the link for each image. Is there a way that they can just click one "download" button for them all? So my clients don't have to click the "download" button 60 times. Thanks!
Attached Photos
---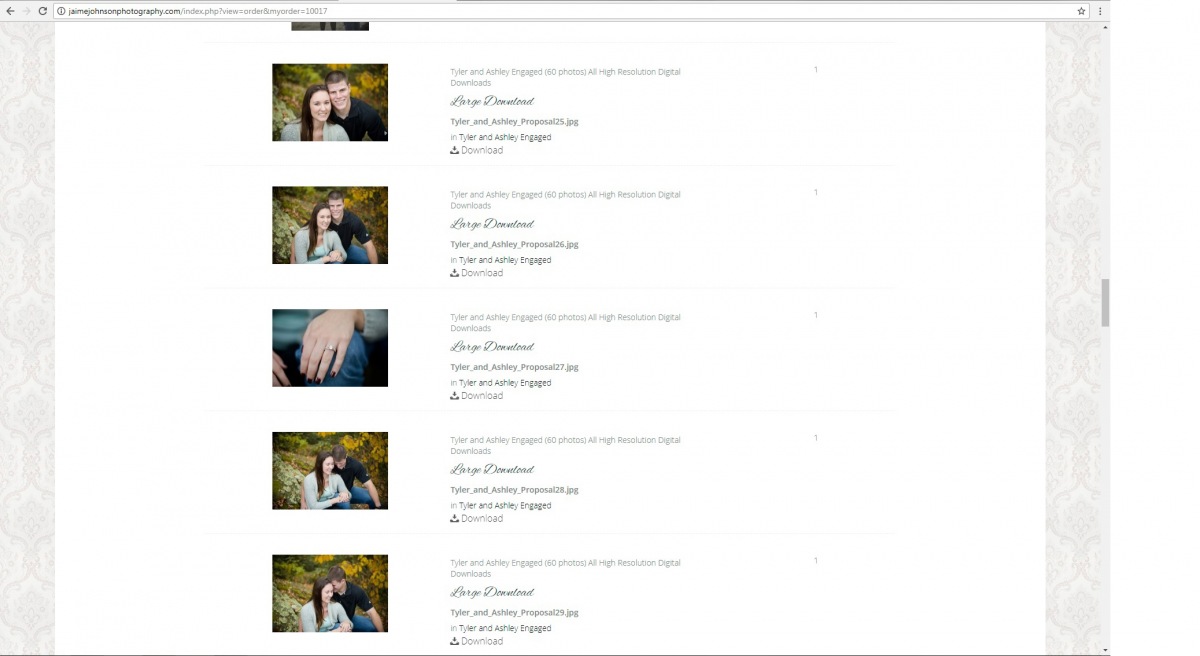 If the PHP ZIP() function is enabled in the PHP configuration on your hosting, then there will be the option to download in a zip file(s) above the order items. If you don't see that option, then you can contact your hosting company to enable the ZIP functions in PHP.
Actually, I posted "that got it" before I tested it. The option now appears for downloading the zipped folders but then I click it, it thinks about it for a while then I get an Internal Server Error (Image below). I tested it with a folder containing only 3 images and it worked perfectly. Do you have any idea why its not working for a larger folder?
Attached Photos
---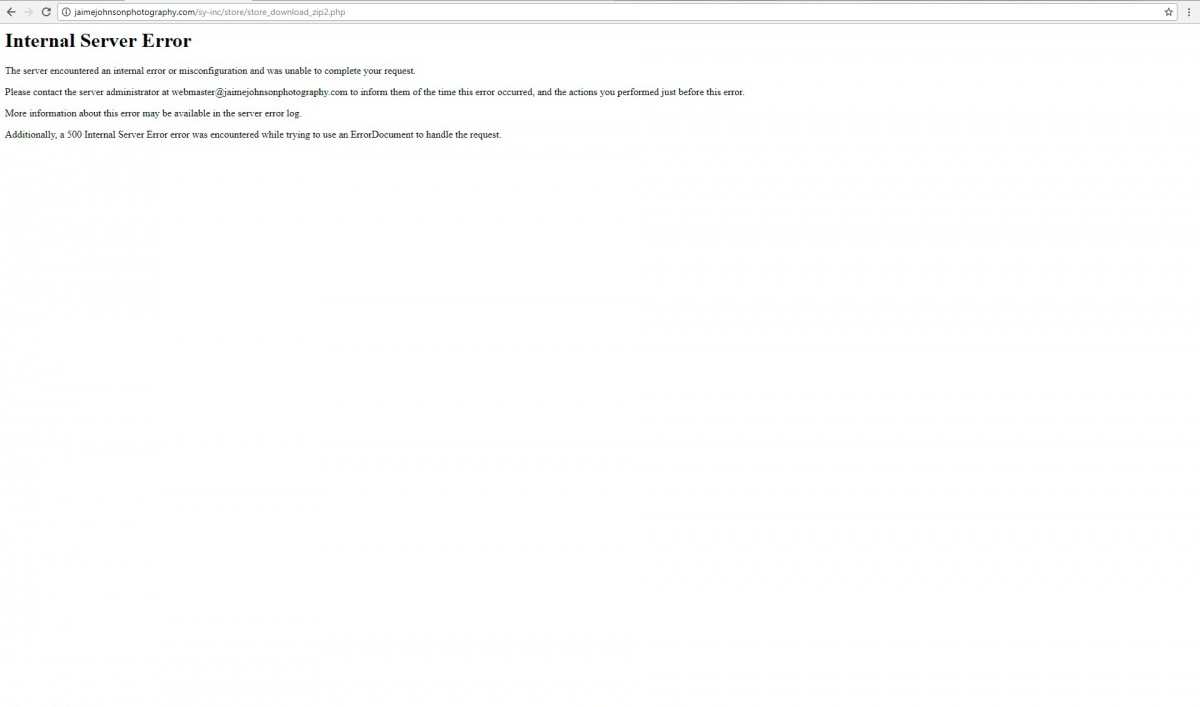 You may need to reduce how many photos per zip file in Settings -> Photo Settings. The server will only be able to generate so many photos per zip depending on several different factors (server speed, cpu, memory, etc .... the photos sizes, if the photos are getting resized for the download or getting watermarked / logoed. ).

You may need to test out different amounts per zip file to see what number consistently works.


I have tested the number of images I can consistently put in a zipped folder and it's only 4 images per folder. I can set it to put a certain number of files in a folder (I have done 7, 8, 9, and 10) and it will zip and download one time but it won't do it again (it gives me the 500 error) until I change the number of files to one less. And, 4 files per folder is not a lot considering I have clients that need to download, like, 60 image files. I contacted my host (godaddy) and they said that they don't see that I am hitting any of my resource limits. How can I find out where the issue is coming from?
Edited Thu Oct 19, 17 5:32 PM by Jaime Johnson

Loading more pages