A Store Section Within A Client/gallery Section?
Hi Tim
Is it possible to create a store section (with the purpose of pre selling a package) underneath or within a client section? ie I have set up my home page with two main client sections (SCHOOL and CLUB) Some of my clients purchase from preview images (downloads or prints) which work fine as added galleries here but some still operate on a pre sell package. I would still like to keep them under the two main umbrella client categories of SCHOOL or CLUB .. ?
Thank you.
Click + Category under the section you want to add it to in the left menu of the site content section to create the category.
Then refer to the highlighted areas to click or change in this graphic:
Larger version ->
https://www.picturespro.com/sy-misc/store-category-inside-another.jpg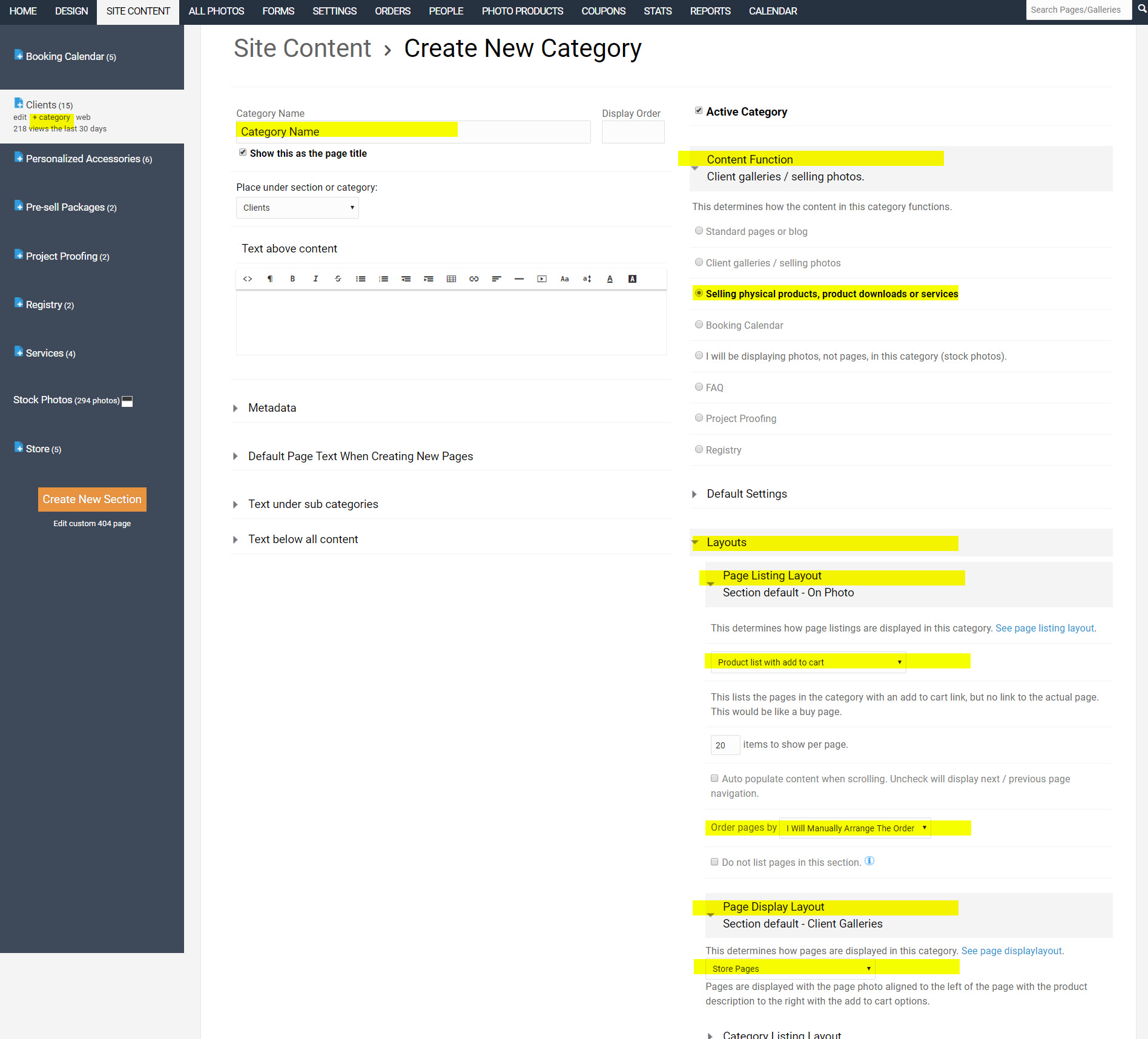 Edited Thu Sep 28, 17 9:18 AM by Tim - PicturesPro.com

Loading more pages