Problem Uploading New Mac Os 10.13
I just upgraded to MacOs High Sierra and after that then I click select photos button nothing happens.
You might have disabled Abobe Flash in your browser or Abobe Flash not installed at all. Flash is needed for the uploader.
https://helpx.adobe.com/flash-player.html
If you are using safari and flash is installed, go to safari preferences plug in settings, adobe flash player and see if your site is blocked .
I had the same problem when upgrading to MacOs High Sierra. I tried everything and nothing worked for me. I believe adobe is aware of this and working on correcting the issue.

What I ended up doing was installing google chrome on my mac and that corrected the issue with using the uploader. I did uninstall adobe flash before installing chrome and so far everything is good.

Tim, is there a way to upload a file with ftp without using the uploader to process it?
I have ben uploading like this most of the time bud recently bud after upgrading Sytist few weeks ago it is not working if I am uploading lot of photos at ones, See Pic1. When the photos have be processed they don't apear on the side see Pic 2 bud the photos are on the server see Pic 3. Bud it works if I'm uploading 5-10 images.
Attached Photos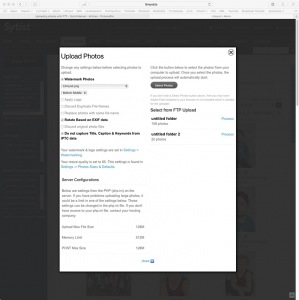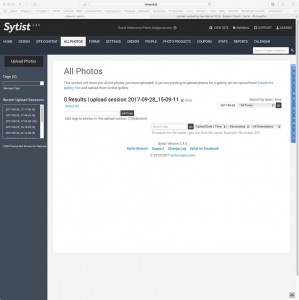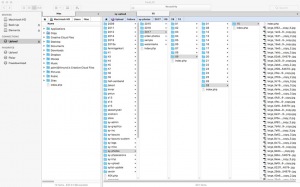 I think it is something to do with uploading via FTP into the All Photos section instead of upload into a gallery in conflict with the new stock photo section option.

Click on Settings in the main menu.

Under the left menu, click MySQL query.

Copy the line below and paste it into there and click run. ONLY do this if you are not using a "Stock Photo" section. Then see if you see them in the all photos section. (BTW, if you are uploading photos for a gallery, it would be better to go to the gallery first, then click the upload photos from the gallery).

------ this line -----

UPDATE ms_photos SET pic_client='0';


Loading more pages