Masthead
Go to Design> Billboards > Create New Billboard > Select "I will Upload Slides" > Name the billboad > Click the Create Billboard Button at the Bottom> Once it's saved you'll be able to upload your photo.

Click - Update Billboard (Bottom) If your browser window is too low it will hide the button. Always look to the bottom when you need to save in Sytist.

Create your blog, in there you will find a dropdown to add your new billboard to your blog entry.
If you edit your blog section, there is an option to display a masthead on the pages in that section. It is going to use the first image or the preview image of the blog post. See first attached image.

If you want the same billboard to show on those pages, you will create the billboard in Design -> Billboards and see second attached image.
Attached Photos
---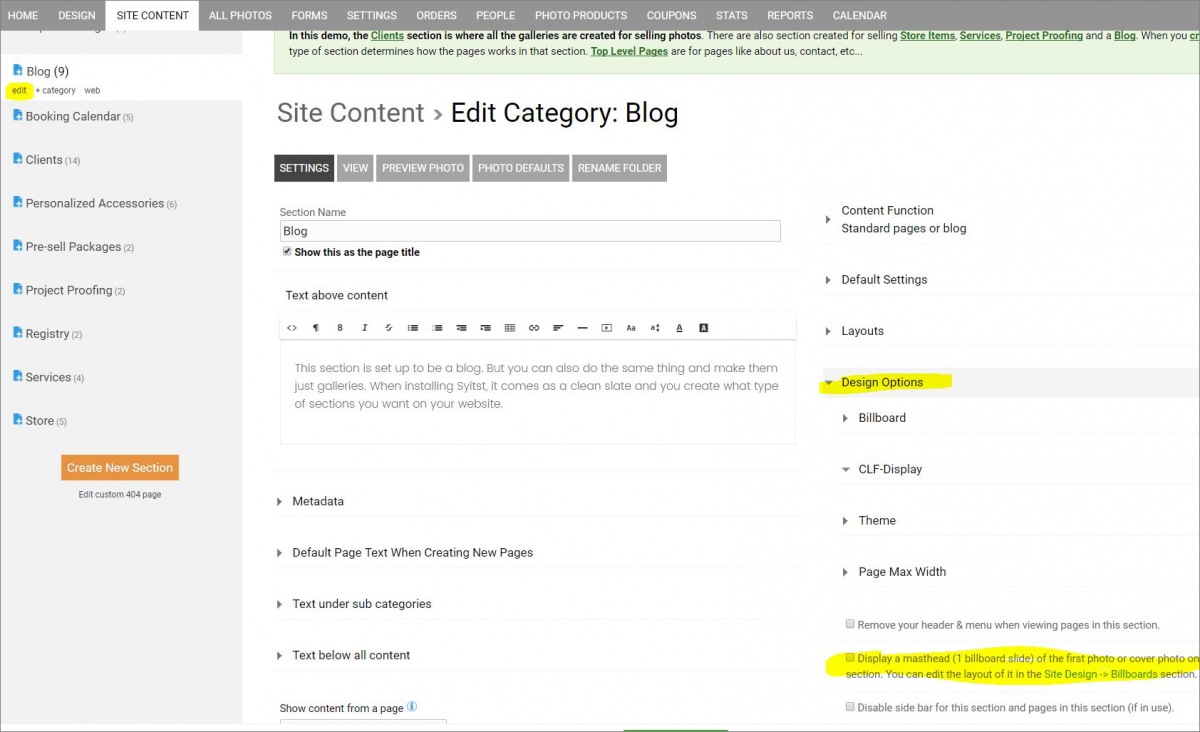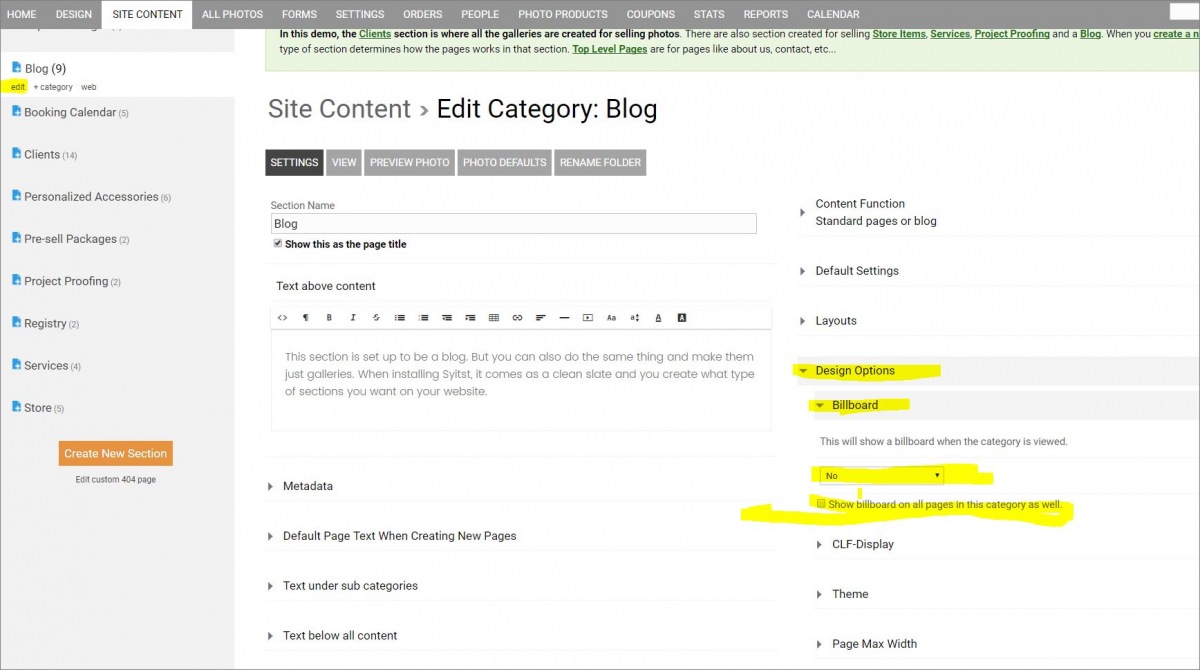 Loading more pages