31 Pictures Not Shown On Website
Upon going to my All Photos page today I was greeted by broken links as shown in the attached screen shot with the notice that there are 33 Results and a message that "31 Photos Not Shown On Website".

These pictures are in a billboard that is displaying correctly but I cannot see them in the Admin.

Thanks,
Rick
Attached Photos
---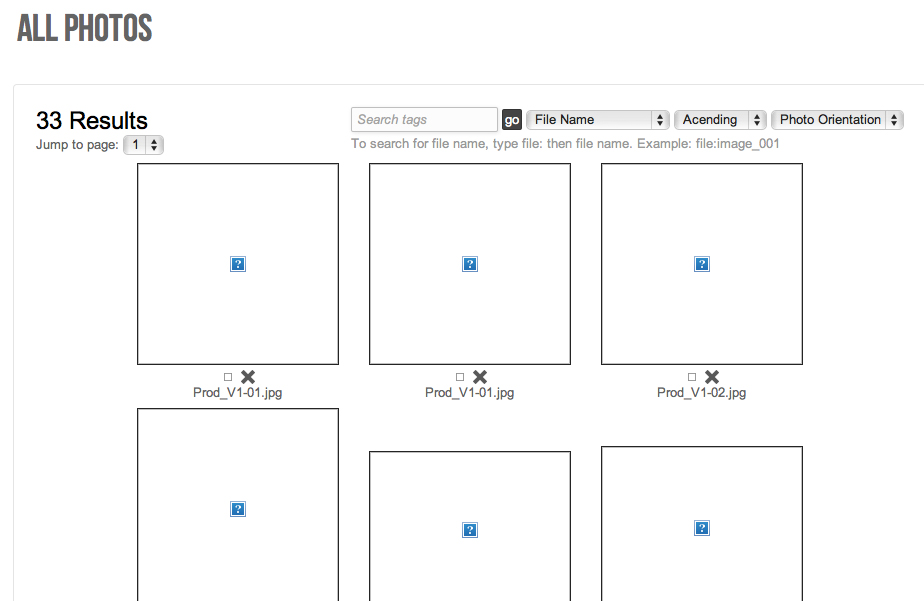 The 31 photos not displayed on website just means that they are not assigned to a page / gallery. But it is odd they are showing fine in the billboards but not the thumbnails. If you like you can email me a link to your admin with the username and password and I can take a look at it.

info@picturespro.com
Is it possible to tag and delete all of the images displayed in "Pictures Not Shown On Website"?
To be more specific, I would like to delete them in bulk.

I have 7000 images left by a former employee which need deletion.

That is a lot of checking.

In addition, I have to wait until they are displayed until the check boxes can be utilized.

Very time consuming...



Loading more pages