You will still receive notifications of replies to topics you are part of even if you do not subscribe to new topic emails.
Pay X To Access Gallery And Get X Free Images
Tue Jul 11, 23 3:42 PM
CST
Hi . Sorry if this has been asked before but i cant find an answer.
I want people to pay to use a gallery say £5
This automatically allows them access to 1 free digital download and then purchase any other products as normal.
I set the gallery up with a password, and the customer pays the fee. They receive the password via email . £5 for example is invoiced to them. all ok so far.
How can they download their free image? This is where im struggling?
might be something to do with either credits or photo products but manual is not clear to me. examples to my site
Thanks
Attached Photos
---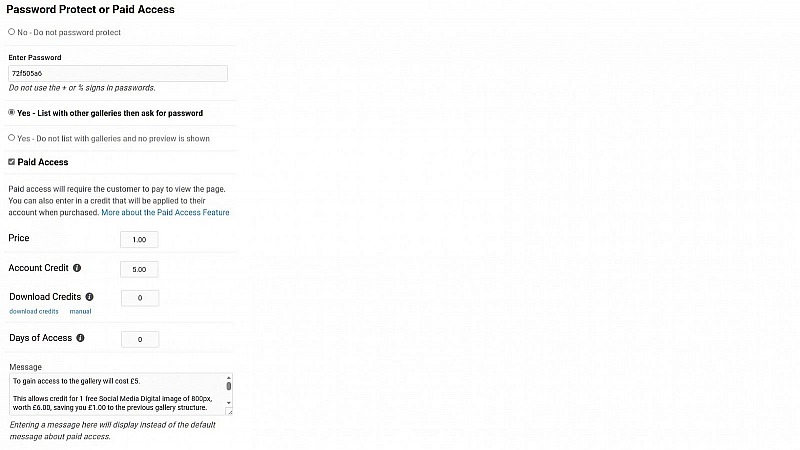 Wed Jul 12, 23 4:19 AM
CST
You can use the Download Credits option. Say you make your large download 1 credit to download. And if you include 1 download credit with the purchase of access, they will have the 1 credit on their account to use.
Tim Grissett, DIA - PicturesPro.com
My Email Address: info@picturespro.com
3 total messages
This post has been viewed 213 times

Loading more pages