This is a brand new system. Accounts created with the support forum & community prior to Dec 29, 2013 no longer exist (sorry!). You will need to create a new account.
If you have a support question or comment, click the Post New Topic link below.
Page Title - Can't Get Rid Of It!
I am trying to recreate my website design on your platform so I can completely witch to Picturespro. However, I am having a hard time getting rid of the Page Title. I watched your tutorial and it shows a checkbox to disable the page title but I don't see that option. I am currently doing the free trial. Will no page titles be an option when I upgrade? I also have a question about creating a drop down menu under a top level page. Thanks!
When editing a page in the admin, select the "Billboard, Page Display Layout, Max Width & Theme".

Then change the Display Layout to "Standard Page - No page title to use with page templates".

First 2 screenshots.

Top level pages don't have sub page so there is no automatic drop down menu. To create a dropdown menu for a top level page, you could need to add the top level page link to the menu in Design -> Menu Links, then click the more options link and use the custom drop down menu links option.

3rd screenshot.
Attached Photos
---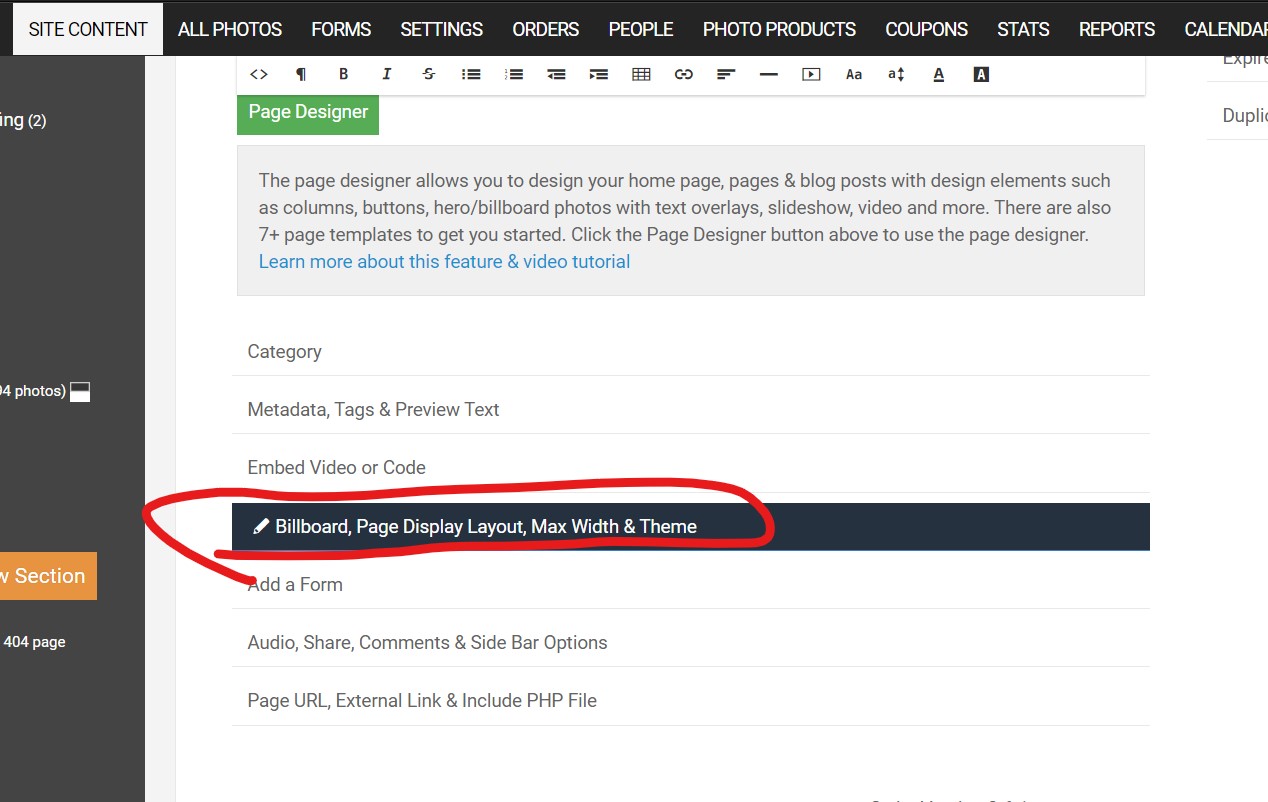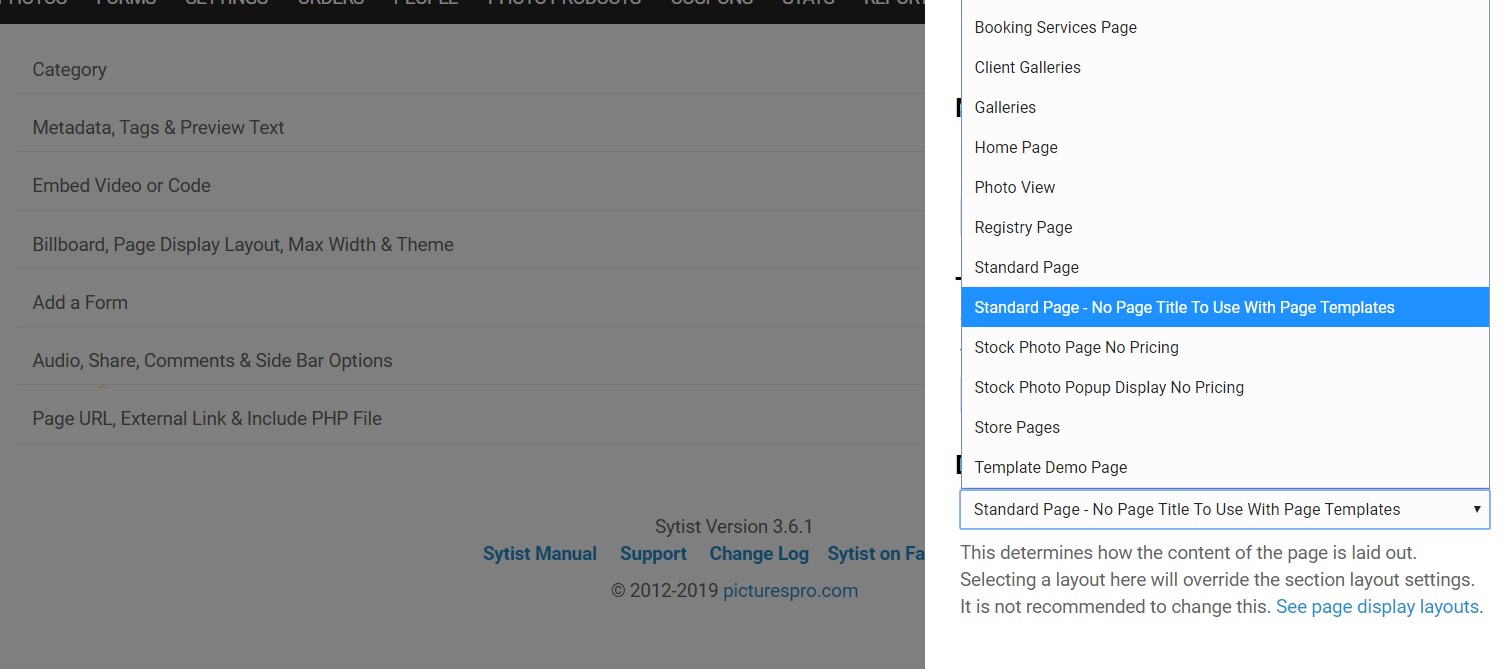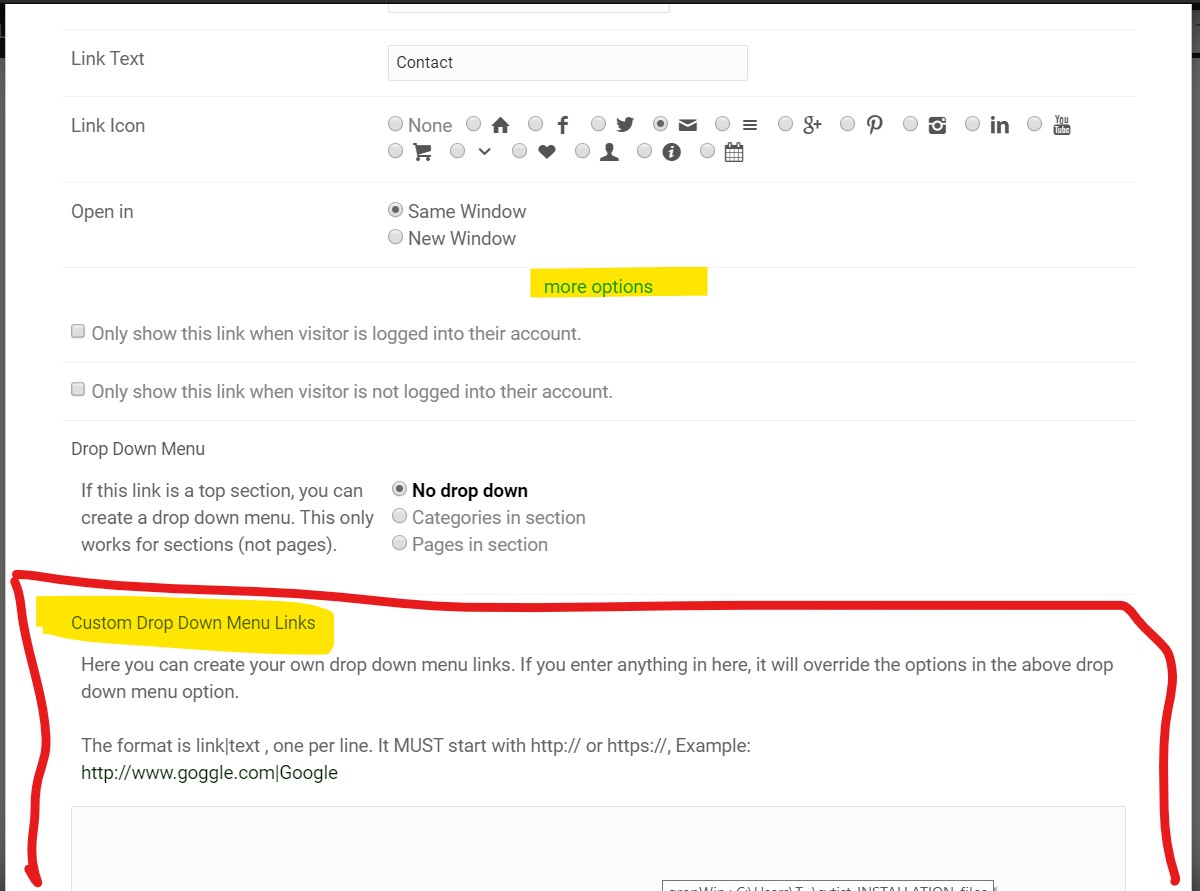 Loading more pages