Can Not See Info Added To Product Option When Viewing The Order As Admin
I have added text fields to Products Options to gather Names, Age, Player Numbers, etc. When I place a test order, I see and enter in the required info into each field and complete the order. The problem is on the admin side when I look at the order I do not see any of the info.

Thank you for any info you can provide.

Chuck
Has anyone used this feature? do you see the info that customers enter?
It is for text entery. I have packages built and have setup required text fields. But still do not see the info I added during the order process.
Attached Photos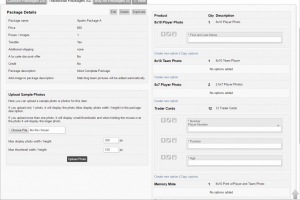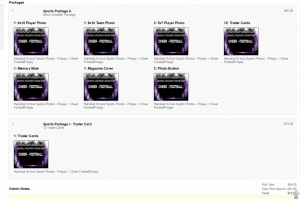 The only place I can find the add a text option is in the Package setup, where I can add and option to each print type/size included in the Package.

Is there another way to get the customer to provide "required info" during the check out process?

Just can't trust parent to fill out the "Additional Info" field if it's not required during checkout.
The problem is that you have a 1 pose traditional package there. Since it is one pose, they don't have the option to select any options for the individual products.

So instead of a traditional package, you should make it a custom package and add those option as package options.
ok, thanks, I'll give it a try
Great now I see the info. One more thing, since it's only text and there is no charge is there a way to remove the [$0] at the end of each field? it shows up on the customer side and the admin side.

Does this feature work any different in the Sytist version?

Loading more pages