Photo Card Not Displaying Properly
I've been a photocart user for MANY years with no issues.
As of last night, my carts are not displaying correctly on internet explorer, chrome, or safari.
They DO display correctly in firefox.
sorry for the sideways photo.
Please help.


Attached Photos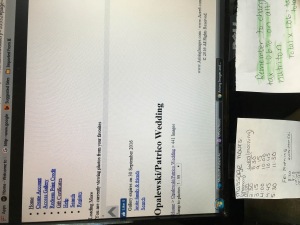 I've narrowed it down to my htaccess file. Trying to figure out what is affecting my cart.
I thought it was working in firefox but it was just loading from cache.

Loading more pages