Watermark Not Showing Up On Thumbnails
I am having an issue when trying to watermark thumbnails in Photo Cart. I have attached the settings I have set for Photo Cart and on all the galleries I do not have the "Remove Watermark" box checked. What am I doing wrong or how can this be corrected?

I hope this is something simple that I'm just missing...I've looked at it for weeks and still cannot figure it out.


Attached Photos
---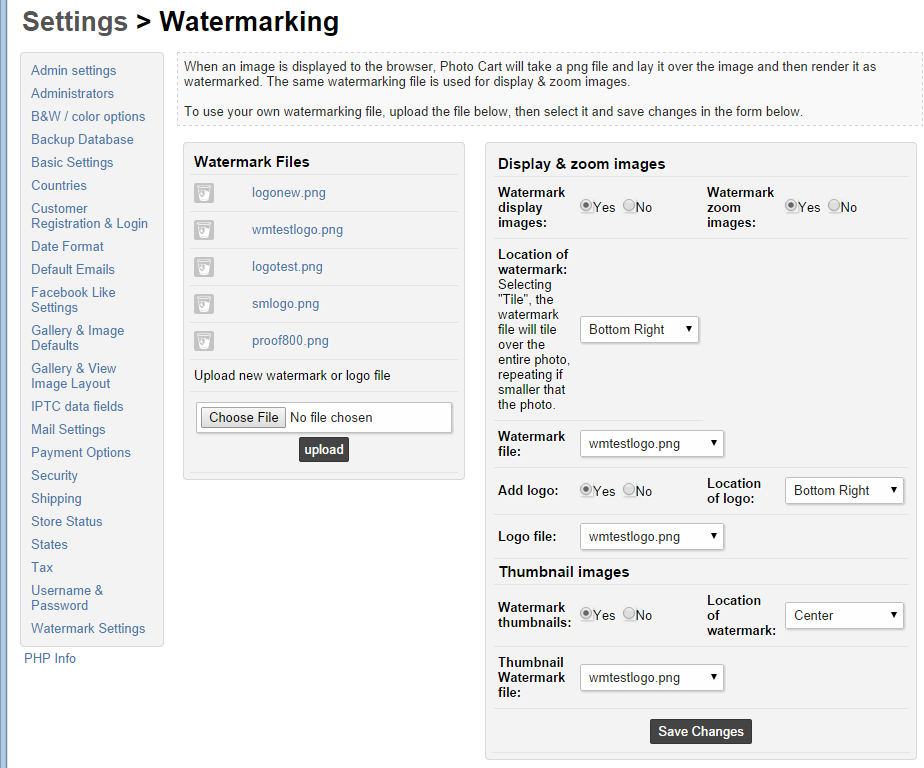 To enable watermarking on thumbnails you need to go to Settings -> Gallery & Image Layout and set the option for "Select function to display thumbnails" to Encrypting. However, I don't recommend doing that because the function it uses to do that can be a strain on the server and thumbnails are small any ways.

Loading more pages