You will still receive notifications of replies to topics you are part of even if you do not subscribe to new topic emails.
Search Photos
P
Pálmi Ásbjarnarson
5 posts
Mon Sep 05, 22 11:28 AM
CST
Hi
I have 1 section for a school with many different galleries that are password protected.
When the parent puts in the password they go not to there schools gallery. Then they put in there chilled number to serge for and view their pictures. When they come onto to the schools gallery the same login window appears with the same text as it was on the log in page. After they put in there password they go on to _find_other_passcode_photos_ that you get when you press find other photos. The serge button dog not find them. The passcode is indebted in the file name. Is it possible to have 2 different text on each page og use the search window. Is it possible to move the search window or is it stuck in the corner.

Attached Photos
---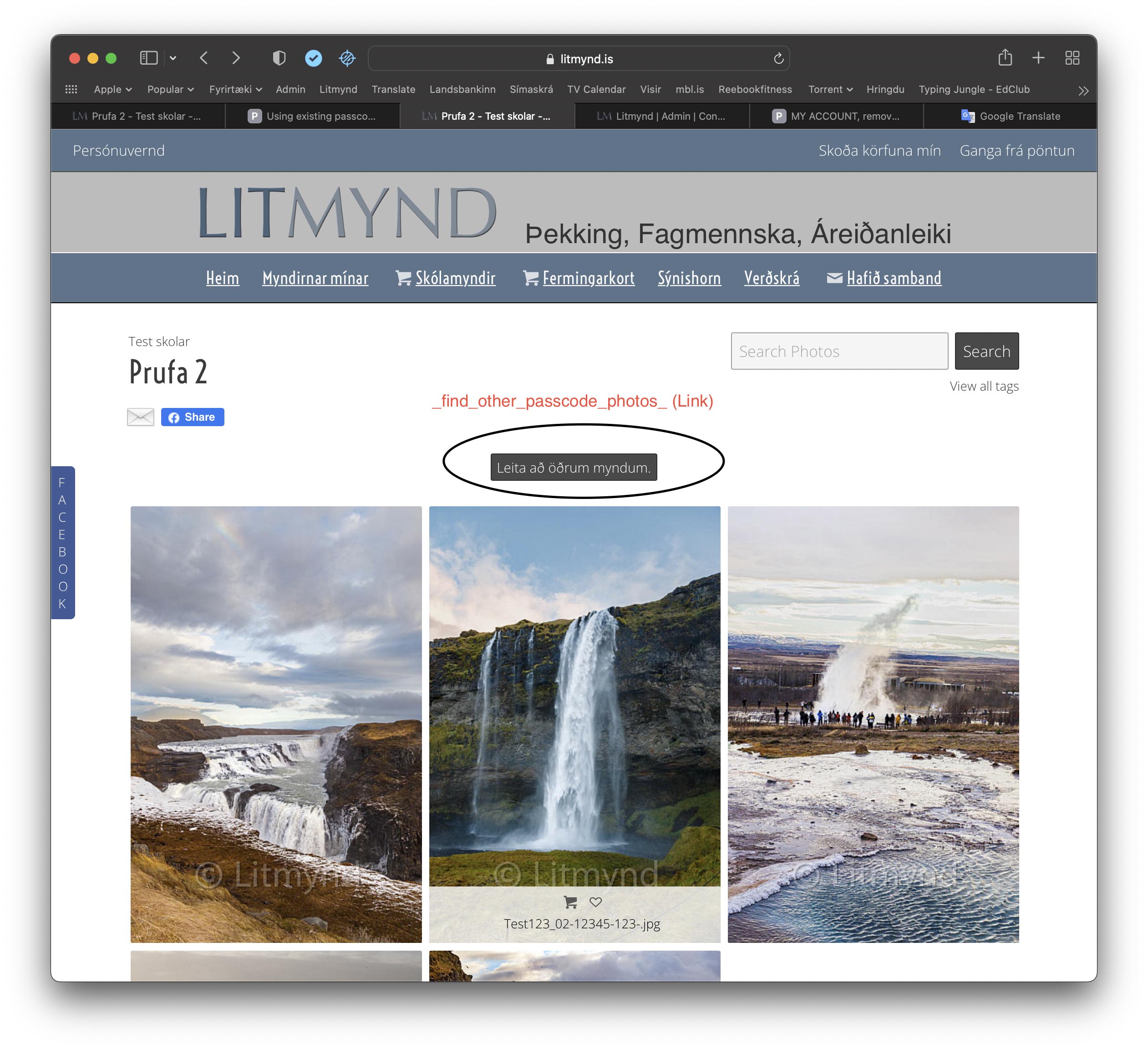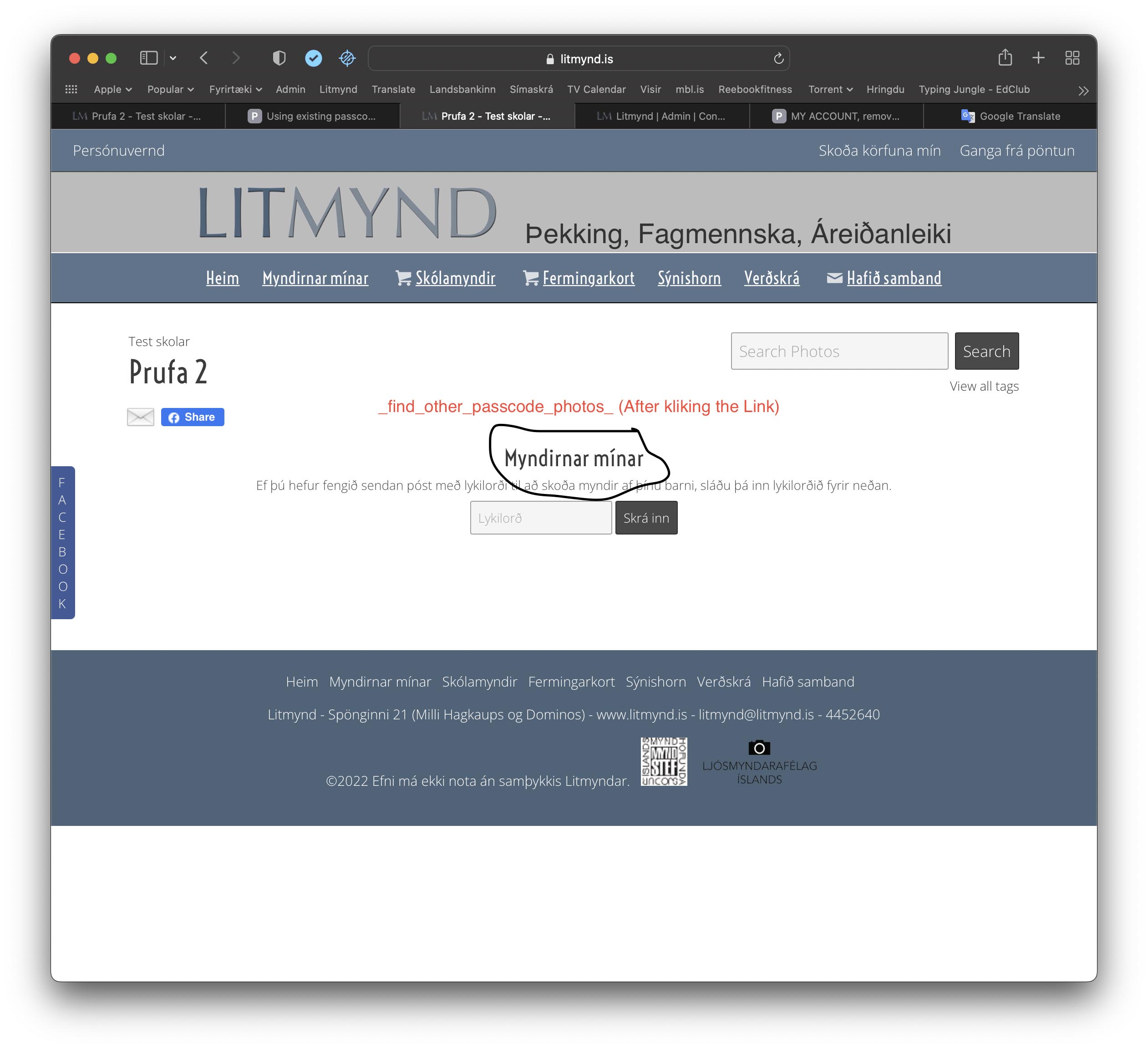 Wed Sep 07, 22 4:32 AM
CST
There is not a way to change the buttons.

But you should turn off the search bar if you are using passcode photos. It is in the Photo Display Settings in the Photos tab of the gallery.
Tim Grissett, DIA - PicturesPro.com
My Email Address: info@picturespro.com
P
Palmi Asbjarnarson
57 posts
Tue Sep 13, 22 5:54 PM
CST
Is it not possible to just have the Search Photo option after you log in to a gallery and then search for photos within that gallery and its sub galleries.
I have photos in the galleries that have -passcode- with numbers int the file name that I want to have parents to use to find the photos in the gallery.
Thu Sep 15, 22 5:46 AM
CST
If you are using the passcode photos, with the -passcode- in the file name, that is exactly what it is doing. It is searching within that gallery and sub galleries. You click the find other photos to do another search within that same gallery.

You don't need a "search". The find my photos is doing just that, searching for the passcode in the filename.
Tim Grissett, DIA - PicturesPro.com
My Email Address: info@picturespro.com
4 total messages
This post has been viewed 420 times

Loading more pages