Email Code Error?
I love the custom emails :)

I was working on the design after I got an email thinking I did something wrong in the header.
her first and last name appears when I receive the email but the booking type doesn't. Any idea? I have it marked to show me "Booking service"

It DOES appear in the email body and I am using the replacement codes correctly I think? (see arrows and screen shots).

I also found a spelling error which I marked under the customer email. It says customer mmail.
Attached Photos
---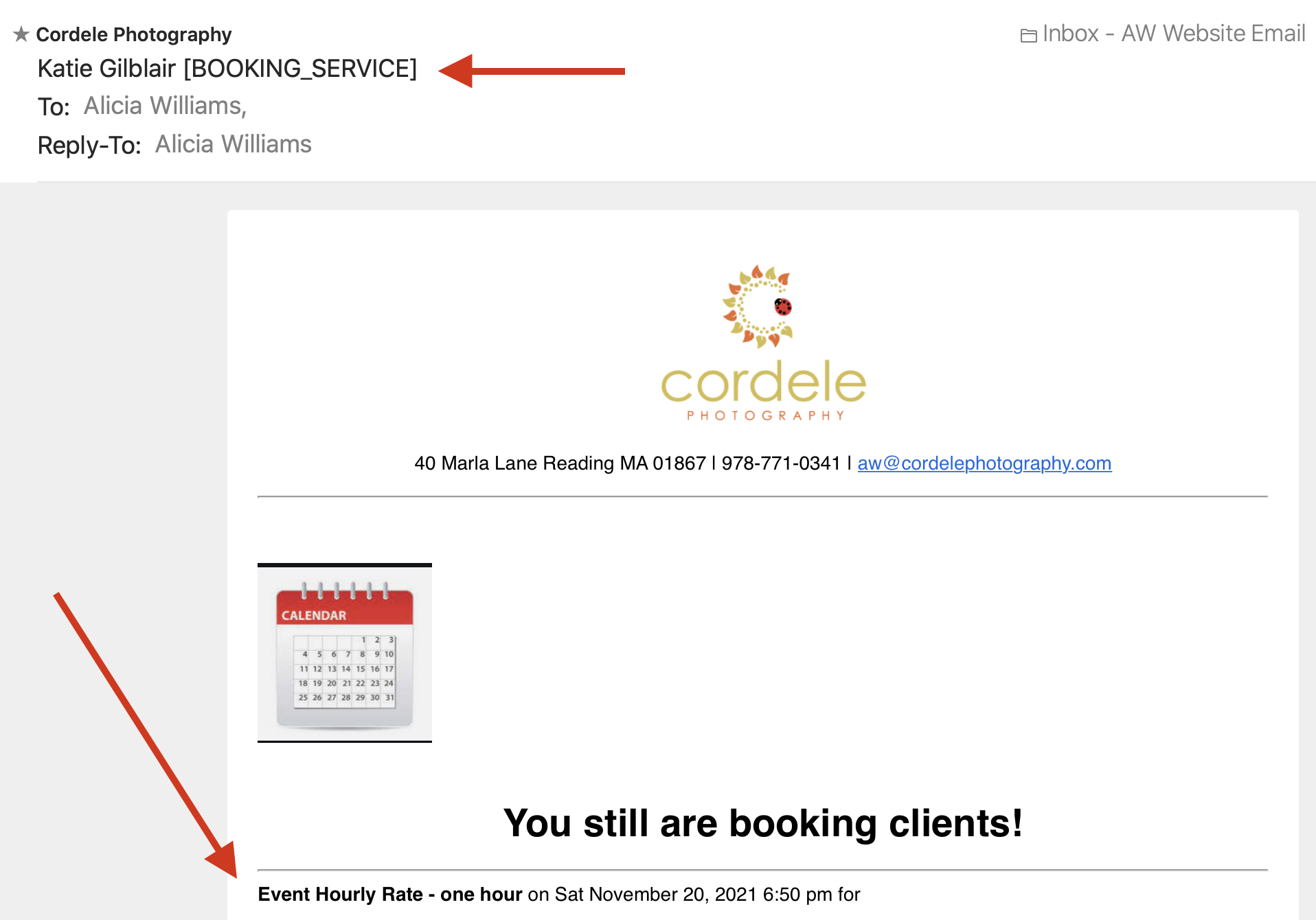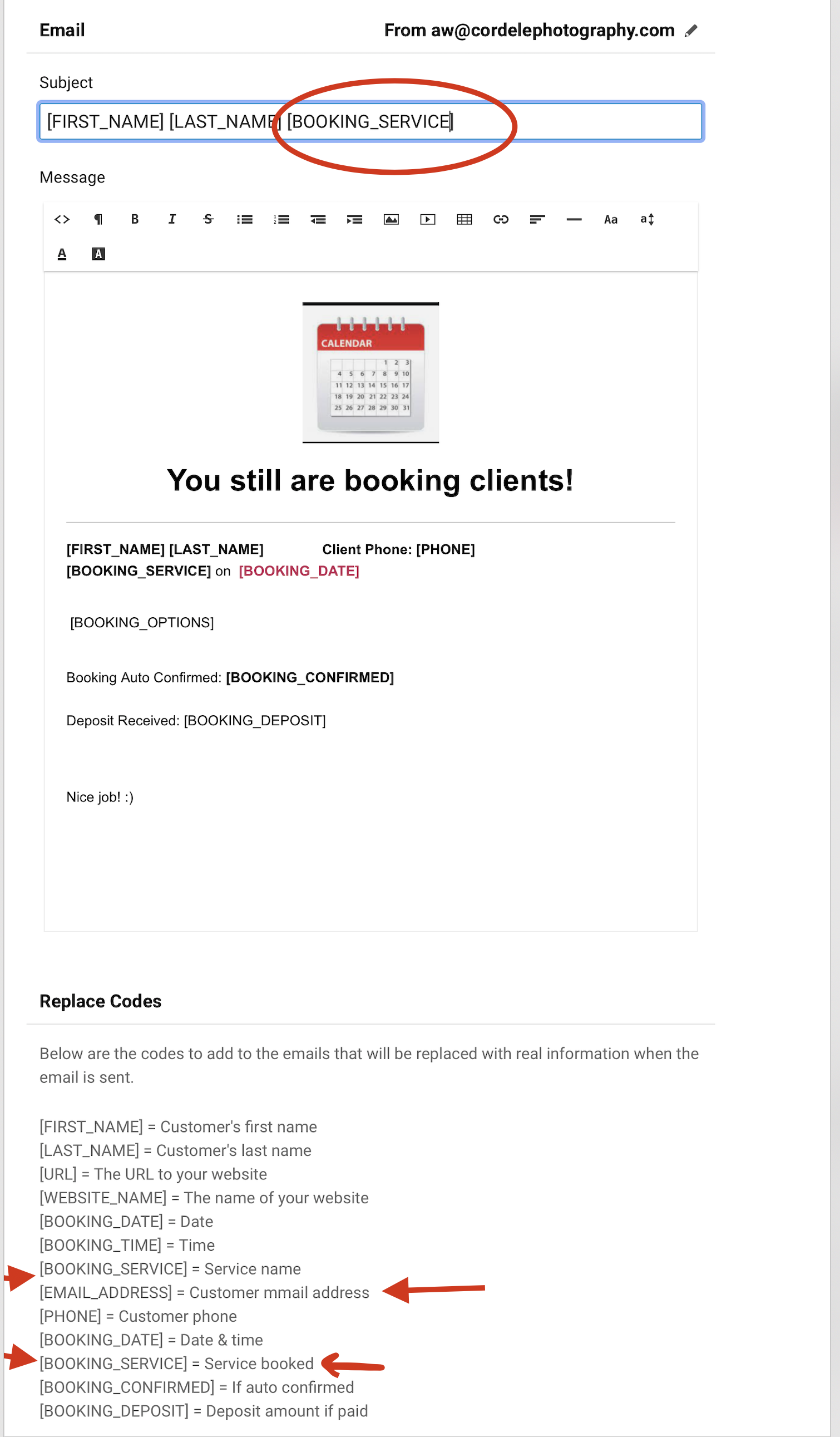 Edited Fri Nov 19, 21 3:40 PM by Alicia Williams

Loading more pages