Error Message After Purchase
When customers purchase a download from stylist through PayPal they are all getting this message as seen in the attachment. 'Sorry something went wrong with the order numbers"

Also when a customer makes a download purchase on the website how do you get the photo to be available immediately after payment instead of me activating it in the back end?
Hi John, I have had zero problems with paypal purchase on downloads, so i am wondering if the download you are offering is larger than the original upload, if it is it will not work. They may also have something conflicting in their browser security. Did they pay with an e-check it will not work until the e-check clears, had this one happen.
To your second question sounds like you have "Do not allow download......" uncheck this box i have circled.
Attached Photos
---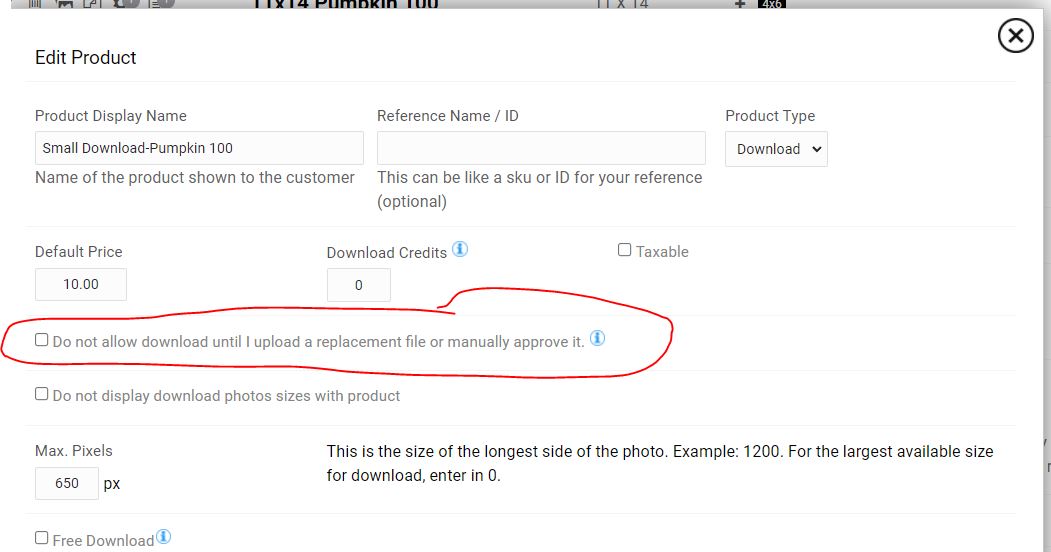 Sounds like you are probably on an older version of Sytist. That message can happen when a certain variable is return that is not numeric when it should be. But I don't recall it happening and can not duplicate it.

If downloads are not available immediately then you probably have the option "do not allow downloading until I manually approve it" for your download product.

Loading more pages